UK banks can withstand economic shock much bigger than Covid, says Bank of England
Lenders could absorb £200bn losses on their loans to customers, report finds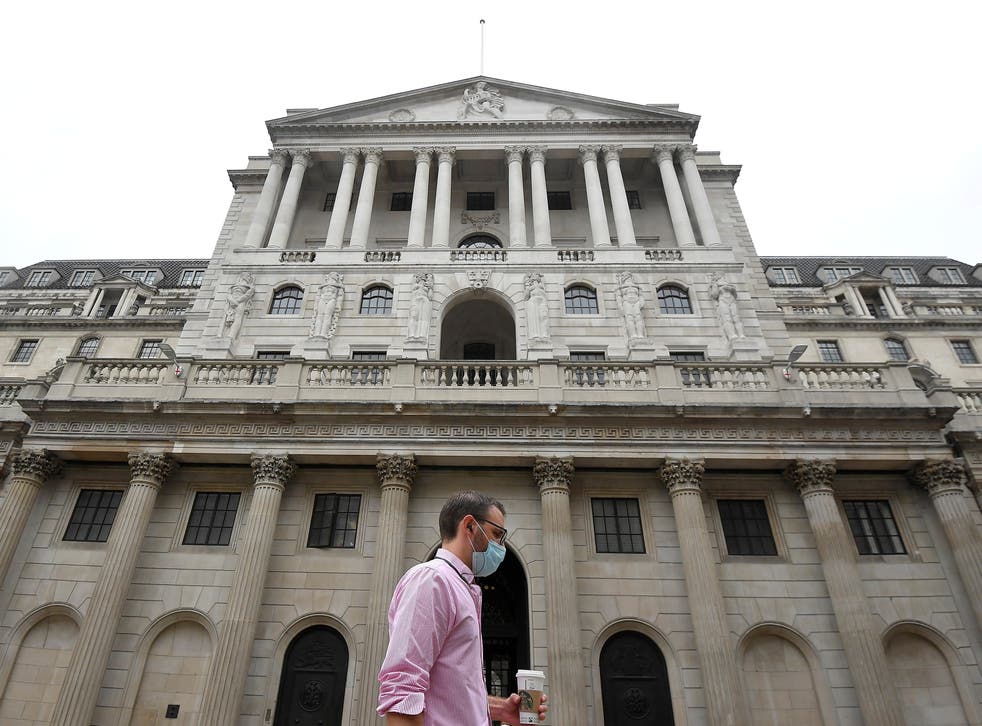 The UK's biggest banks are strong enough to withstand a shock much bigger than the economic problems caused by the coronavirus pandemic, according to the Bank of England.
It found that banks would be able to absorb around £200bn losses on their customers' loans, a scenario that would not occur without an "incredibly severe" recession in which,  for instance, the unemployment rate hit 15 per cent and house prices fell 30 per cent at the same time as a global economic shock.
Since the 2008 crisis, which revealed the vulnerability of the financial system, large lenders have built up the amount of capital they hold to absorb losses.
Banks are currently well above the levels where they might need to use their capital buffers, said Sam Woods, deputy governor for prudential regulation.
"It hasn't really hit us yet, is the truthful answer," he said.
"Having said that, when banks do get close to their buffers, we do worry about whether the way the system is set up encourages them sufficiently to go into them."
Banks have lent £80bn to businesses so far this year compared to £20bn at this time last year.
Much of that has been through emergency schemes under which all or most of banks' losses are underwritten by the government.
On Brexit, the Bank said most risks to the UK's financial stability posed by a no-deal outcome have been mitigated.
However, the Bank's report said: "Financial stability is not the same as market stability or the avoidance of any disruption to users of financial services.
"Some market volatility and disruption to financial services, particularly to EU-based clients, could arise."
On the housing market, the Bank noted that activity had picked up sharply in recent months and said it was important to avoid levels of mortgage debt rising too rapidly as this has "historically been an important source of risk to financial and economic stability".
Join our new commenting forum
Join thought-provoking conversations, follow other Independent readers and see their replies