UK economy grew 0.4% in February as trade with EU partially bounces back
Output remains 7.8 per cent down on pre-pandemic levels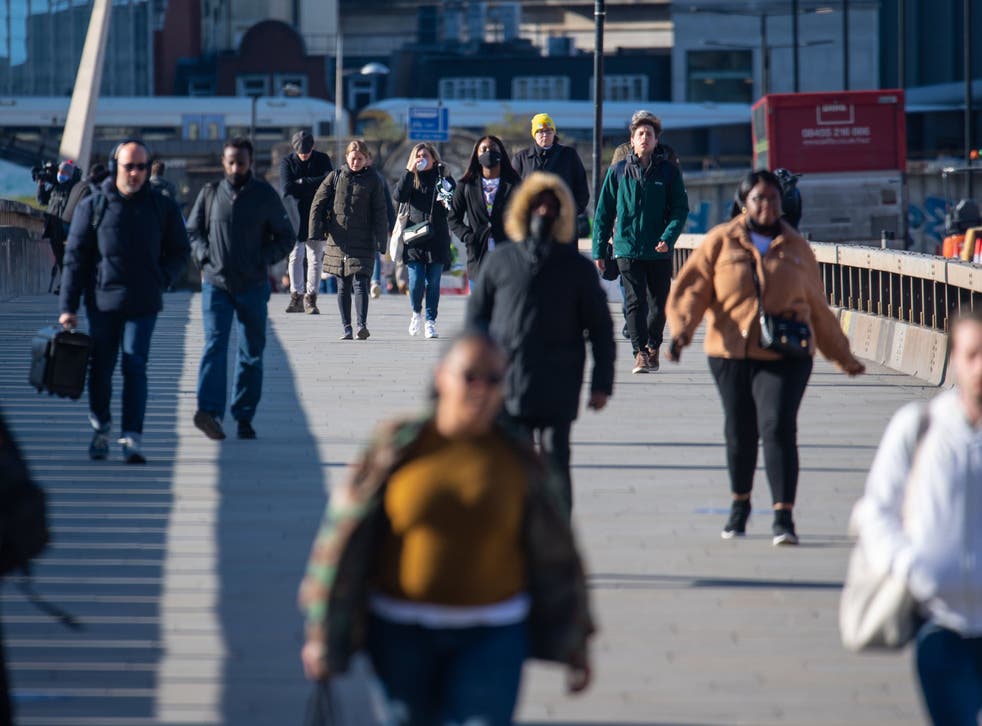 UK trade with the EU bounced back in February from a historic plunge the previous month as businesses dealt with additional paperwork and border friction.
The latest official data shows that exports to the EU rose by £3.7 billion - or 46.6 per cent - following a £5.7 billion decline in January.
However, February's exports to the EU were still 11 per cent below the same month last year. Imports of goods from the EU rose by £1.2bn - or 7.3 per cent - in February. They had suffered a record £6.7bn decline in January.
The wider UK economy enjoyed a slight boost in February, growing 0.4 per cent despite ongoing lockdown measures. Economic output remained 7.8 per cent down on its level a year earlier and 3.1 per cent below the initial recovery peak in October 2020.
Gross domestic product (GDP) fell less than previously thought in January, down 2.2 per cent, not 2.9 per cent as had been estimated, the Office for National Statistics reported.
Restrictions were in place to varying degrees across all four nations of the UK throughout January and February.
All main sectors of the economy remained below their pre-pandemic levels, with services still notably lower than the initial recovery peak in October 2020.
Manufacturing was down 4.2 per cent compared to February last year, construction was down 4.3 per cent and services - which make up the bulk of the economy - remains 8.8 per cent down.
The latest figures indicate the scale of recovery required as services businesses, including shops, restaurants and hairdressers, begin to re-open their doors this week.
Retailers and pubs reported brisk trade on Monday, with queues forming outside stores on high streets as footfall doubled from the week before.
An Office for National Statistics (ONS) spokeswoman said: "The economy showed some improvement in February after the large falls seen at the start of the year but remains around 8 per cent below its pre-pandemic level.
"Wholesalers and retailers both saw sales pick up a little, while manufacturing improved with car producers experiencing a partial recovery from a poor January.
"Construction grew strongly after revised figures showed they had struggled in the last couple of months.
"Exports to the EU recovered significantly from their January fall, though still remain below 2020 levels.
"However, imports from the EU are yet to significantly rebound, with a number of issues hampering trade."
Suren Thiru, head of economics at the British Chamber of Commerce, said: "The latest data confirms a modest return to growth in February.
"However, coming after a contraction in January, it does little to alter the prospect of a downbeat first quarter for the UK economy.
"The pick-up in output in February reflected a broad-based improvement in activity with all the main sectors recording an increase in growth.
"The clarity provided by February's announcement of a road map for reopening also helped support output in the month."
Join our new commenting forum
Join thought-provoking conversations, follow other Independent readers and see their replies