Cheaper clothes and cars pull inflation down to 0.4 per cent as house prices fall
Retailers offer steep discounts on clothing as demand drops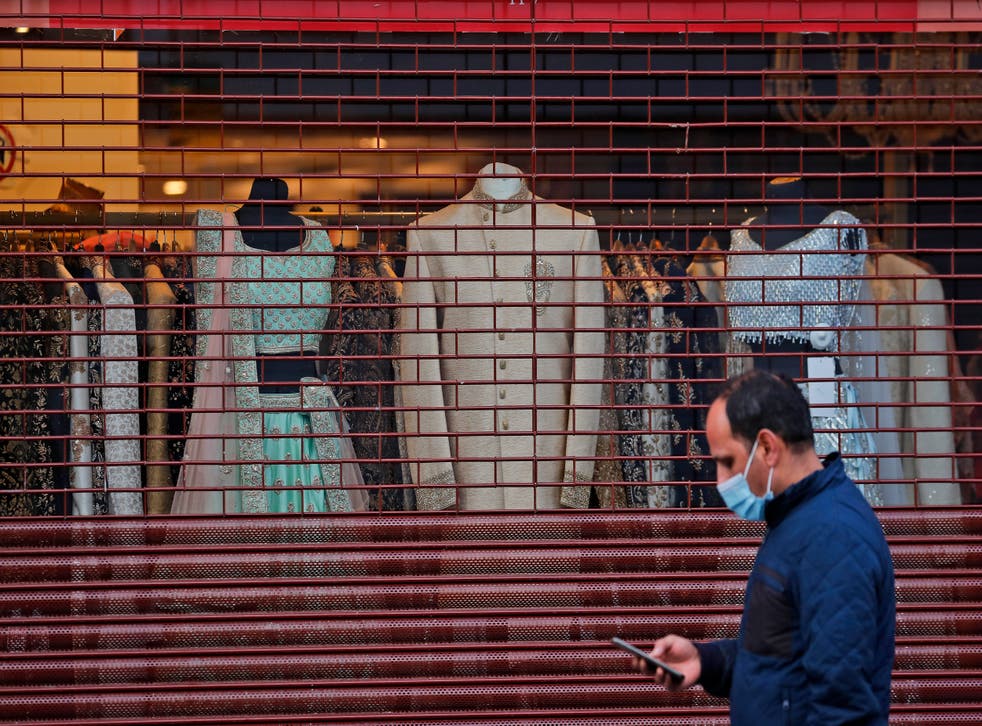 Cheaper clothes and second-hand cars helped pull down the UK inflation rate in February, official figures show.
The Consumer Prices Index (CPI) fell to 0.4 per cent in February, down from 0.7 per cent the previous month.
Economists had expected inflation to rise slightly as economic activity increased, pushing up energy prices.
The Bank of England expects that inflation will hit its 2 per cent target by the end of this year. Some analysts are predicting a sharper rise.
Read more
ONS deputy national statistician for economic statistics Jonathan Athow said: "A fall in clothing prices helped to ease inflation in February, traditionally a month where we would see these prices rise, but the impact of the pandemic has disrupted standard seasonal patterns."
Clothes prices typically rise during the Spring and fall later in the year as retailers discount their stock.
This year, businesses are already cutting prices to encourage sales and combat a drop in demand during lockdown.
Mr Athow added: "Elsewhere there were falls in the price of second-hand cars. However, prices at the pump rose this month, compared with a fall this time last year."
Including housing costs for owner-occupiers, the inflation rate was 0.7 per cent, down from 0.9 per cent in January.
Separate figures released on Wednesday showed that average house price edged down by £1,000 in January, from a record high in December.
The average sold price for a UK property was £249,000 in January compared to £250,000 in December, the Office for National Statistics (ONS) said.
Despite the slight monthly fall, UK average house prices increased by 7.5 per cent, or £17,000, over the year to January.
Nitesh Patel, strategic economist at Yorkshire Building Society, said: "The dash for space continues at pace as buyers snap up larger homes, adding upward pressure on prices.
"In the past year the price of detached homes has grown by 8.6 per cent compared to 2.6 per cent for flats - three times the rate.
"Since March 2020, the popularity of detached homes has grown, now accounting for 28 per cent of all home sales, up from 22 per cent. Flats now account for a smaller share at 12%, down from 17 per cent over the period."
Join our new commenting forum
Join thought-provoking conversations, follow other Independent readers and see their replies