UK's poorest households saddled with debt as benefit payment errors soar during pandemic, MPs warn
Fraud also likely to rise, Public Accounts Committee warns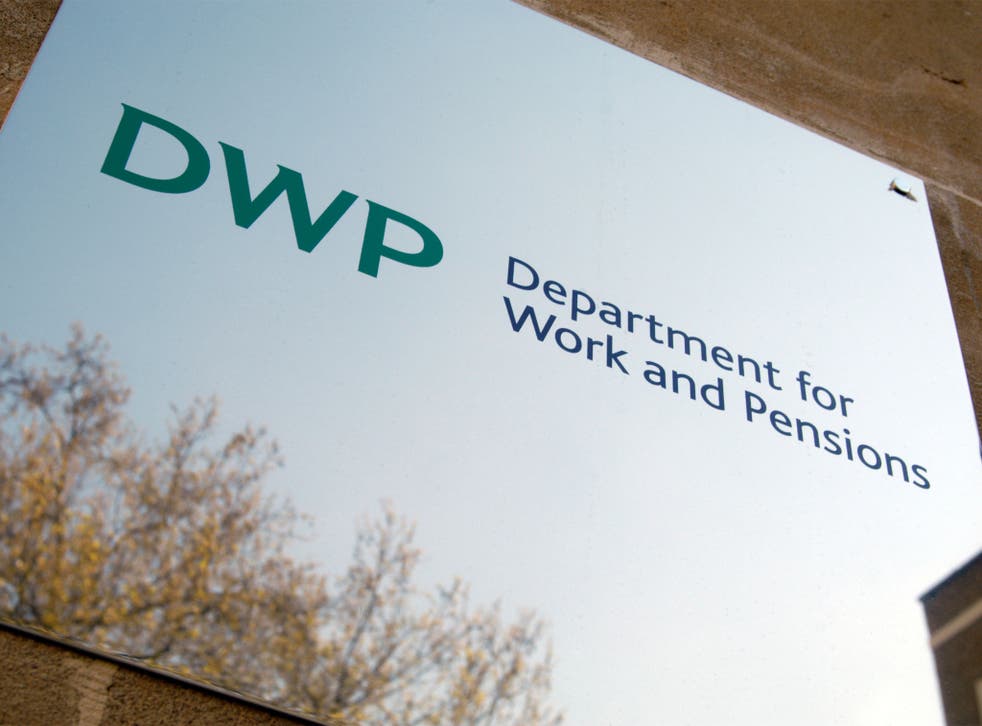 Some of the UK's poorest households risk being being saddled with debt due to a surge in errors in benefit payments during the coronavirus pandemic, MPs have warned.
The Public Accounts Committee (PAC) said that record levels of universal credit errors disproportionately affect people who are least able to deal with fluctuations in their income. Benefit fraud is also likely to rise, the committee said.
Even before the pandemic, one pound in every 10 paid out under universal credit was being allocated incorrectly, with claims either over- or underpaid.
Claimants owed the Department for Work and Pensions (DWP) £5.3bn at the end of March, a figure that is very likely to have increased because the government paused debt recovery on benefits overpayments until September.
Rising unemployment and falling incomes have caused the number of people claiming universal credit shoot up from 2.9 million in February to 5.6 million in August. Further redundancies are expected in the coming months, with joblessness forecast to rise from 4.8 per cent to more than 7.5 per cent.
The PAC warned that error rates could more than double as the system becomes more stretched.
Last financial year, the DWP made overpayments of £4.5bn out of a total benefits bill of £93.1bn, excluding pensions.
Overpayments are much more common than underpayments but by the time mistakes are identified claimants have often already spent the money, leaving them struggling when future instalments are reduced or the DWP sends them a bill.
Universal credit was the benefit most affected by errors, with overpayments estimated at £1.7bn in the last financial year, or 9.4 per cent of the total. Underpayments were around £200m, according to DWP figures.
The PAC estimates that doubling the benefits caseload could result in an additional £1.9bn in fraud and error, even without taking into account the effect of easing some controls.
It also expressed concern that algorithms used by the DWP could discriminate against some claimants based on characteristics such as age, sex and race.
The committee's chair, Meg Hillier, said: "DWP staff are to be highly commended for the incredible job they have done getting benefits to millions of new claimants in a crisis, many of whom never expected to have to rely on the welfare safety net.
"But the DWP's system of fixing its errors can penalise the least secure with yet more debt and even lower incomes.
"DWP has now finally committed to a target for reducing its levels of error, and levels of fraud - it must ensure that the means it uses to get there do not further marginalise and discriminate against those who have little or no financial resilience to deal with the income changes these mistakes lead to."
A DWP spokesperson said the rate of fraud and error was "very low".
They added: "We continue to improve our methods including our systems to identify fraud and investigate emerging threats".
Register for free to continue reading
Registration is a free and easy way to support our truly independent journalism
By registering, you will also enjoy limited access to Premium articles, exclusive newsletters, commenting, and virtual events with our leading journalists
Already have an account? sign in
Register for free to continue reading
Registration is a free and easy way to support our truly independent journalism
By registering, you will also enjoy limited access to Premium articles, exclusive newsletters, commenting, and virtual events with our leading journalists
Already have an account? sign in
Join our new commenting forum
Join thought-provoking conversations, follow other Independent readers and see their replies