China economic slump means container ships are cheaper to hire than some wedding marquees
China's slowdown has caused the day-rates of container ships to crash
Will Worley
Wednesday 20 January 2016 20:27 Comments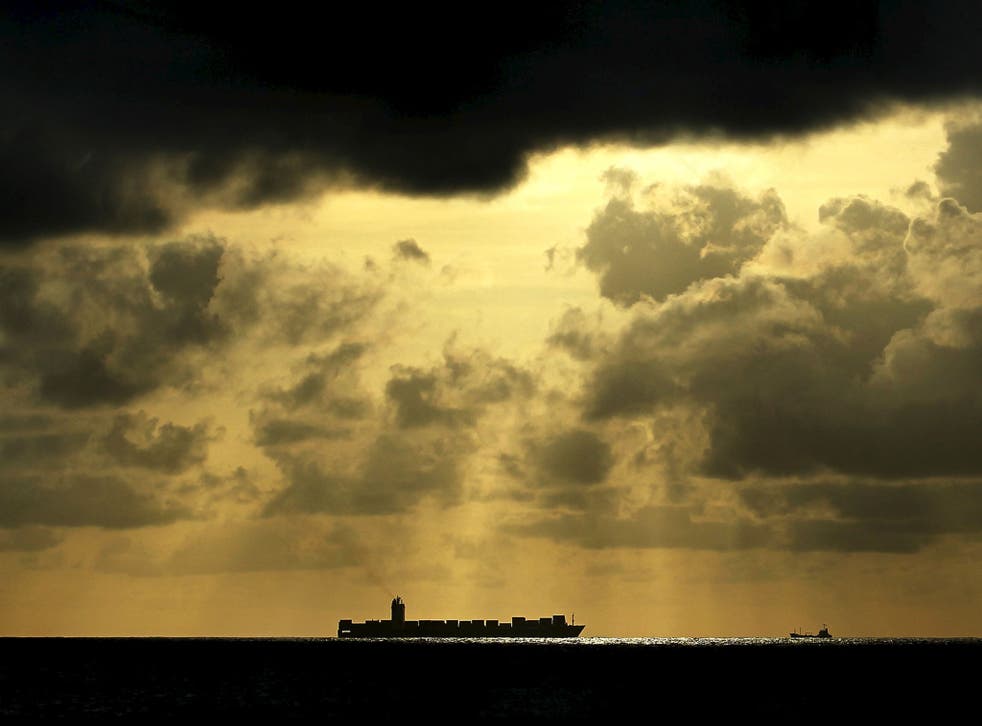 China's economic slowdown has resulted in an unexpected development.
It is now cheaper to rent one of these...:
...than one of these:
The cost of hiring a Capesize class container ship, which are too big to travel through the Panama or Suez canals, has fallen 92 per cent since last summer, according to Bloomberg.
It now costs $1,563 (£1,100) to use one of the ships for a day, not counting fuel costs. In August 2015, the day rate was $20,000.
In contrast, a 50-person wedding marquee, with tables, chairs, dance floor and PA system costs £1,183 ($1,687), according to marqueehire.co.uk.
Capesize class ships are mainly used to carry raw materials, such as coal and iron ore - typically to ports in China as the country underwent a period of huge and unprecedented economic slowdown.
The economic slowdown in China accompanies a fall in global oil prices, in anticipation of Iran flooding the global oil supply - which is already in surplus - with even more cheap oil. This week it became cheaper to buy a barrel's worth of oil than the barrel it comes in.
Register for free to continue reading
Registration is a free and easy way to support our truly independent journalism
By registering, you will also enjoy limited access to Premium articles, exclusive newsletters, commenting, and virtual events with our leading journalists
Already have an account? sign in
Join our new commenting forum
Join thought-provoking conversations, follow other Independent readers and see their replies