WHSmith voted worst shop on the high street
Shoppers criticise customer service and value for money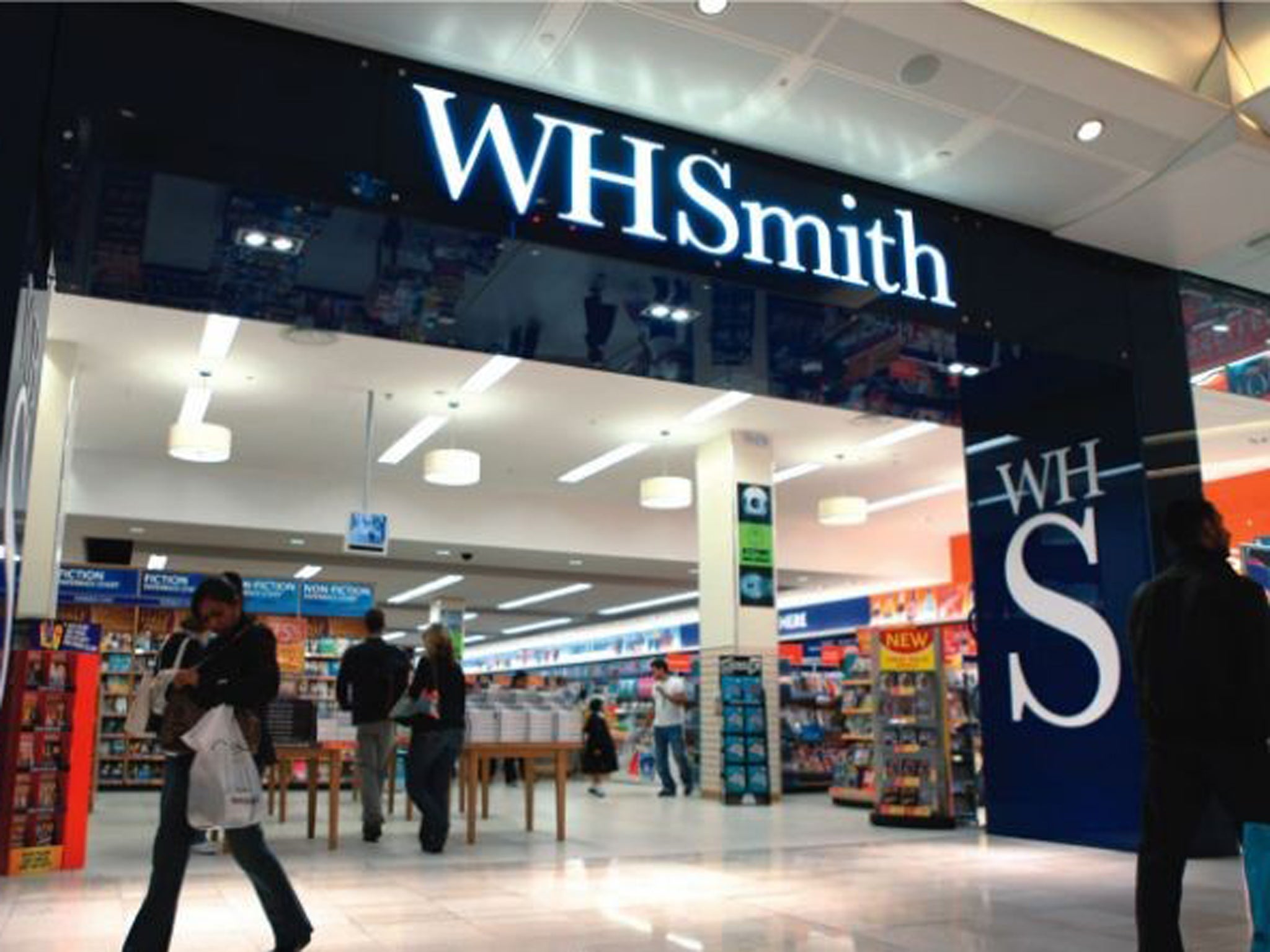 WHSmith has been rated the worst high street retailer in the UK this year, according to a survey.
Shoppers criticised customer service, value for money and the standard of its stores, the Which? annual study said.
The retailer has been in the bottom two of the poll for an eighth consecutive year.
Which? gathered comments from 10,356 shoppers about their experience at 100 major retailers.
The customer scores given were based on experiences of purchasing items other than groceries, their level of satisfaction and the likelihood of recommending each shop.
In the survey carried out in January, customers complained of out-of-date WHSmith shops, expensive products and rude staff.
John Lewis fell to 10th place – its worst ranking since the annual survey launched in 2010 – but it still came out top when rated for its appliances and electronics, furniture and home, outdoor and sports and wellbeing and beauty.
Lush, Savers and Smyths Toys were named the highest ranking shops. None made last year's top 10. Customers praised the smells of Lush stores, the prices at discount cosmetics store Savers, and the staff at Smyths Toys, Which? said.
The survey also asked shoppers what they liked about shopping in-store and found customers value being able to touch, feel and try on items before purchasing (82 per cent) and being able to ask staff questions (39 per cent).
But customers said they were put off by crowds (49 per cent), queueing (49 per cent) and the behaviour of other shoppers (38 per cent).
Ben Clissitt, Which? magazine editor, said: "It is clear that our traditional high street is changing and while this is bad news for some retailers who have struggled to adapt, others have seized the opportunity to make their mark.
"Our findings show that if retailers can strike the right balance between good value, quality products and first-class customer service, shoppers will keep coming back to their stores."
WHSmith has been contacted for comment.
The top and bottom rated stores for 2018, according to the Which? survey of 10,356 shoppers is as follows. There needed to be at least 30 responses for a shop to make the table. Sample sizes are in brackets.
Top rated shops:
(1) Lush – 81 per cent (183)
= Savers – 81 per cent (185)
= Smyths Toys – 81 per cent (186)
(4) Screwfix – 80 per cent (184)
= Toolstation – 80 per cent (178)
(6) Bodycare – 79 per cent (185)
= Richer Sounds – 79 per cent (124)
(8) The Perfume Shop – 78 per cent (180)
= Waterstones – 78 per cent (185)
(10) – The Body Shop – 77 per cent (184)
= Dunhelm 77 per cent (185)
= Ikea 77 per cent (185)
= John Lewis 77 per cent (185)
Bottom rated shops:
(90) Dorothy Perkins/Burton – 66 per cent (370)
= Halfords (inc Cycle Republic) – 66 per cent (182)
= Miss Selfridge – 66 per cent (185)
= Ryman- 66 per cent (183)
(94) JD Sports – 65 per cent (185)
= Toys R Us/Babies R Us – 65 per cent (185)
(97) Homebase/Bunnings – 64 per cent (553)
(98) Evans – 63 per cent (179)
= Sport Direct – 63 per cent (370)
(99) Clintons- 60 per cent (182)
(100) WH Smith – 58 per cent (184)
PA
Join our commenting forum
Join thought-provoking conversations, follow other Independent readers and see their replies