Car Review: Audi Q5 2.0 TDI 190 Quattro S-tronic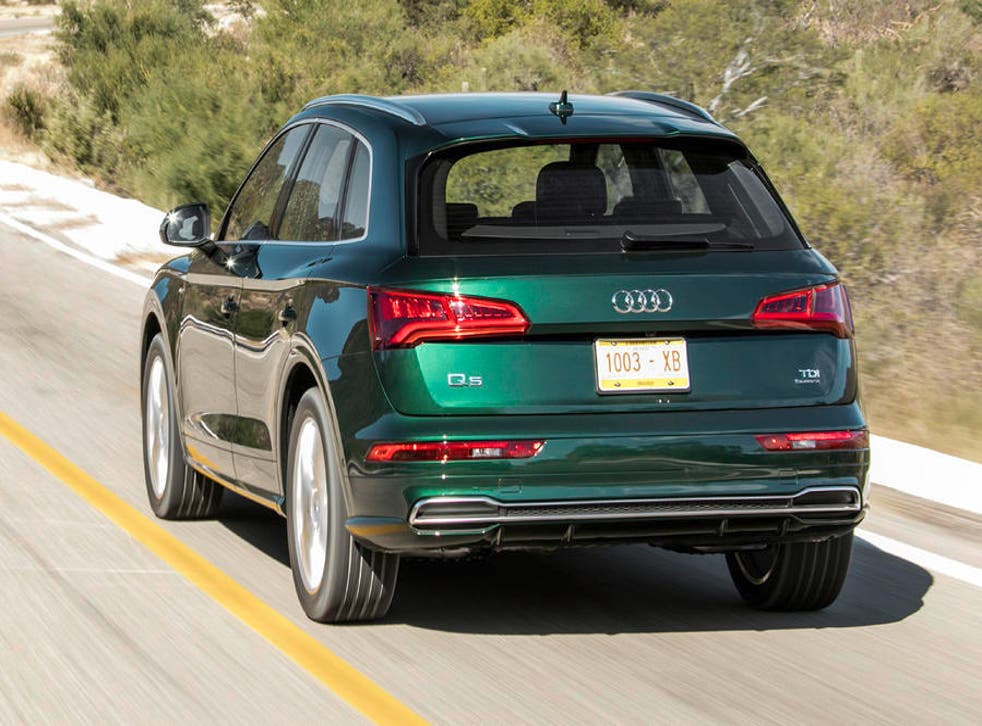 Faster, lighter, more efficient, sharper looking. The new Audi Q5 is all of these things, which means you're going to be able to add the word 'popular' to the list.
Tipping the scales at 90kg less than the old one, the Q5 is a little bigger than the old one. Tested here is what's likely to be the biggest selling engine – the 187bhp 2.0 TDI, which turns a seven-speed auto box and thence a new 4x4 system which engages the rear wheels on demand.
As before, and as you expect from Audi, the interior is a delight. It's roomy and beautifully put together, with nary a squeak nor groan to spoil the ambience. You get a superb seating position, and behind you a tall passenger can get just as comfortable as a tall driver. Behind all of them, a 550-litre boot is as good as they get in the Q5's class.
This being an Audi, of course, you can make it bigger – there's an option for that. Slide-and-recline rear seats add another 60 litres for, we'd suspect, rather more than £60.
There's a head-up display, too (ching!), Adaptive LED headlamps (ching!), and of course the wonderful 12.3" Virtual Cockpit (ching!).
The engine comes as standard, which is good. Obviously the 3.0 TDI comes with a louder ching! than ever, but this 2.0-litre job is not half bad – it's torquey, smooth and quiet, with just a muted rumble from under the bonnet when you work it harder than is frankly necessary. We'd have liked the gearbox to be a bit more responsive when pulling away from junctions, but once on the move it's like honey rolling off a warm knife.
It rides pretty comfortably, too, at least on the air springs (ching!) that were fitted to our test vehicle. That very much where it's pitched, though – there are sportier SUVs, and while there's nothing wrong with its steering and handling they're not as involving as the class best if you wish your big family 4x4 would turn into a TT at the press of a fantasy button.
It won't, no more than the TT you really wanted will be able to carry your children and a shed-sized load of luggage on holiday at the press of a reality button. What it will do, however, is please your wallet with fuel consumption and CO2 emissions which are improved over the old model by 16% and 15% respectively.
More than that, it will also win you over with its ability simply to do everything very well. Very, very well in most cases. It might not have the sports-bred agility of the F-Pace or X3, but it's a truly immense all-rounder. Which, lest we forget, is exactly what an SUV is mean to be. Ching!
Audi Q5 2.0 TDI 190 Quattro S-tronic
Price £37,170;
Engine 4 cyls, 1968cc, diesel;
Power 187bhp at 3800-4200rpm;
Torque 295lb ft at 1750-3000rpm;
Gearbox 7-spd dual-clutch auto;
Kerb weight 1770kg; 0-62mph 7.9sec;
Top speed 135mph;
Economy 56.5mpg (combined);
CO2 rating/tax band 132g/km, 26%
AUTOCAR
Join our new commenting forum
Join thought-provoking conversations, follow other Independent readers and see their replies