Charlie Gard: Parents of terminally ill baby 'in touch with the White House'
Donald Trump previously tweeted he would be 'delighted' to help the 10-month-old 
Harriet Agerholm
Wednesday 05 July 2017 20:25 Comments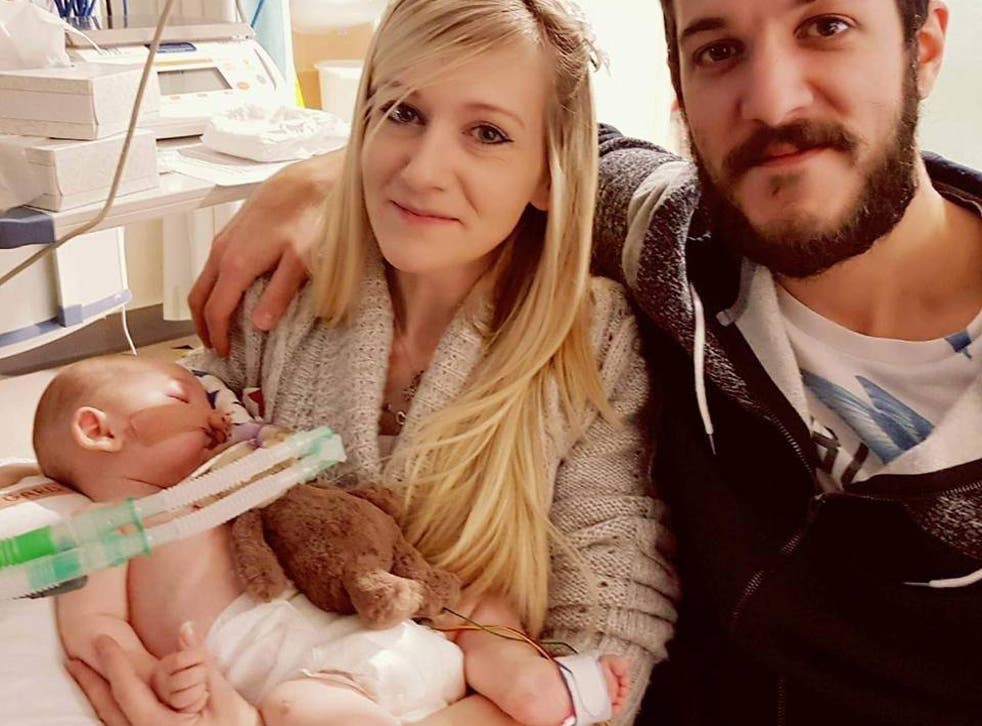 The parents of the terminally ill baby, Charlie Gard, have reportedly been in touch with the White House after Donald Trump intervened over his care.
The President tweeted that the US would be "delighted" to help the 10-month-old, who suffers from rare genetic condition mitochondrial depletion syndrome, which causes brain damage and muscle depletion.
A long legal battle has played out over the treatment of Charlie, after Great Ormond Street proposed turning off his life support.
His parents, Connie Yates and Chris Gard, challenged the decision but lost their battle when the European Court of Human Rights (ECHR) refused to intervene, effectively confirming that the machine could be turned off.
Doctors have agreed to give the parents a few more days with their son.
Pope Francis on Sunday called for Charlie's parents to be allowed to everything possible to treat their child.
A family spokesman said: "The White House has been in talks with Charlie's family, GOSH [Great Ormond Street Hospital], the UK Government, the Department of Health and the American doctor who wants to treat Charlie.
"President Trump has a very good understanding of the whole case and he did not make an off the cuff tweet."
Ms Yates added: "The support from the Pope and the President has given us hope. They are traditional men who believe in the family.
"They believe in our case and understand why we believe it is right to continue fighting so hard to save Charlie."
Register for free to continue reading
Registration is a free and easy way to support our truly independent journalism
By registering, you will also enjoy limited access to Premium articles, exclusive newsletters, commenting, and virtual events with our leading journalists
Already have an account? sign in
Join our new commenting forum
Join thought-provoking conversations, follow other Independent readers and see their replies