Chicago officials ink nearly $30M contract with security firm to move migrants to winterized camps
Chicago officials have signed a nearly $30 million contract with a private security firm to relocate migrants seeking asylum from police stations and the city's two airports to winterized camps with massive tents before cold weather arrives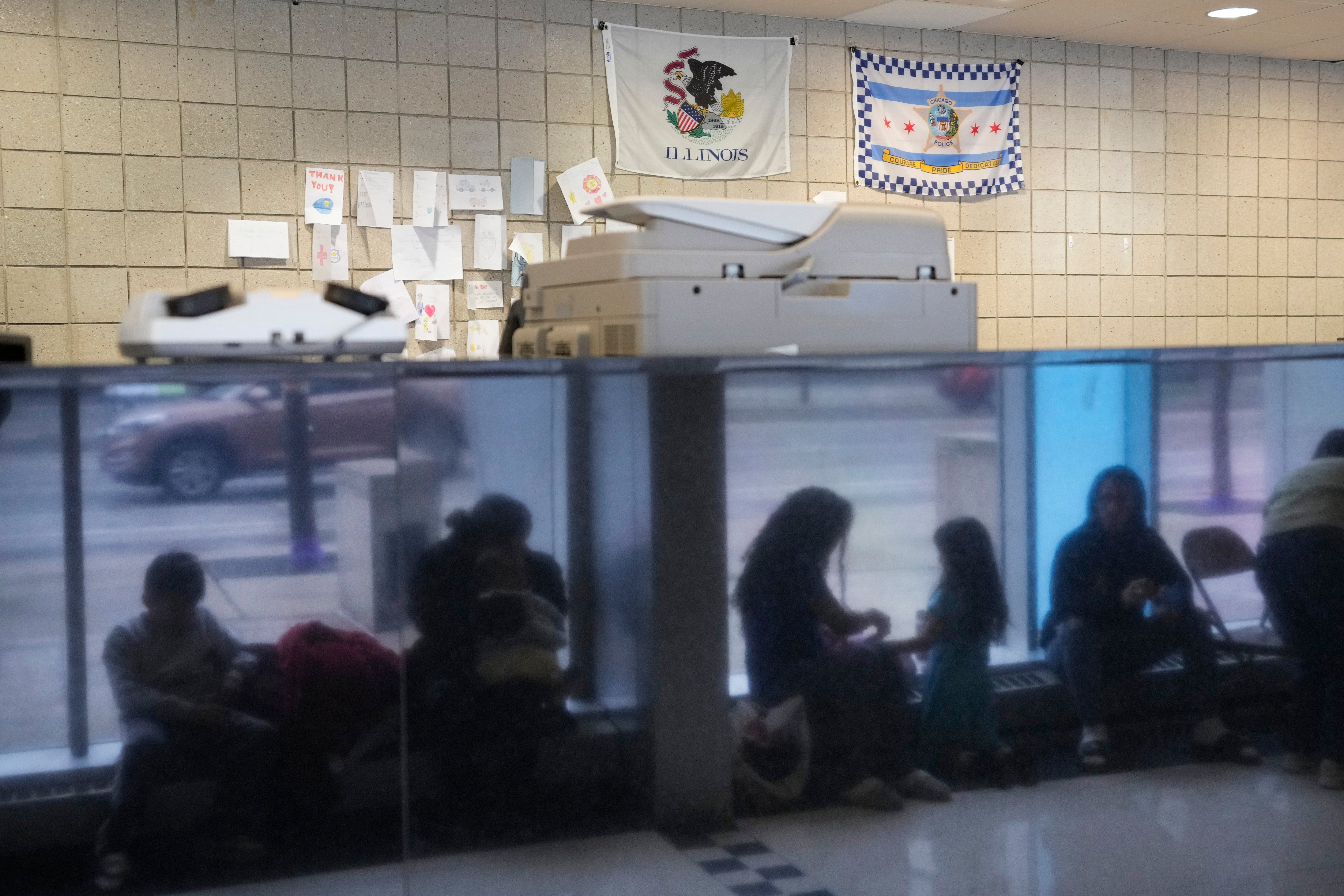 Chicago officials have signed a nearly $30 million contract with a private security firm to relocate migrants seeking asylum from police stations and the city's two airports to winterized camps with massive tents before cold weather arrives.
GardaWorld Federal Services and a subsidiary sealed the one-year $29.4 million deal with Chicago on Sept. 12. That was less than a week after Mayor Brandon Johnson announced plans to move about 1,600 migrants to a network of newly erected tent cities across the city. He said the relocations will occur "before the weather begins to shift and change."
Many of those migrants have been living temporarily inside Chicago police stations or at O'Hare or Midway airports.
The contract with GardaWorld states that its purpose is "to allow the City to purchase from the State Contract temporary housing solutions and related services … to provide critical services to asylum seekers."
It does not identify the specific sites for the camps and none have been chosen, said Johnson's press secretary, Ronnie Reese. The contract also makes no mention of a specific timetable for erecting the tents.
"It's got to be done pretty quickly if it's gonna get done before the weather breaks," Reese told the Chicago Sun-Times. "The goal is to decompress the police stations as soon as possible. We know that's not sustainable."
Earlier this month, Johnson's team noted that Chicago's migrant expenditures could reach $302 million by the end of the year when factoring in the costs of the new tent encampment sites.
Most of Chicago's 14,000 migrants who have arrived seeking asylum since August 2022 have come from Texas, some under the direction of Republican Gov. Greg Abbott.
The contract with GardaWorld reveals some specifics about the tents that will be used, including soft-material "yurt" structures that would each fit 12 cots and be outfitted with fire extinguishers and portable restrooms with makeshift kitchens to be set up nearby.
Questions remain, however, on the tents' heating capabilities during the unforgiving Chicago winter.
GardaWorld signed a similar $125 million contract with the state of Illinois late last year, though so far very little has been paid out, the Chicago Tribune reported.