Children read out loud to cats in adorable pictures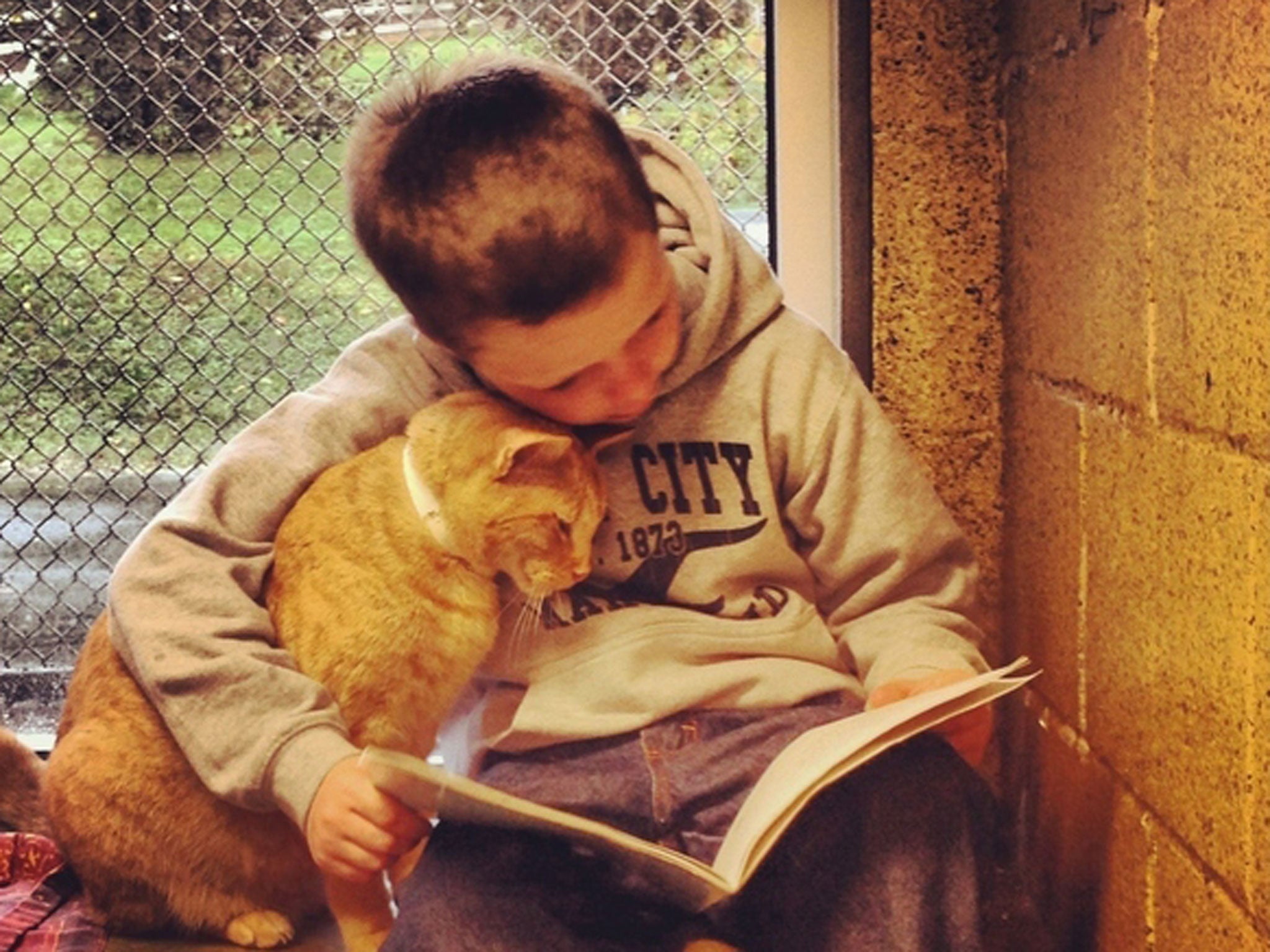 Children have been reading out loud to cats at a shelter in Pennsylvania, practising their literacy skills as well as soothing their feline audience.
The cute combination of cats and kids made for some adorable pictures, with children from the ages of six to 13 coming in to practise their reading at the Berks County Rescue League.
While the cats enjoy the company, the children also learn to love the animals. Mums of the children who participated in the programme left their feedback on the website.
Katie Procyk wrote: " I want to thank you for giving my son the opportunity to participate in a program such as this one. I believe it truly helps him to not only read, but to help the animals who do not have warm loving homes, and that we must help speak up for the critters who do not have a voice."
Heather Colon added "Mattighan loved reading to the cats on 12/31/13 and has talked about it non-stop since then. She was thrilled to see her picture on your web site and has received many calls from people who also viewed it . This was a great experience for both of us and we are looking forward to coming back soon. Thanks for all you do for the animals."
In pictures: Children read out loud to cats
Show all 10
Join our commenting forum
Join thought-provoking conversations, follow other Independent readers and see their replies