Man armed with knife climbs over Chinese kindergarten wall and attacks 11 students
A 41-year-old suspect has been arrested, state media reported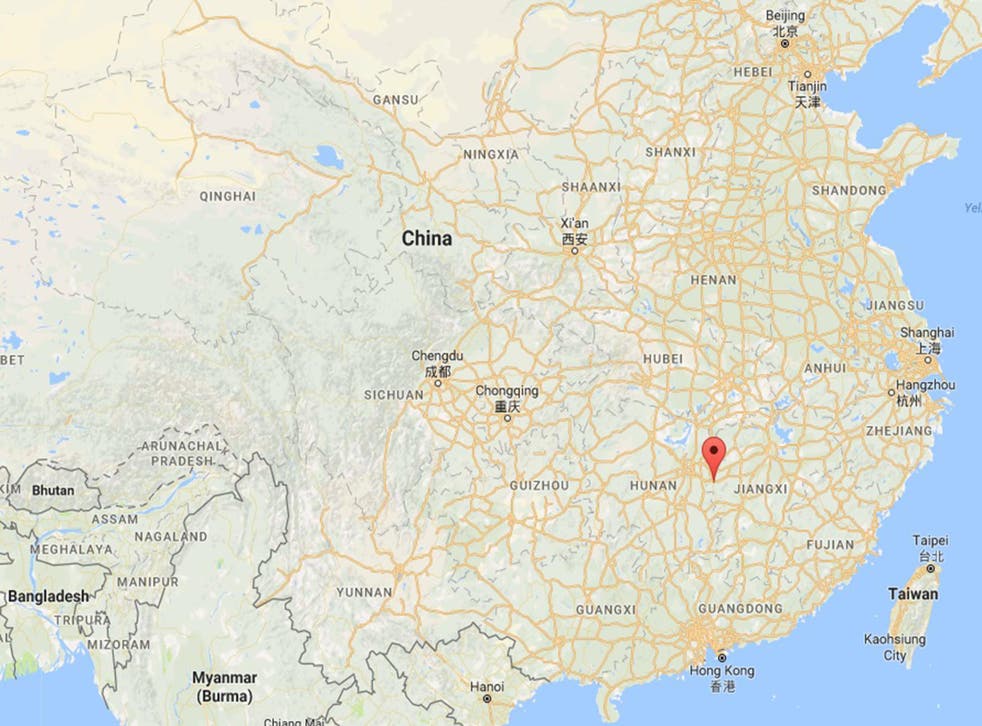 A group of young Chinese children were attacked by knife wielding man after he climbed over the wall of their kindergarten.
A 41-year-old suspect has been caught, but his motives remain unclear, state media reported.
None of the children sustained life threatening injuries during the attack in the south western city of Pingxiang in the province of Guangxi.
Although violent crime is rare in China compared with many other countries, there have been a series of knife and axe attacks targeting children in recent years.
A man stabbed 10 children outside the gates of a school in China before killing himself last February.
Six boys and four girls were attacked outside Yang Fan Primary School in the city of Haikou, on the southern island province of Hainan.
Between 2010 and 2012 there were a spate of attacks on schools and kindergartens.
There was a national outcry and calls for greater security after a a man stabbed 29 school children and three teachers at a kindergarten in Taixing city in April 2010.
Xu Yuyuan, 47, was sentenced to death for the attack.
He told a court that his motive was to "vent his rage against society", the state run Xinhua news agency reported at the time.
Register for free to continue reading
Registration is a free and easy way to support our truly independent journalism
By registering, you will also enjoy limited access to Premium articles, exclusive newsletters, commenting, and virtual events with our leading journalists
Already have an account? sign in
Register for free to continue reading
Registration is a free and easy way to support our truly independent journalism
By registering, you will also enjoy limited access to Premium articles, exclusive newsletters, commenting, and virtual events with our leading journalists
Already have an account? sign in
Join our new commenting forum
Join thought-provoking conversations, follow other Independent readers and see their replies