Cloning cars: The illegal practice becoming much more commonplace
The problem is national, but socially acute in London, where the congestion charge has risen to punitive levels for some types of vehicles, and the additional penalties for simply forgetting to pay have risen to new highs
Sean O'Grady
Friday 23 November 2018 13:59 Comments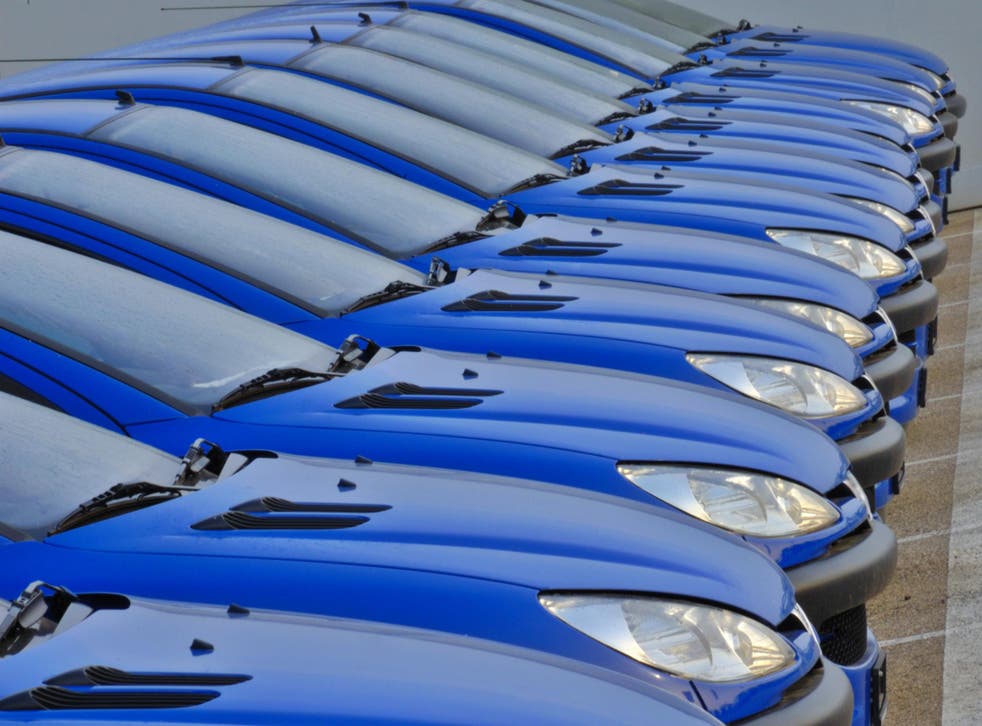 As if running a car wasn't stressful enough already, the chance of getting stung for a driving offence you didn't commit is steadily climbing.
"Cloning" a car – using another, otherwise identical, model's registration number – has been around pretty much since the internal combustion engine. However, it is now becoming much more commonplace as the fines for what were once regarded as trivial offence pile up, and the criminals become less concerned about getting caught, possibly because of the way that physical patrols have been so widely superseded by the use of CCTV and ANPR (Automatic Number Plate Recognition) cameras. It is a cat-and-mouse game the authorities seem to be losing.
The problem is national, but socially acute in London, where the congestion charge has risen to punitive levels for some types of vehicles, and the additional penalties for simply forgetting to pay have risen to new highs.
Figures obtained under freedom of information laws by the motoring website HonestJohn.com reveal a 50 per cent rise in the number of Penalty Charge Notices (PCNs) that Transport for London (TfL) has had to cancel because the vehicle involved was a clone (2017 vs 2016).
Cloning is illegal, but remarkably easy to engineer, and can be used to apparently legitimise a similar car that may be stolen, unroadworthy or involved in crime. A number pate can be either physically stolen, or a replica manufactured (unlawfully).
Motorists are advised to protect themselves with photographs of their vehicle, CCTV footage or a GPS dash cam.
HonestJohn.co.uk analysed previously unseen TfL data for the congestion charge zone and found that the number of PCNs being cancelled due to car cloning has soared.
In 2016 the number of PCNs cancelled on the grounds that the car was a clone was 1,099; however, in 2017, this figure climbed to 1,652 cases being recorded by TfL. Data for the first six months of 2018 show that car cloning continues to rise, with official figures up by a third on January-June 2017.
The true figure for the number of cloned cars on the road in London is thought to be much higher, given the complex and lengthy PCN appeals process, and the fact that the congestion charge zone only operates Monday to Friday.
In the event of a PCN being issued due to a cloned car, the legitimate registered keeper will be required to provide evidence to satisfy the issuer of the ticket that their car was not at the time and place where the alleged offence occurred.
"This is just the tip of the iceberg," said HonestJohn.co.uk's managing editor, Daniel Powell. "On the grounds that it is down to the car owner to prove they are innocent, it would be safe to assume that the true figure for car cloning in London is significantly higher as many drivers will be unable supply the evidence TfL requires to cancel the PCN.
"For those involved it can be a very frightening and stressful experience, because they will be threatened with crippling fines and court action if they cannot provide comprehensive proof that they were not on the capital's roads. It also raises an important question – how many drivers simply pay the fine to avoid the stress?"
Drivers that do not pay the London congestion charge are sent a PCN for £130, which they need to pay within 28 days. TfL usually reduces the penalty to £65 if it is paid within 14 days.
Register for free to continue reading
Registration is a free and easy way to support our truly independent journalism
By registering, you will also enjoy limited access to Premium articles, exclusive newsletters, commenting, and virtual events with our leading journalists
Already have an account? sign in
Join our new commenting forum
Join thought-provoking conversations, follow other Independent readers and see their replies