'Fishy smell' from creamery prompts uproar in Cornwall village
Odour is 'like a cross between gone off fish and cheese, with a bit of sewage chucked in'
Zamira Rahim
Monday 12 November 2018 17:30 Comments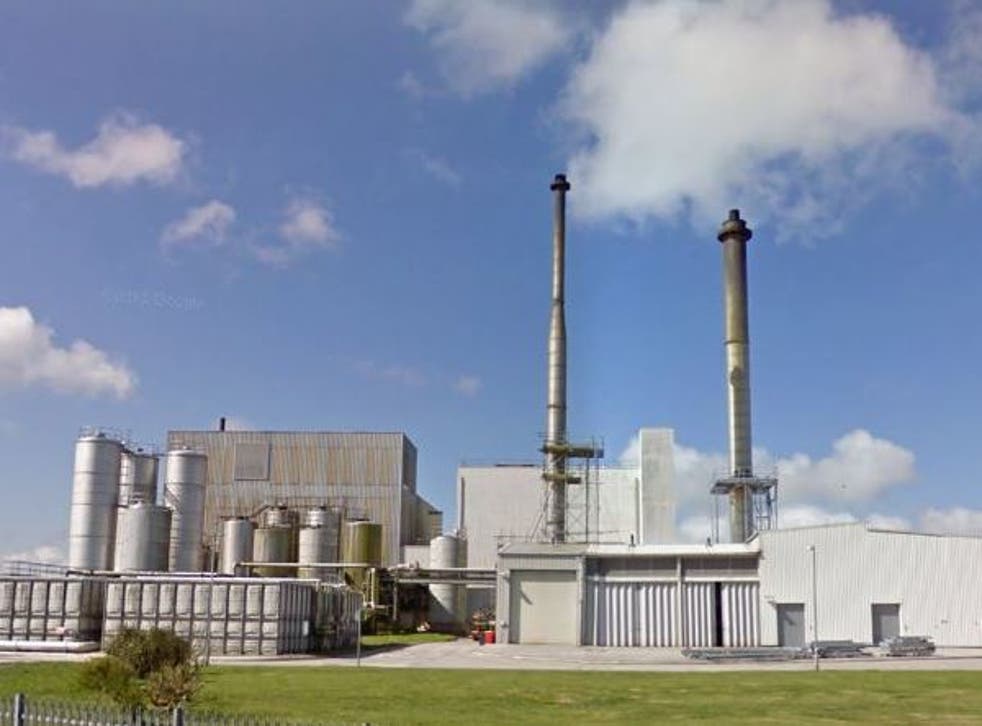 A creamery accused of emitting an intense smell, described as a mix of rotting fish and sewage, is drawing the ire of locals living in a nearby Cornish village.
Residents say that odour pollution from the Dairy Crest creamery and plant in Davidstow is constant and can cause splitting headaches.
"It smells like a cross between gone off fish and cheese, with a bit of sewage chucked in," Phil Potter, who lives near the plant, told The Independent.
Mr Potter moved to the area in 2014, but only started noticing the odour a year later.
"If it was the occasional whiff it would be fine, you expect that living in the country, but now it's all the time," he added.
Residents in the village formed an action group and began complaining about the smell and noise pollution at the plant.
The smell is caused by the creamery's waste water treatment plant, according to the Environment Agency (EA).
Officials from the agency have ordered Dairy Crest to reduce odour and noise pollution at the site.
An agency investigation also found that Dairy Crest "remains non-compliant" with the environmental permit issued for the plant.
"We expect all regulated sites to comply with the legal conditions of their permit. Dairy Crest must take all necessary steps to address the odour and noise issues with their treatment plant," an EA spokesperson said.
In a statement, the company said it was working closely with authorities to "address the concerns" of those living near the creamery and was "already starting to make a real difference."
"We will continue to consult with the EA and the local community to ensure we are addressing their concerns," a spokesman added.
Support free-thinking journalism and attend Independent events
Dairy Crest also said it was taking measures to reduce the creamery's environmental impact.
Despite the firm's pledge to improve the situation, some residents fear any changes will not be long-lasting.
"We appreciate that the company provides lots of jobs for the local area," Mr Potter added.
"Our biggest fear is that it will make a few improvements so that they can expand and that afterwards it'll go back to the way it is now."
"It can be fixed. It just needs some money."
Register for free to continue reading
Registration is a free and easy way to support our truly independent journalism
By registering, you will also enjoy limited access to Premium articles, exclusive newsletters, commenting, and virtual events with our leading journalists
Already have an account? sign in
Register for free to continue reading
Registration is a free and easy way to support our truly independent journalism
By registering, you will also enjoy limited access to Premium articles, exclusive newsletters, commenting, and virtual events with our leading journalists
Already have an account? sign in
Join our new commenting forum
Join thought-provoking conversations, follow other Independent readers and see their replies