Donald Trump's chances of impeachment rising, says Fox News analyst
Grounds for action against President build as Congressional investigations into Russia's influence on the 2016 election continue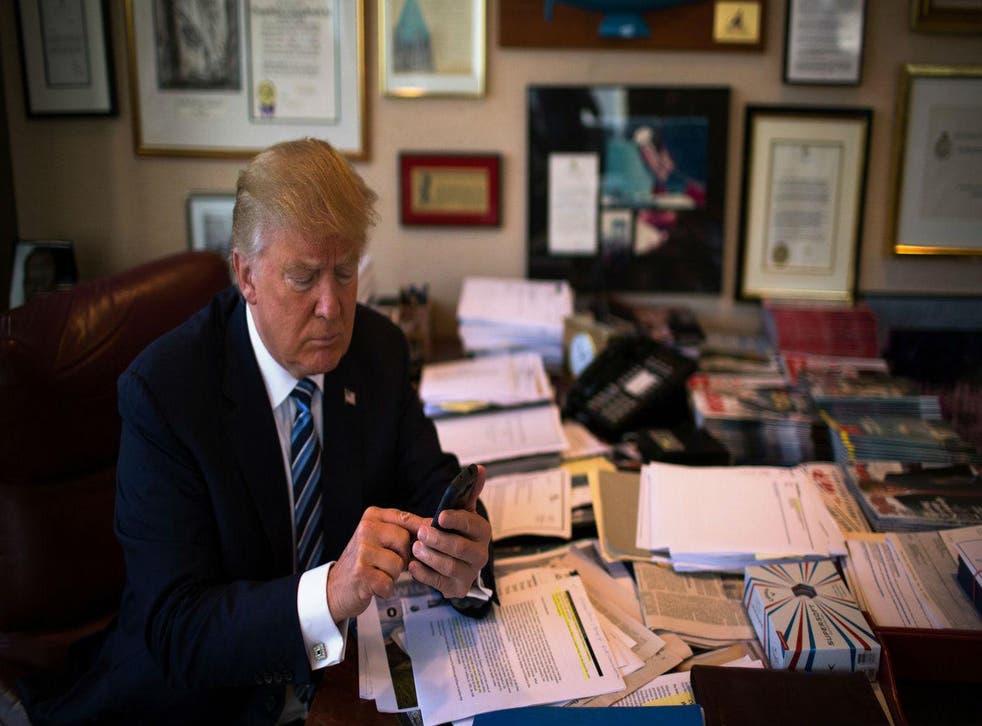 Impeachment is a growing risk for Donald Trump in light of a Congressional investigation into whether he or his associates may have colluded with Russia to affect the outcome of the 2016 US election, a Fox News analyst has warned.
In an opinion piece for The Hill, Juan Williams wrote that the Democrats' case for impeachment was also growing due to the failure of Republicans to repeal and replace Obamacare.
"It is no liberal fantasy to say the odds of a Trump resignation or impeachment before 2020 are looking better by the day," he said.
According to Public Policy Polling, a self-described Democratic polling firm, 53 per cent of Americans feel that Mr Trump should resign if there is sufficient evidence that his administration colluded with Russia.
The same poll said that 44 per cent already think the Trump administration did just that, Mr Williams wrote.
Ladbrokes is taking bets on the fate of Mr Trump's future in the White House, with a spokesperson for the bookmaker saying in a statement: "The money is showing no signs of slowing down and we've been forced to cut Trump's impeachment odds accordingly.
The controversial orders Donald Trump has already issued

Show all 9
"We've taken five times the amount of bets on him failing to see out his full term than on him doing so."
Bookies' odds and public opinion aside, California Congresswoman Maxine Waters has been a vocal critic of Mr Trump and said on CNN: "I know that if we can prove collusion, then he is impeachable."
Others in Congress have been making less overt political statements but are hinting at grounds for beginning the impeachment process.
Fellow California Congressman Adam Schiff, a ranking Democrat of the House Intelligence Committee investigating Russia's influence on the US election, said there is "more than circumstantial evidence" proving Mr Trump's associates had contact with the Russians regarding the election.
That evidence has not been made public as yet.
The House Intelligence Committee Chairman, Republican Congressman Devin Nunes, has come under fire for meeting a source "on White House grounds" to view intelligence documents relevant to the committee investigation, according to Mr Nunes himself.
He then approached the White House with the information before coming to his fellow committee members.
Register for free to continue reading
Registration is a free and easy way to support our truly independent journalism
By registering, you will also enjoy limited access to Premium articles, exclusive newsletters, commenting, and virtual events with our leading journalists
Already have an account? sign in
Register for free to continue reading
Registration is a free and easy way to support our truly independent journalism
By registering, you will also enjoy limited access to Premium articles, exclusive newsletters, commenting, and virtual events with our leading journalists
Already have an account? sign in
Join our new commenting forum
Join thought-provoking conversations, follow other Independent readers and see their replies