Donald Trump says individual states can decide whether to legalise marijuana
Eight states have already legalised it and are working to pass legislation to stop federal interference
Mythili Sampathkumar
New York
Friday 13 April 2018 22:11 Comments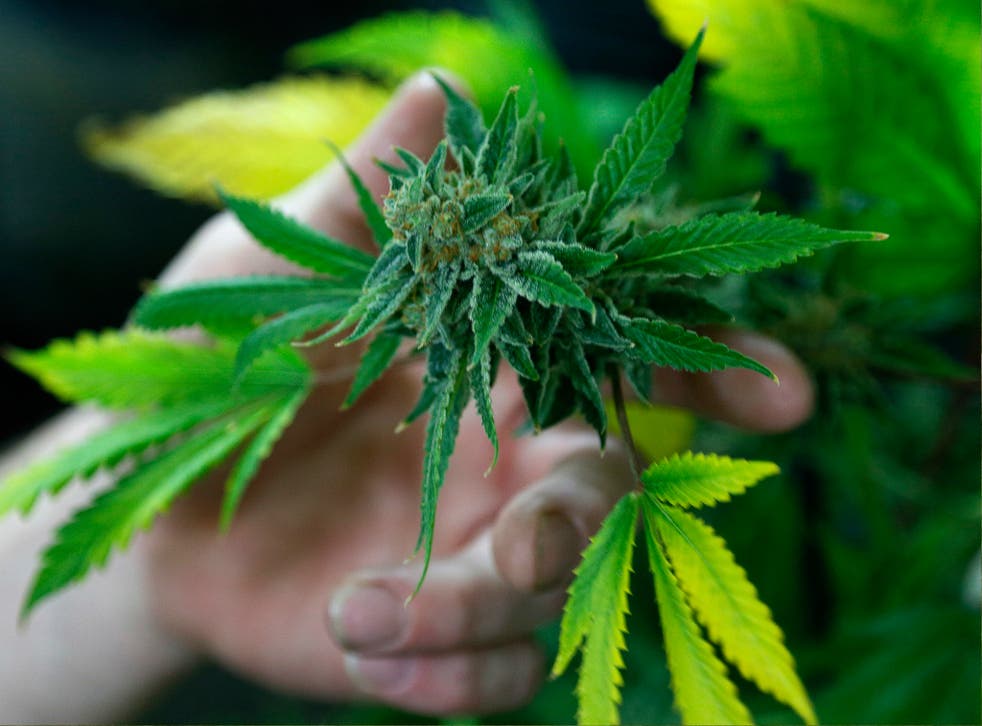 President Donald Trump has said he supports states deciding whether to legalise marijuana or not.
White House Press Secretary Sarah Huckabee Sanders said the president supports states' rights on the matter despite a threat made just three months ago by US Attorney General Jeff Sessions.
Republican Senator Cory Gardner from Colorado, one of the states that has already benefited from legalising and regulating the sale and distribution of the drug, said Mr Trump made the pledge to him in a conversation between the two earlier this week.
Mr Gardner has been pushing to reverse a decision made by Mr Sessions in January that allowed federal prosecutors to pursue cases against people who were following marijuana laws in states that have legalised it.
The drug has been fully legalised in eight states, and 24 states allow some form of marijuana use.
"President Trump has assured me that he will support a federalism-based legislative solution to fix this states' rights issue once and for all," Mr Gardner said in a statement. In a bit of Washington drama, Mr Gardner had used his clout as a Senator to block any nominees for Department of Justice positions which Mr Sessions made after the marijuana announcement.
Cynthia Nixon wants to legalise marijuana in New York
Though it may sound petty, the state has seen a large revenue increase from legalisation. According to Marketwatch: "The state of Colorado pulled in nearly $200m in tax revenue last year thanks to its $1.3bn in marijuana revenue". In Washington state, the current legalisation policy funnels revenue to the state's ailing public school system.
After the conversation with Mr Trump, Mr Gardner said he was fully releasing his holds on nominations.
Mile high city: Inside Denver's billion-dollar marijuana industry

Show all 8
States' autonomy on the matter was actually a promise Mr Trump made on the campaign trail as well, in opposition to some Republicans' position on the drug including Mr Sessions. The president's comment also comes on the heels of news about John Boehner, the former Republican House Speaker who had branded himself as "unalterably opposed" to legalisation. Mr Bohner joined the advisory board of Acreage Holdings, the largest legalised weed business, in order to promote the study of using the drug for medicinal purposes.
Mr Gardner hopes to introduce bipartisan legislation keeping the federal government from interfering in state marijuana markets going forward.
Register for free to continue reading
Registration is a free and easy way to support our truly independent journalism
By registering, you will also enjoy limited access to Premium articles, exclusive newsletters, commenting, and virtual events with our leading journalists
Already have an account? sign in
Register for free to continue reading
Registration is a free and easy way to support our truly independent journalism
By registering, you will also enjoy limited access to Premium articles, exclusive newsletters, commenting, and virtual events with our leading journalists
Already have an account? sign in
Join our new commenting forum
Join thought-provoking conversations, follow other Independent readers and see their replies