Donald Trump 'very proud' after dropping 'Mother of All Bombs' on Afghanistan
The weapon was used to target Isis militants and the order was given in January 2017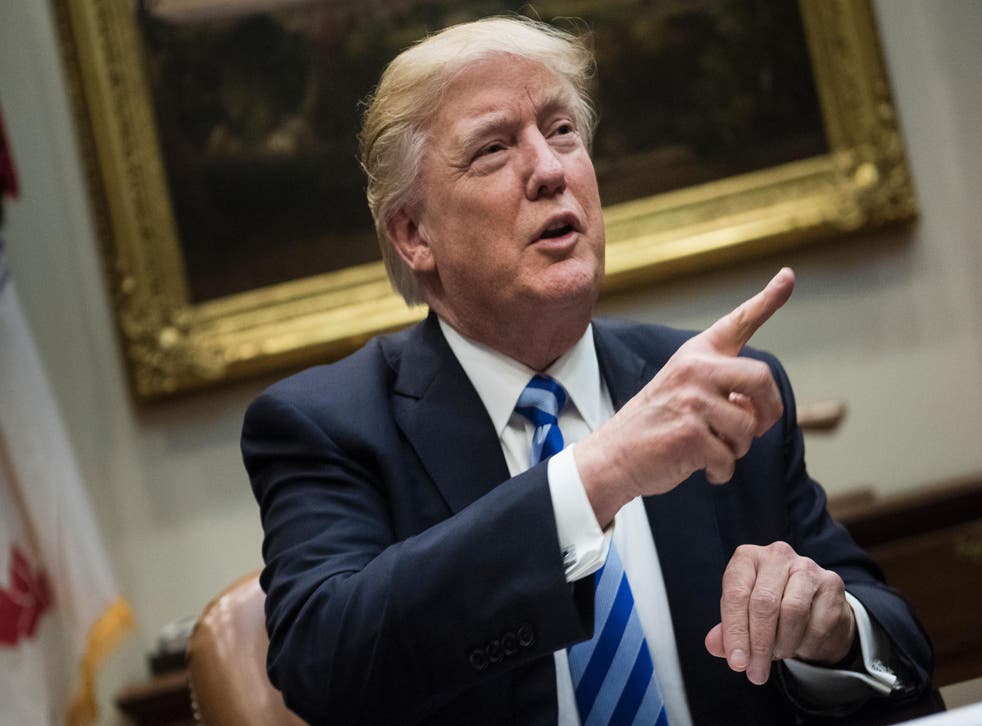 Donald Trump has said he was "very proud of" dropping the "mother of all bombs" on Afghanistan.
US command used a cargo plane to drop the the largest non-nuclear weapon ever used in combat by the American military in Nangarhar province near the Pakistan border – a remote area where members of an Isis affiliate were operating.
White House Press Secretary Sean Spicer said the bomb targeted tunnels and caves Isis fighters used to "move around freely".
US drops 'Mother Of All Bombs' on Islamic State cave system in Afghanistan
Mr Trump praised the US military and said the mission was "very successful".
"Everybody knows exactly what happened and what I do is I authorise my military. We have the greatest military in the world and they've done their job as usual. So, we have given them total authorisation," he said.
The order was signed off by US Central Command's General Joseph Votel and the Pentagon have confirmed to The Independent that General John Nicholson "received authorities" to go after Isis Khorosan, what the local Isis affiliate calls themselves, in January 2017.
It remains unclear whether that was part of the "total authorisation" Mr Trump mentioned earlier or whether this was a specific order given by him to Mr Nicholson.
Mr Trump alluded once again to the previous Obama administration in his comments. He said that there is a "tremendous difference" between "the last eight weeks and compare that to really what's happened over the last eight years."
The bombing comes on the heels of a US missile strike in Syria which was in response to a chemical attack believed by the administration to be carried out by the Syrian President Bashar al Assad's regime.
Join our new commenting forum
Join thought-provoking conversations, follow other Independent readers and see their replies