Donald Trump's travel ban: Steve Bannon reportedly behind targeting of green card holders
It's claimed he was part of 'inner circle' which overruled homeland security officials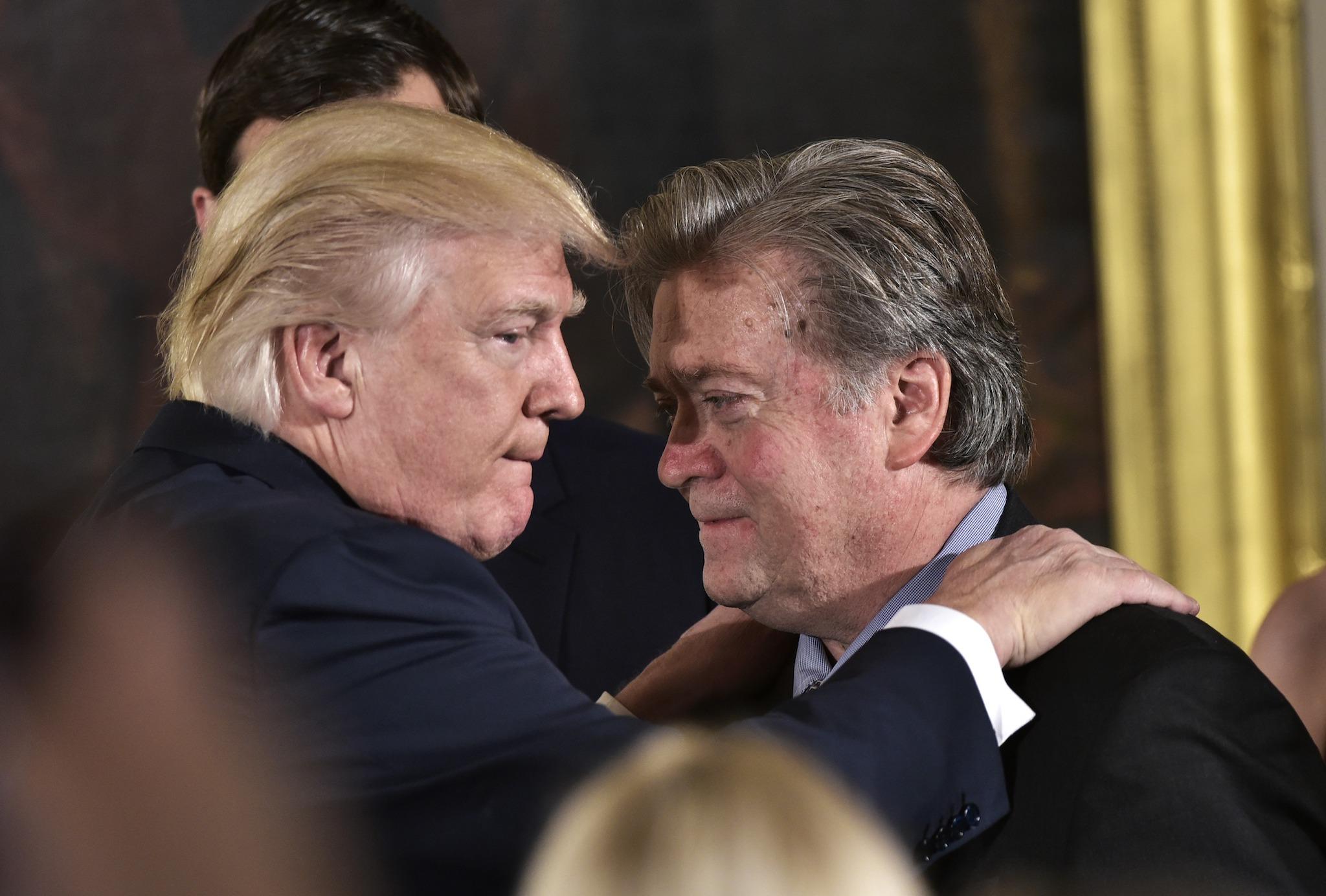 Steve Bannon was behind the White House directive that made US green card holders subject to additional screening under Donald Trump's travel ban, it has been claimed.
The alt-right populist, who Mr Trump has named his chief strategist and even elevated to the National Security Council, is reported to have intervened personally to overrule the Department of Homeland Security's (DHS) view that green card holders—legal permanent residents—were not included in the ban.
CNN says the decision was handed down "from the President's inner circle, led by Stephen Miller and Steve Bannon", who said holders could only be admitted on a case-by-case basis.
Mr Trump's executive order, issued last Friday, blocks travellers born in seven Muslim-majority countries for 90 days. Its implementation led to widespread confusion between US government departments and at airports. DHS' legal interpretation on Friday night was that the order did not apply to permanent residents, but it was overruled overnight, according to CNN.
Homeland Security Secretary John Kelly said on Sunday: "In applying the provisions of the president's executive order, I hereby deem the entry of lawful permanent residents to be in the national interest.
"Accordingly, absent the receipt of significant derogatory information indicating a serious threat to public safety and welfare, lawful permanent resident status will be a dispositive factor in our case-by-case determinations."
Following a weekend of protests and condemnation from lawyers across the US, Mr Trump issued a statement that denied the action amounted to a "Muslim ban".
"To be clear, this is not a Muslim ban, as the media is falsely reporting. This is not about religion—this is about terror and keeping our country safe. There are over 40 different countries worldwide that are majority Muslim that are not affected by this order," Mr Trump said in the statement.
He said America is "a proud nation of immigrants" and stated the country will again issue visas to all countries "once we are sure we have reviewed and implemented the most secure policies over the next 90 days".
The claim seems somewhat at odds with Rudy Giuliani's statment that Mr Trump told him he wanted a "Muslim ban" and instructed him to put together a commission to show him "the right way to do it legally
Join our commenting forum
Join thought-provoking conversations, follow other Independent readers and see their replies