Donald Trump warns 'no computer is safe'
President-elect advises people at New Year's Eve party to 'write down' sensitive information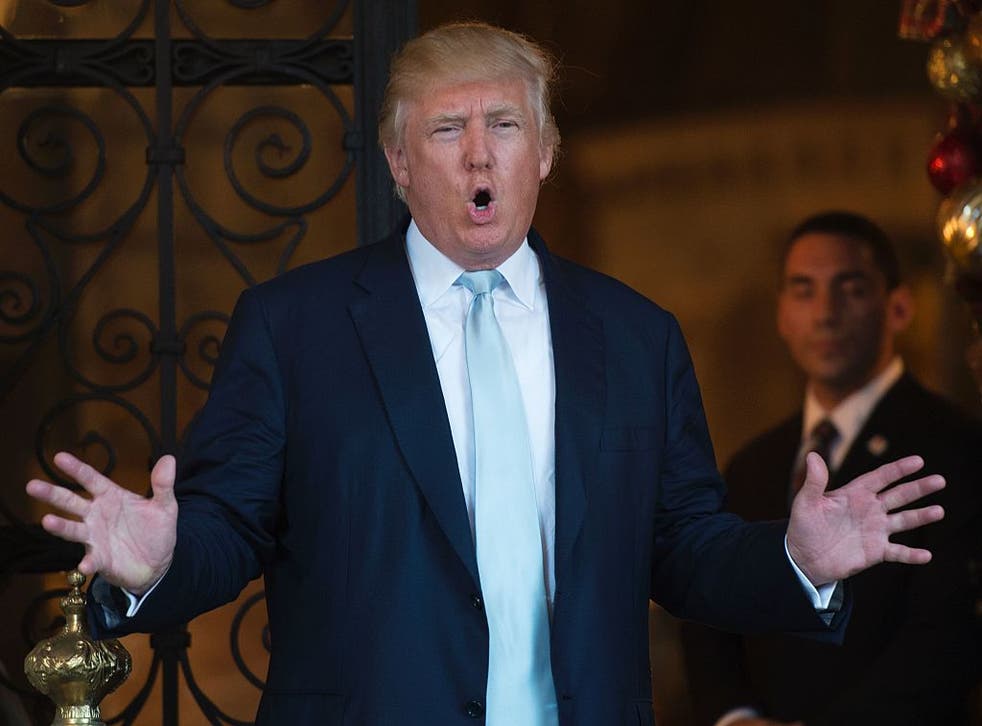 Donald Trump warned guests at his New Year's Eve party that "no computer is safe" and suggested people should send letters instead of emails for highly sensitive communications.
The US President-elect made his comments to reporters and celebrity guests, including actor Sylvester Stallone, who were gathered at his annual party at the Mar-a-Lago club in Palm Beach, Florida.
Mr Trump, who claims to rarely use emails or computers in spite of his fondness for tweeting, said: "You know, if you have something really important, write it out and have it delivered by courier, the old-fashioned way.
"Because I'll tell you what: No computer is safe. I don't care what they say."
Mr Trump has repeatedly cast doubt on claims Russian hacking was responsible for the leak of Hillary Clinton's private emails during the race for the White House.
He told his guests: "I know a lot about hacking. And hacking is a very hard thing to prove, so it could be somebody else."
He cryptically claimed to know "things that other people don't know, and so they cannot be sure of the situation".
President Barack Obama ordered sanctions against Russia this week, expelling 35 diplomats said by US intelligence to be spies.
The Russian Government has denied the allegations of espionage but President Vladimir Putin declined to retaliate by expelling US diplomats from Moscow.
Trump and Putin passionately kiss in street mural

Show all 14
That decision prompted Mr Trump to praise Mr Putin for being "very smart".
Mr Trump plans to meet with intelligence officials next to week to learn more about the allegations of Russian espionage and has said he wants US officials "to be sure, because it's a pretty serious charge".
Join our new commenting forum
Join thought-provoking conversations, follow other Independent readers and see their replies