Climate change denier Rick Perry picked by Donald Trump for Energy Secretary
Mr Perry infamously forgot the name of the Department of Energy during a 2011 Presidential debate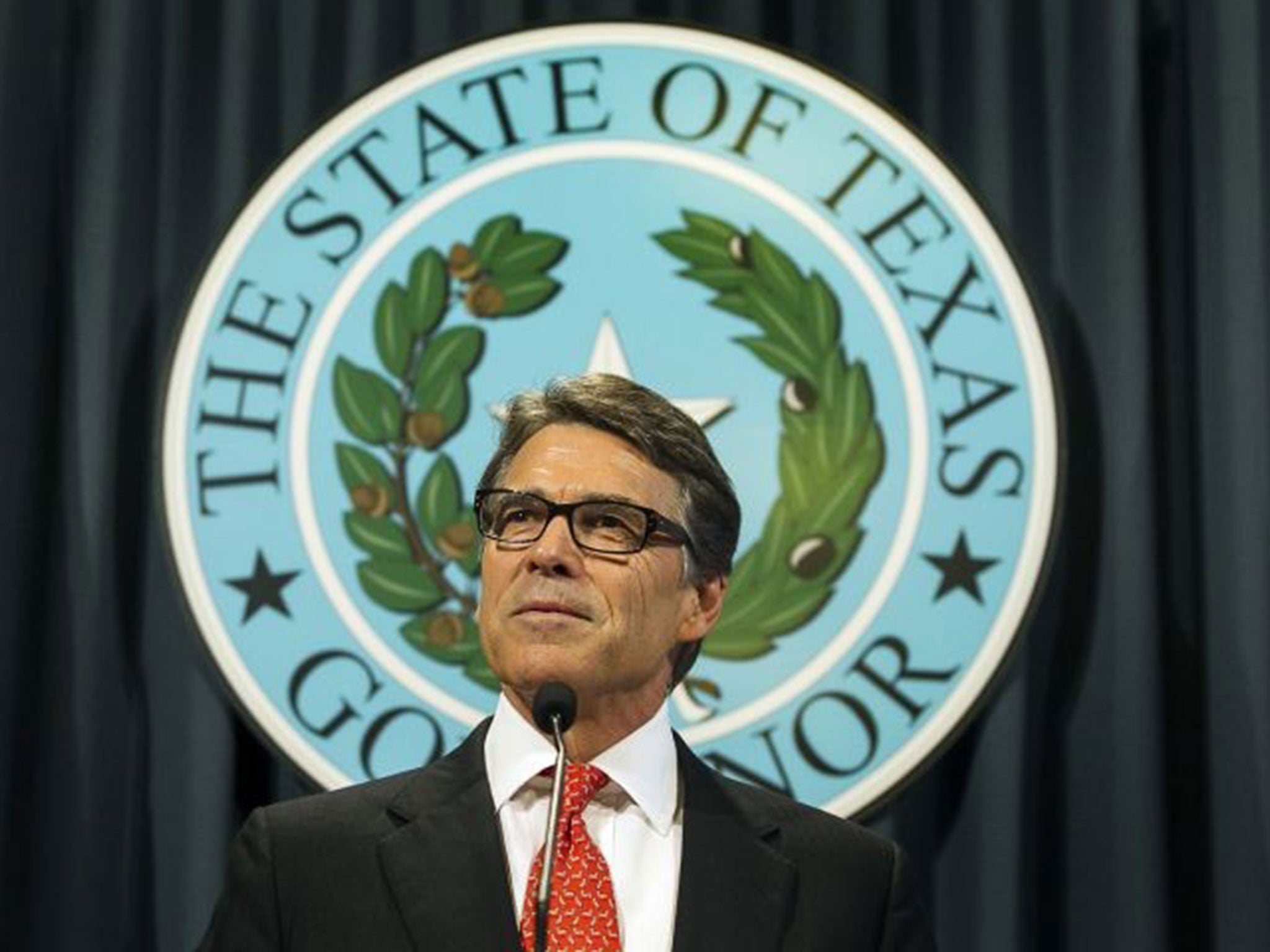 A climate change denier, who once forgot the name of the Department of Energy when announcing plans to scrap it, has been chosen to head the agency by Donald Trump.
Rick Perry, the former governor of Texas, has repeatedly championed the oil industry and questioned science that shows that greenhouse gas emissions contribute to climate change, while deriding what he called "the secular carbon cult."
At a presidential town hall in 2011, he said: "I think there are a substantial number of scientists who have manipulated data so that they will have dollars rolling into their projects."
10 photographs to show to anyone who doesn't believe in climate change
Show all 10
But he was handed the role, which will see him take responsibility for handling nuclear material and overseeing general energy policy, during a meeting with his new commander-in-chief on Monday12 December at Trump Tower in New York, according to CBS News.
Mr Perry is currently a director of Energy Transfer Partners, the gas and propane company attempting to drive the Dakota Access Pipeline through environmentally fragile Native American land at Standing Rock.
The appointment marks a change of direction for the 66-year-old, who attempted to name the Energy Department as one he would cut if elected as President during a debate for the Republican presidential candidacy in 2011.
"I will tell you, it is three agencies of government when I get there that are gone," he said. "Commerce, Education, and – what's the third one there? Let's see."
Despite his debate rivals offering him suggestions, Mr Perry eventually admitted defeat, saying: "I can't. The third one, I can't. Sorry. Oops."
It became known as his "oops" moment.
Climate change: It's "game over" for planet earth
Elsewhere, Mr Perry has addressed energy policy in more detail, writing that climate change is a "contrived phony mess" and a "secular carbon cult."
Speaking on the campaign trail in 2011, he said: "I do believe that the issue of global warming has been politicized. I think there are a substantial number of scientists who have manipulated data so that they will have dollars rolling into their projects."
He joins a number of other climate change deniers and oil-industry lobbyists in the Trump administration. Among these is Scott Pruit, the new Environmental Protection Agency head who previously sued the Environmental Protection Agency for attempting to limit greenhouse gas emissions.
Mr Perry's ran against and eventually lost to Mr Trump in the race to become the Republican presidential nominee. During the campaign, he denounced Mr Trump's candidacy as "a cancer on conservatism" and called his rival a "barking carnival act", before going on to support Ted Cruz.
As it became clearer that Trump was likely to win the Republican nomination, Mr Perry softened his stance, saying: "I believe that Donald Trump should be our guy."
Join our commenting forum
Join thought-provoking conversations, follow other Independent readers and see their replies