Donald Trump says Barack Obama 'colluded' by not pursuing Russia's election hacking
It is unclear who Mr Trump is claiming that Mr Obama colluded with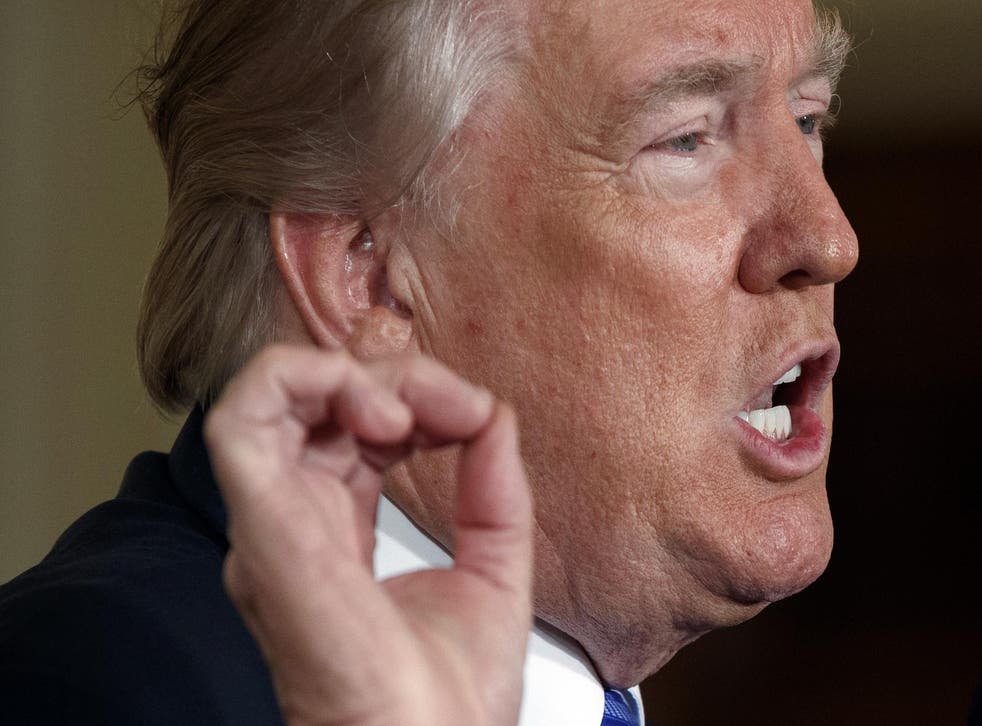 Donald Trump has claimed that Barack Obama 'colluded or obstructed' when he did not punish Russia for meddling in the US election, saying that the former president expected Democratic candidate Hillary Clinton to win.
In a morning tweetstorm, Mr Trump asserted that "The reason that President Obama did NOTHING about Russia after being notified by the CIA of meddling is that he expected Clinton would win...and did not want to 'rock the boat.' He didn't 'choke,' he colluded or obstructed, and it did the Dems and Crooked Hillary no good."
It is unclear who Mr Trump is claiming Mr Obama colluded with or what he obstructed.
The President appears to be reacting to a Washington Post story, which reported that the CIA informed Mr Obama in August 2016 that Russian President Vladi­mir Putin was directly involved in cyber attacks aimed at disrupting the US election. The Russians' objectives were to defeat or at least damage Ms Clinton, and help elect Mr Trump, the Post said.
Despite Russia's assault on American democracy, the Obama administration did not proportionately punish the country for the attacks, instead opting to impose only modest economic sanctions.
Thousands march against Donald Trump in LGBT rights parade

Show all 8
"It is the hardest thing about my entire time in government to defend," a former senior Obama administration told the Post. "I feel like we sort of choked."
Since becoming president in January, Mr Trump has repeatedly lambasted what he possibly views as attempts to discredit his election victory, referring to current probes into whether his campaign advisers colluded with the Russian government as "fake news".
"The real story is that President Obama did NOTHING after being informed in August about Russian meddling," Mr Trump tweeted. "With 4 months looking at Russia.....under a magnifying glass, they have zero 'tapes' of T people colluding. There is no collusion & no obstruction. I should be given apology!"
Mr Trump also appears to be under investigation for possible obstruction of justice. Ex-FBI chief James Comey revealed last month that he believed the President had directed him to drop an inquiry into former National Security Adviser Michael Flynn's alleged ties to Russia.
Register for free to continue reading
Registration is a free and easy way to support our truly independent journalism
By registering, you will also enjoy limited access to Premium articles, exclusive newsletters, commenting, and virtual events with our leading journalists
Already have an account? sign in
Register for free to continue reading
Registration is a free and easy way to support our truly independent journalism
By registering, you will also enjoy limited access to Premium articles, exclusive newsletters, commenting, and virtual events with our leading journalists
Already have an account? sign in
Join our new commenting forum
Join thought-provoking conversations, follow other Independent readers and see their replies