The best environmentally sustainable homeware brands
We're at a moment of eco-boom, and interiors brands have hopped on the bandwagon. Anya Cooklin-Lofting picks the best of their offerings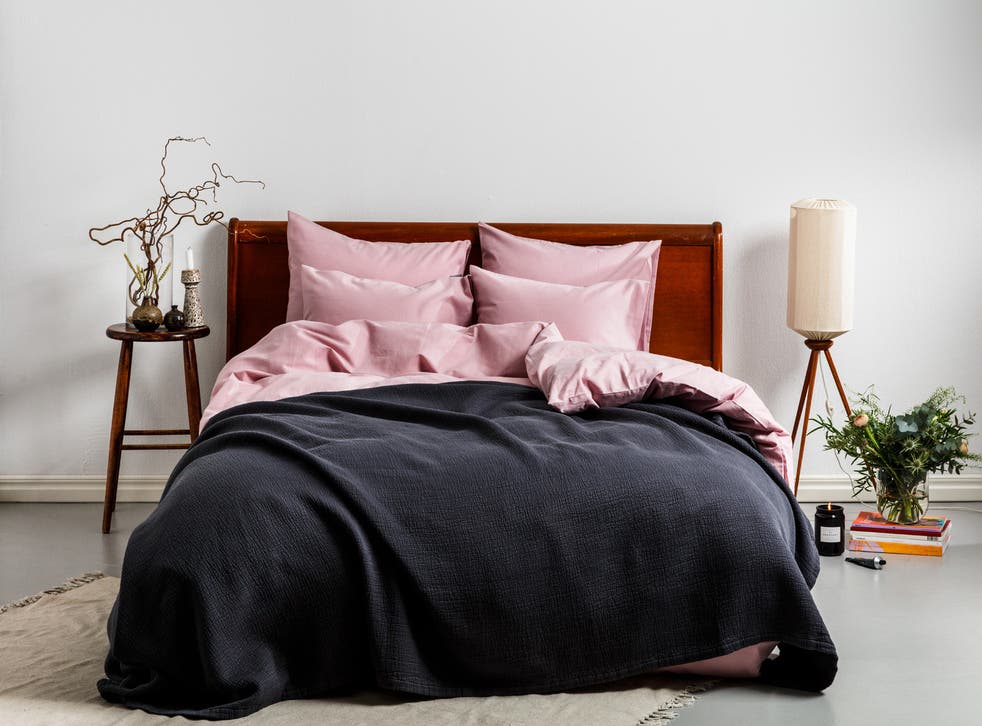 With the odd exception, interiors brands seem to have entered into an unspoken eco-off. New brands must abide by the popular and necessary doctrine of environmental sustainability, and older, more established brands must change their outlooks, and more importantly, their materials and manufacturing methods.
We seem to have cracked eco-fashion, with brands like People Tree, Nak and Reformation pioneering the creation of garments made from sustainably sourced materials. So, too, have we raised the bar in the food industry, as vegan eateries pop up all over London, and free-from brands like Califia Farms and ChicP expand into the UK, encouraging a cruelty-free lifestyle on a global scale. Tackling eco-friendly interiors is next on the agenda, and here are some of the design brands putting their best, faux-leather clad foot forward…
Brand new, premium eco-homewares brand, Urban Collective, is proving that sustainable doesn't have to equal drab. Its recycled wool throws and bamboo-blended bed linens come in refined but vibrant colours, including deep greens and navies, bubblegum pinks and stormy greys. Urban Collective's textiles hold the world's leading processing standard, the Global Organic Textile Standard, so you can create a home to suit your style and match your values. Specifying only 100% eco-friendly materials, the production of Urban Collective's offering requires fewer chemicals and less energy and water, while maintaining all the characteristics of high-end soft furnishings. Guilt-free duvet day, anyone?
MAiK is the product of a Camberwell College of Art graduate's evident love of great design and an understanding of the importance of environmental sustainability in the home. MAiK's Founder, Cat Thorogood, sources products from pre-existing brands and makers who use sustainable materials to make their wares, as well as meeting standards for ethical working. From tea towels dyed with ink that has almost no impact on the environment to the plastic-free, 100% biodegradable postal packaging, MAiK has both the design lovers' and environmentalists' interests at heart. A personal favourite item is the faux-marble tray table, made from birch from FSC or PEFC suppliers of who cultivate the birch forests responsibly.
On a quirkier note, designer Porky Hefer has created a series of surreal, highly stylised furniture pieces in the shapes of endangered animals. The impactful, somehow intimidating pieces from The Endangered collection are crafted with sustainable materials, including polyester made from recycled plastic bottles and reused clothing. Speaking to Dezeen.com, about the collection, which was recently exhibited at Design Miami/Basel, Hefer says, "Looking after our animals and earth is one thing, but also the preservation of human skills, craft and traditions," calling out the current attitude of the average consumer and the mass production of environmentally unfriendly products.
Finally, Re-Found Objects.com – a second-hand shopper's digest with endless, curated finds – is the go-to for reclaimed goodies. From textiles to teacups, not everything we buy needs to be new – an aphorism of the slow retail movement that goes hand-in-hand with the popularity of slow fashion and slow food in mainstream western culture. The ever-changing, organically growing stock at the Re-Found Objects store is either recycled or restored, but always rescued. I currently have my eye on some charming Mexican pressed tin, mirrored Milagros hands, but will be back on the website next week to see all the recent additions!
So stay aware, and make sure the brands you support have the interests of the environment and future generations at heart. Whether you'd like a larger than life orangutan perched in your living room or fancy trawling through some recycled treasures, think twice before you buy.
Join our new commenting forum
Join thought-provoking conversations, follow other Independent readers and see their replies