A-level results 2016: How UK students fared in 5 charts
A-level results day can be overwhelming for a number of reasons - not least for the inevitable jumble of stats and figures that emerge soon afterwards. Here are four charts to help explain some of the main outcomes of this year's grades
Rachael Pells
Education Correspondent
Thursday 18 August 2016 17:10 Comments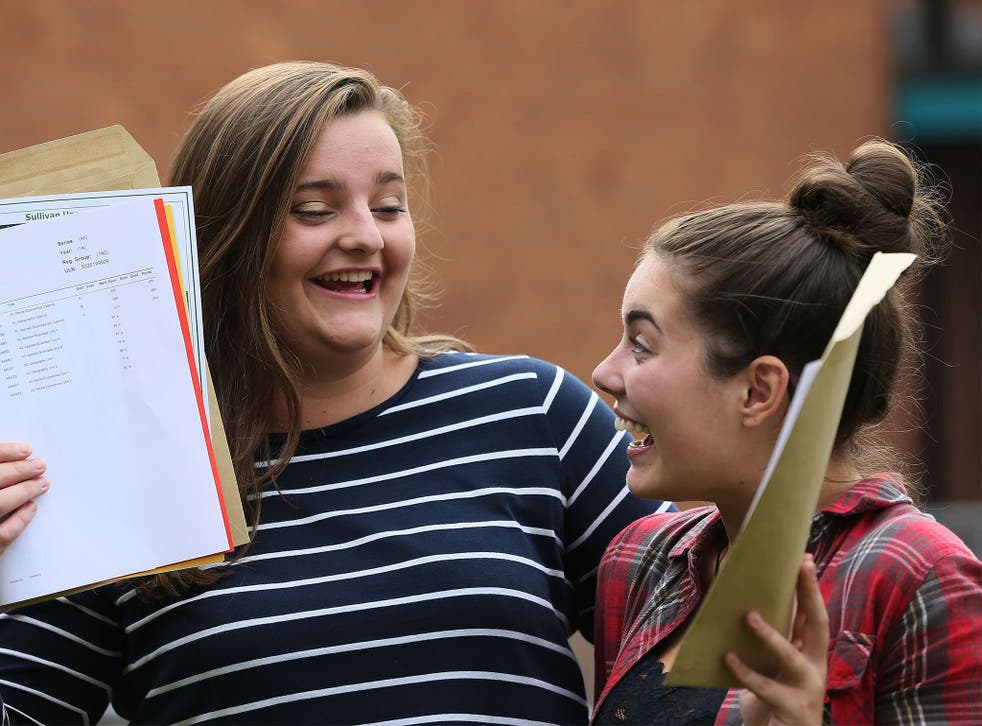 Best performing subjects
Just over a quarter of A-Level students achieved an A* or A this year, a very slight fall on 2015's results.
The top 5 subjects in terms of performance remain the same, with Maths remaining the most popular subject overall.
More than half of those who took Further Maths came away with an A or A* this year, while 88 per cent achieved at least a grade C.
Modern Foreign languages excelled, despite a fall in the number of students taking them.
Worst performing subjects
ICT and media subjects fell behind in scoring high pass rates this year, with just 1.2 per cent of candidates scoring an A* at A-Level.
This is no real change on previous years, with ICT and General Studies remaining some of the least popular subjects around.
Communication Studies saw a dramatic fall in the number of high grades scored this year - 12.3 per cent down from 16.5.
Boys vs girls
Computing and STEM subjects such as Maths and Physics are still overwhelmingly dominated by boys.
Creative subjects including Drama and Art and Design are more popular with girls, however. This is no real change on previous years.
In terms of achievement, boys secured more A* grades for the fourth year running, but girls outperformed them by 1 per cent overall (grades A*-C).
When picking out the four subjects with the most dramatic differences between boys and girls achieving grades A and above, girls excel once again.
Cleverest regions
Figures for England and Wales show the South East came out top again this year, with 29 per cent of students achieving grades A and above.
The East of England, which had the joint second highest number of top grading students in 2015, fell behind London this year.
Grades in the North East improved on last year, but still fell behind the national average.
Register for free to continue reading
Registration is a free and easy way to support our truly independent journalism
By registering, you will also enjoy limited access to Premium articles, exclusive newsletters, commenting, and virtual events with our leading journalists
Already have an account? sign in
Join our new commenting forum
Join thought-provoking conversations, follow other Independent readers and see their replies