British university to begin 'oppressively' monitoring location of staff
The university has ruled that all staff must report their location when out of their 'normal working environment', prompting criticism for lack of trust
Rachael Pells
Tuesday 19 April 2016 18:52 Comments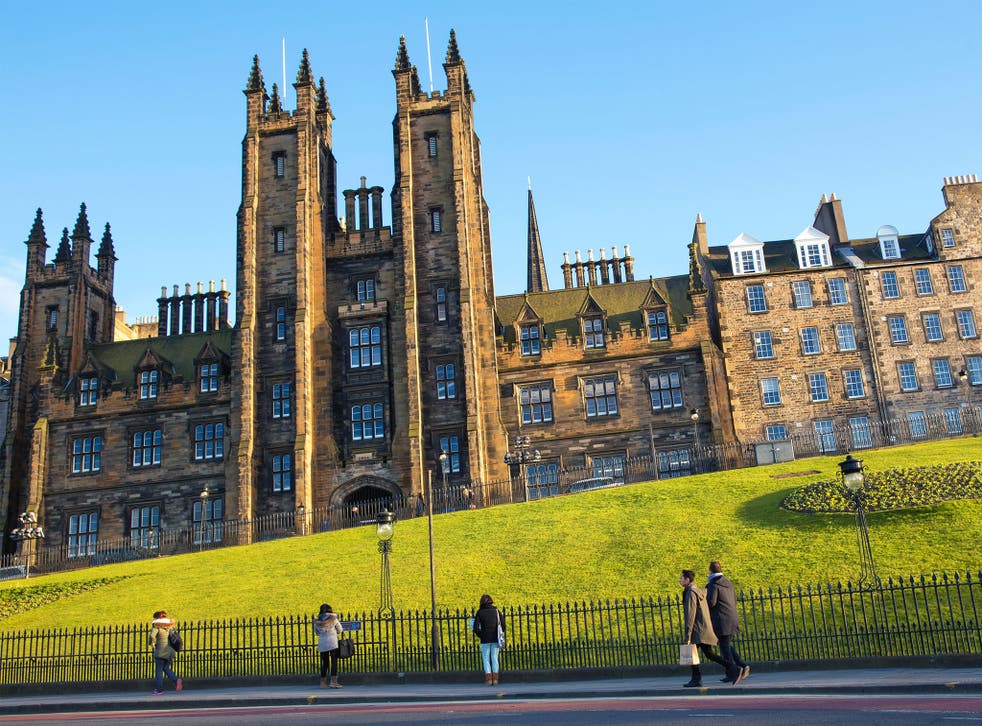 Edinburgh University has come under fire for planning to introduce a new monitoring policy to check where employees are when they are out of the office.
Campus staff are now required to tell university management if they leave their "normal place of work" for half a day or more – a rule that until recently only applied to international staff in accordance with Home Office policy.
Under the new rules, all schools and departments at the university have been asked to put in place "sensible and proportionate arrangements" to monitor staff whether they are on leave, working from home, working on campus or away from the university, Times Higher Education reported.
Anxious staff members told the magazine the new policy - which is effective immediately - would apply even when employees visit different parts of the university campus, for instance a library or colleague's office.
One academic, who did not want to be named, said that under guidelines drawn up by the workplace dispute mediator Acas, "overbearing supervision is classed as bullying".
"Rather than using the oppressive requirements to which the Home Office subjects a handful of valued colleagues to justify comprehensive micromanagement, we should use our position and power to challenge this xenophobia and treat everybody with greater trust," they added.
Teachers' trade union the Educational Institute of Scotland addressed staff apprehensions and criticised the university for their lack of trust.
A spokesperson said: "Clearly, any monitoring of staff in the workplace must be appropriate and sensitive to legitimate concerns of staff relating to potential abuse."
"Employers who place trust in their staff will normally have that trust returned, which helps to foster a positive working environment. By contrast, employers who seek to impose overly restrictive policies on staff can damage good working relations, with serious long-term implications for all concerned."
A spokesperson for University College and Union said the group had "concerns about the way these proposals are being rolled out".
"We're currently consulting with members and seeking advice on how to ensure that any staff monitoring by the university is done in a fair and proportionate manner," he added.
Edinburgh University told its members the policy would come into place across the whole institution since central management had decided it would be inappropriate to apply the reporting policy solely to staff from outside the European Union.
A university spokesperson said: "As a leading global University, we are committed to treating all staff fairly and equally, regardless of their nationality. We are encouraging all our Departments to develop simple and appropriate ways of ensuring that staff share relevant information on a consistent basis."
Register for free to continue reading
Registration is a free and easy way to support our truly independent journalism
By registering, you will also enjoy limited access to Premium articles, exclusive newsletters, commenting, and virtual events with our leading journalists
Already have an account? sign in
Join our new commenting forum
Join thought-provoking conversations, follow other Independent readers and see their replies