A quarter of state schools ask parents to buy their children textbooks
Richard Garner
Saturday 12 April 2014 05:34 Comments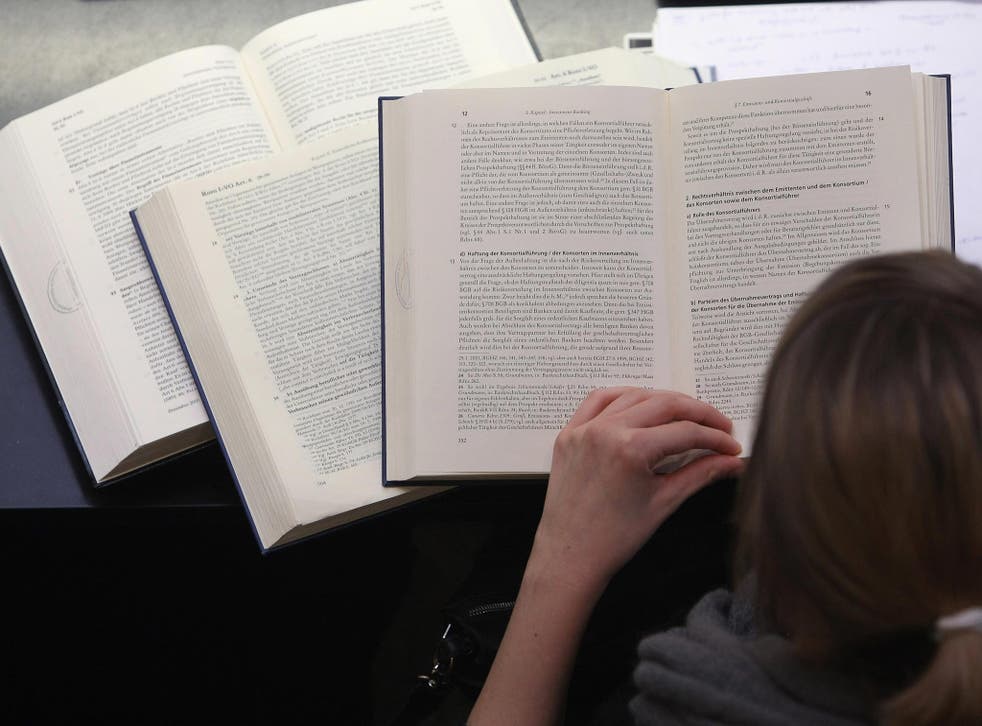 Parents at one in four state schools are being asked to pay for their children's text books and revision materials, according to a report out today.
A survey of 500 teachers in schools throughout England, Wales and Northern Ireland, revealed 26 per cent said their school had asked parents to pay for such essentials.
In addition, nine out of 10 said their schools asked for contributions towards the cost of school trips related to the compulsory curriculum, although most acknowledged their schools would help those who could not afford to pay.
However, 38 per cent said that if a parent was unable to contribute to a trip or event which was not related to the curriculum, their child would be excluded from it making them feel like an outsider.
However, the survey by the Association of Teachers and Lecturers, revealed that a number of schools were being forced to cancel school trips because so few parents could afford them during a time of recession.
"We have cancelled a trip, which was linked to the curriculum, because the contributions meant there was a significant shortfall," said the head of department of a secondary school in Cornwall. "We've also found that in the past four years or so far fewer students come on 'expensive' trips, e.g to a museum in London, where travel costs are high."
One secondary school in Belfast school sent a reminder put to parents who had not paid a so-called voluntary contribution asking why they had not paid. "For parents who simply can't afford them, this was a humiliating situation and added pressure," one of its teachers said.
The survey also revealed that 25 per cent of teachers said their school was asking parents to contribute towards the cost of school stationery (pens, paper etc), while 21 per cent were asked to pay for musical equipment used in lessons.
Dr Mary Bousted, general secretary of the Association of Teachers and Lecturers, said: "With budgets squeezed now, more than ever schools and colleges are having to rely on parents or carers to help pay for resources and activities that support the curriculum.
"Without voluntary contributions from parents and carers many students would miss out on a rich, diverse school experience. However, there is a big problem with hidden poverty where some families feel too embarrassed or proud to ask for help."
A spokesman for the Department for Education said: "If a parent is unwilling or unable to pay, their child must be given an equal chance to take part in school life."
Register for free to continue reading
Registration is a free and easy way to support our truly independent journalism
By registering, you will also enjoy limited access to Premium articles, exclusive newsletters, commenting, and virtual events with our leading journalists
Already have an account? sign in
Join our new commenting forum
Join thought-provoking conversations, follow other Independent readers and see their replies