Aberdeen University students are pushing for Buttons the cat to be voted new rector
'University management do not take our interests seriously', student says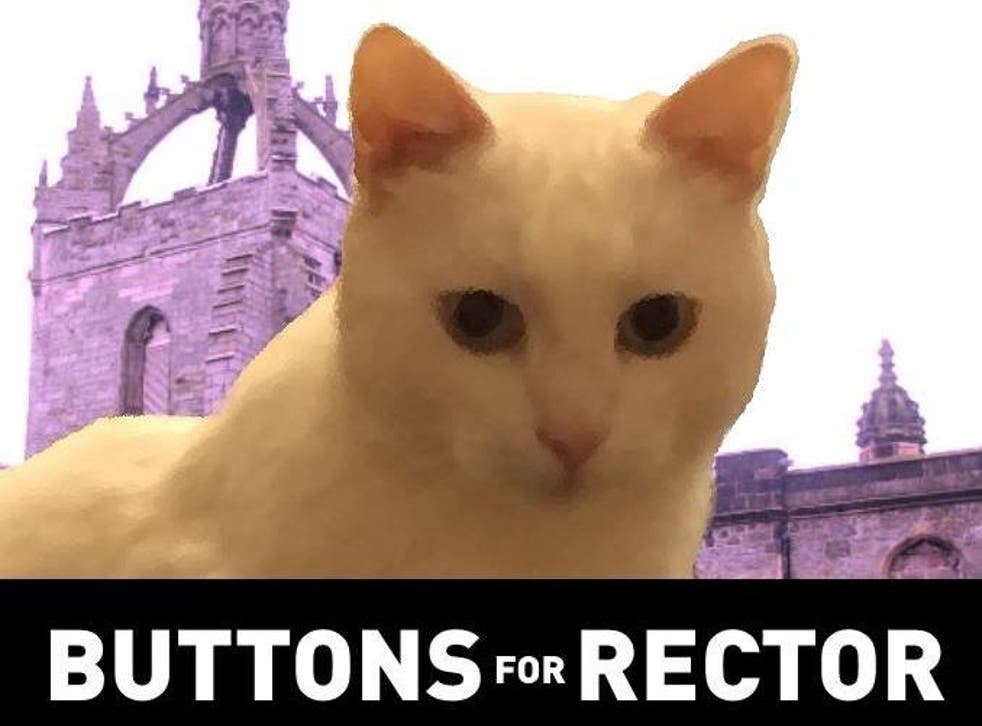 Hundreds of students are fighting for a cat to become the University of Aberdeen's new rector.
Students fed up with university management not representing their interests have nominated Buttons the cat for the position once held by Winston Churchill – arguing for "cats not bureaucrats".
They claim that Buttons is apolitical, fluffy and lives on campus, making him the "ideal candidate".
So far, more than 300 students have signed a petition calling for the popular white cat to be allowed to stand as a candidate for "the sake of student interest, democracy and fluffy feline friendliness".
But the University of Aberdeen has denied Buttons the opportunity to stand as they say he does not meet the requirements to be a charity trustee – which includes chairing governing body meetings.
Alex Kither, a third-year history student behind the campaign, said: "There's been an issue between university management and the student body. Often their interests are not taken seriously."
On his decision to back Buttons, Mr Kither told The Independent: "There are a couple of cats on campus but Buttons lives on campus and everyone knows him because he is incredibly friendly and engages with students. So we felt he was the ideal candidate."
The campaign comes just two months after the university ratified a decision to scrap the rector election over allegations of "dirty tricks" by the campaign for Maggie Chapman.
A re-vote was called for after at least one other candidate wanted the Scottish Greens co-convener, the current rector, removed from the ballot in a row over campaign posters being torn down.
On the campaign, an University of Aberdeen spokesman said: "The role of the rector is to represent and support the students of the University.
"The rector also chairs meetings of the university's governing body and as such is a charity trustee.
"Buttons has clearly caught the attention of our students as a potential candidate for the rector role, but sadly cannot stand for election due to not meeting the requirements of a charity trustee."
Student news in pictures

Show all 34
The students are planning to continue their campaign at the Hustings meeting next week.
"We hope the university sees that the students' interests are in Buttons and not the other candidates," Mr Kither added.
Join our new commenting forum
Join thought-provoking conversations, follow other Independent readers and see their replies