Academy trusts use public money to pay 'unjustifiably' high salaries to bosses, MPs warn
'Too often academy chains are falling short of high standards of governance, accountability and financial management and the Department for Education is too slow to react'
Eleanor Busby
Education Correspondent
Friday 30 March 2018 00:00 Comments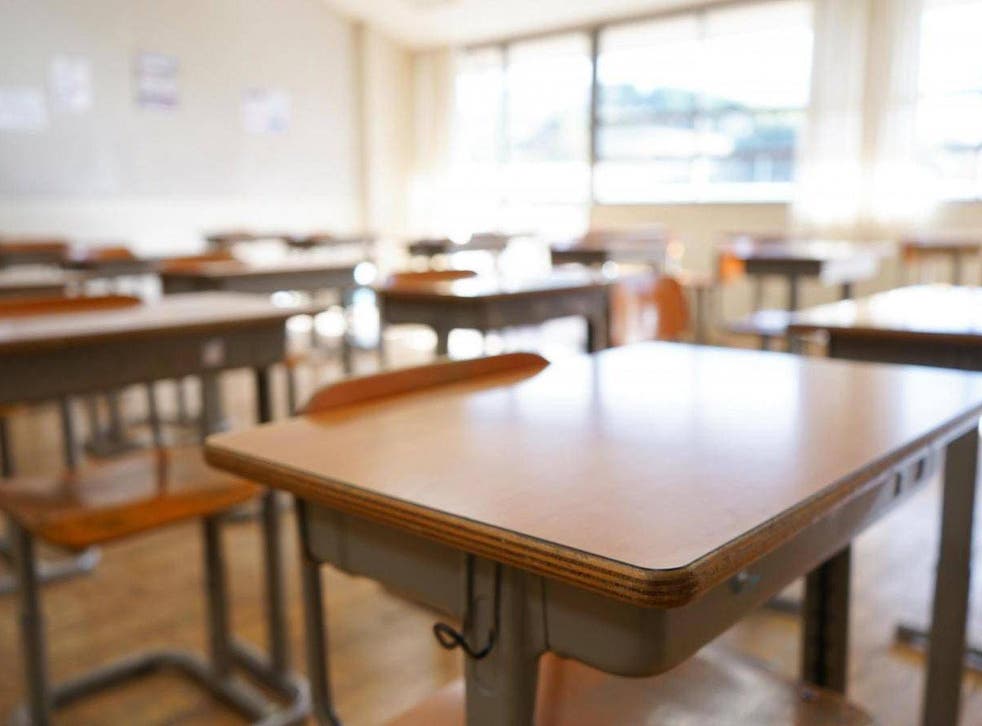 Academy trusts that pay their bosses "unjustifiably" high salaries could spend taxpayers' money better on improving children's education, MPs have said.
Too often academy chains are "falling short" of high standards of governance, accountability and financial management, according to a new Public Accounts Committee report.
MPs said they were concerned about the "disregard for financial probity" that some academy trustees show when they pay public money to the private businesses of directors, trustees or relatives.
It comes after the failed Wakefield City Academies Trust – which is set to hand over all its 21 schools – paid almost £440,000 to companies owned by its chief executive and his daughter in 2016.
The report says that the Department for Education's (DfE) rules on related-party transactions are "not robust enough to prevent abuse" and they often only come to light after whistle-blowing.
And it adds: "Some academy trusts appear to be using public money to pay excessive salaries."
The MPs are concerned that the DfE is unable to say whether trustees being paid more than £150,000 – of which there were 102 in 2015-16 – were responsible for the best performing schools.
Academies – which are state schools that are not under local authority control – can set their own pay.
Earlier this year, Dan Moynihan, chief executive of Harris Federation, became the first academy leader in the country to earn more than £500,000.
The group of MPs argue that there is a risk that high wages will become accepted as the norm if left unchallenged – which will pile even more pressure on already squeezed school budgets.
Last November, the Education and Skills Funding Agency (ESFA) wrote to 29 single academy trusts where a trustee was paid in excess of £150,000, requesting justification.
While all 29 have responded, in two-thirds of cases ESFA is not yet satisfied with the response.
The report calls for the government to do more to challenge academy trusts that are paying excessive salaries and to take action if they cannot be justified as being good value for money.
It adds that the government needs to get a better grip on when academy chains are at risk of financial difficulty – especially with the growing funding pressures on schools.
A total of 165 of trusts were in deficit in August 2016 – but the DfE were not able to tell MPs how many are currently in deficit.
UK news in pictures

Show all 50
Academy trusts are educating increasing numbers of children and handling large amounts of public money, the report notes.
"It is therefore crucial that they show the highest standards of governance, accountability and financial management," it says. "Too often academy trusts are falling short of these standards and the Department for Education is too slow to react."
Meg Hillier, chair of the PAC, said: "If parents, parliament and others are to hold [academies] properly to account, it is vital they have timely access to transparent and detailed information.
"Academies and the trusts that run them must be judged against the standards expected of other schools funded by the taxpayer."
She added: "Excessive trustee salaries deprive the frontline of vital funds and it is alarming that, in two-thirds of cases where government has challenged individual trusts on pay exceeding £150,000, it has not been satisfied by the response."
Hundreds of teachers will come together for the annual teaching union conferences over the Easter break – and the lack of transparency in academy chains is expected to be discussed.
Chris Keates, general secretary of teaching union NASUWT, which is hosting its conference in Birmingham today, said: "It is quite scandalous that government has failed to act and has failed to ensure that the money going into schools is spent properly and transparently.
"The very high salaries that some academy heads and executives are earning is another example of the lack of accountability and is starving funds from the frontline. The government needs to get a grip to ensure a fair and transparent process for how salaries are set."
Mary Bousted, joint general secretary of the National Education Union (NEU), said: "Teachers, parents and pupils, need real and meaningful oversight and democratic accountability, not the fractured and unstable landscape that the academy reforms have delivered."
A Department for Education spokesperson said: "Thanks to the hard work of teachers and government reforms, academic standards in England have consistently risen since 2010, with 1.9 million more pupils in good or outstanding schools – and 450,000 of those pupils now study in a sponsored academy that was typically previously underperforming.
"All academy trusts operate under a strict system of financial accountability and have to publish their audited accounts. To ensure all pupils get the excellent education they deserve we continue to scrutinise the system on an annual basis and take action where necessary, such as recently asking all trusts paying high salaries to justify them."
Register for free to continue reading
Registration is a free and easy way to support our truly independent journalism
By registering, you will also enjoy limited access to Premium articles, exclusive newsletters, commenting, and virtual events with our leading journalists
Already have an account? sign in
Join our new commenting forum
Join thought-provoking conversations, follow other Independent readers and see their replies