A-levels: Exams could be delayed by three weeks next year, according to reports
Ofqual has suggested 'possible short delay' to timetable, Department for Education says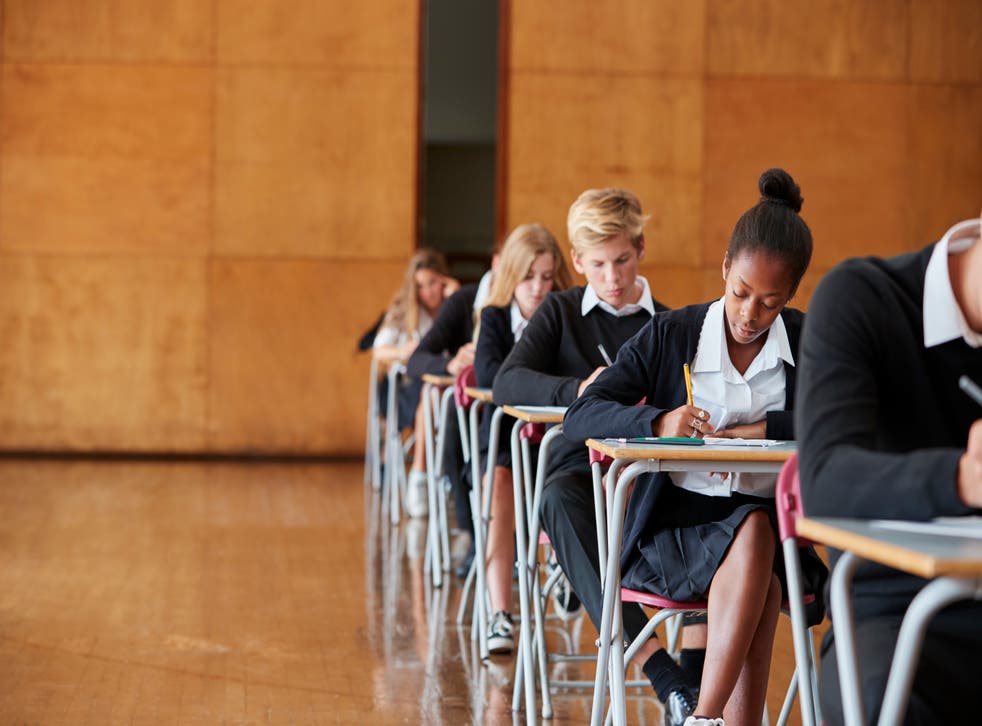 A-level exams could be pushed back by three weeks under new plans.
The education secretary is expected to announce changes next week, according to the  Daily Telegraph.
The newspaper reported Gavin Williamson is set to announce an exam timetable extension until mid-July, after exams were cancelled this year due to coronavirus.
Outcry and protests followed A-level results day in August, after it emerged thousands of teacher-submitted grades had been marked down in a beleaguered moderation process.  
Days later, a government U-turn meant students could take their Centre Assessed Grades – teacher predictions of what pupils would have achieved in exams – if higher than calculated ones.
Mr Williamson said at the start of last month that GCSE and A-level exams could be pushed back next year to fit in more teaching time following this year's disruption.
The return to school last month was the first time all students were allowed back in the classroom since March.
Labour has called for the government to delay GCSE and A-level exams to help pupil's catch up on missed education.
Mr Williamson told the Education Select Committee there will be an announcement in this month over next year's exams.
"We expect exams to take place next year and continue to work with Ofqual and the exam boards on our approach, recognising that students will have experienced considerable disruption to their education in the last academic year," a Department for Education (DfE) spokesperson told The Independent.
"There are a range of measures proposed by Ofqual following a public consultation, including a possible short delay to the exam timetable and subject-specific changes to reduce pressure on teaching time."
The spokesperson said the department is working with school and college stakeholders, Ofqual and exam boards to make sure "exams in 2021 are fair".
Join our new commenting forum
Join thought-provoking conversations, follow other Independent readers and see their replies