A-level results day 2015: Pass rate at record high of 98.1%
Overall, there was relatively little change with exam board officials describing the results as evidence that A-levels 'remain stable'
Richard Garner
Thursday 13 August 2015 10:18 Comments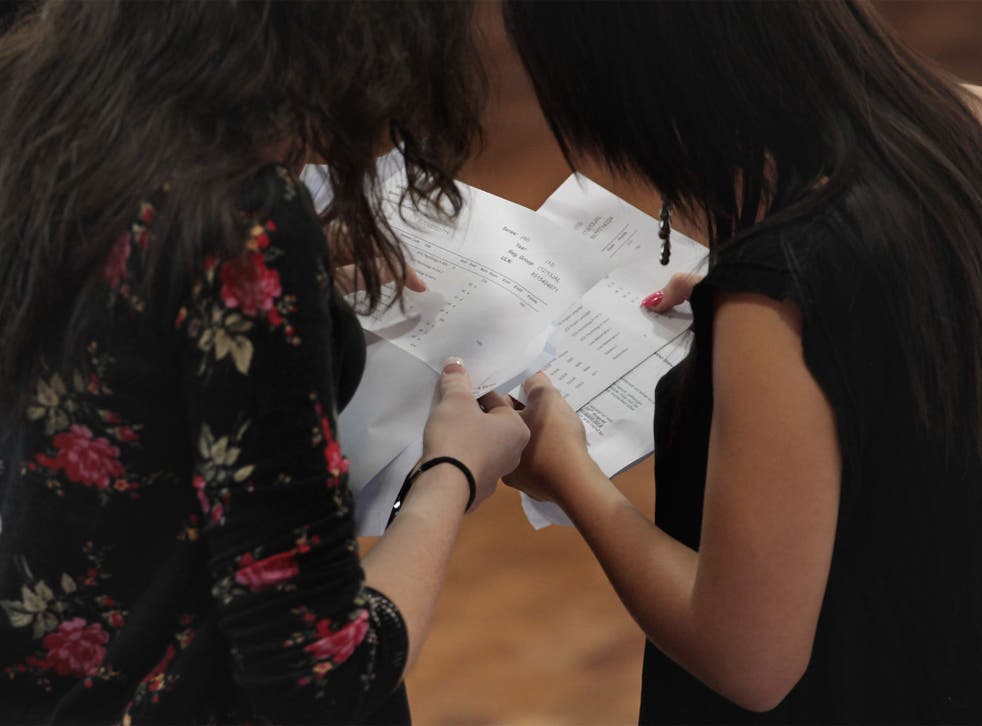 The A-level pass rate has risen – bringing it back to the record level set two years ago.
Figures showed the overall pass rate had risen to 98.1 per cent - up by 0.1 per cent on 2014 which was the first year it has slumped after more than two decades of rises.
More than 250,000 teenagers in England, Wales and Northern Ireland are today receiving their A-level results - ending weeks of agony after taking their exams in June.
Overall, there was relatively little change with exam board officials describing the results as evidence that A-levels "remain stable".
The percentage of students getting A* grades remained the same at 8.2 per cent - although the combined figure for A* and A went down by 0.1 per cent to 25.9 per cent, falling for the fourth year in a row.
The results showed a rise in the number of candidates taking the so-called "facilitating subjects" - likely to help candidates achieve a place at one of the country's most selective universities.
Geography went up by 4,188 (12.7 per cent), history by 3,717 (7.1 per cent) and English literature by 3,393 (4.9 per cent).
Maths, too, showed a slight rise – 4.4 per cent – confirming it as the most popular subject for teenagers for the second year running.
There was disappointment for the sciences, though, with chemistry falling by 1.6 per cent and biology by 1.2 per cent.
There were mixed messages from languages with Spanish becoming the second fastest growing subject – up 14.4 per cent – but German slumping by 4.3 per cent. The fastest growing subject was computing - up 29.1 per cent.
"The overriding message from this year's figures is one of stability," said Michael Turner, director general of the Joint Council for Qualifications, the umbrella body representing exam boards.
Today the spotlight shifts to university admissions with record numbers likely to be admitted following the Government's decision to lift the cap on the number of students each university can admit.
Register for free to continue reading
Registration is a free and easy way to support our truly independent journalism
By registering, you will also enjoy limited access to Premium articles, exclusive newsletters, commenting, and virtual events with our leading journalists
Already have an account? sign in
Join our new commenting forum
Join thought-provoking conversations, follow other Independent readers and see their replies