An unlikely meeting of science and rap as YouTube music video engages young minds
Teachers are transforming lessons by having pupils turn historical showdowns into rap battles
Simon Usborne
Monday 12 August 2013 19:22 Comments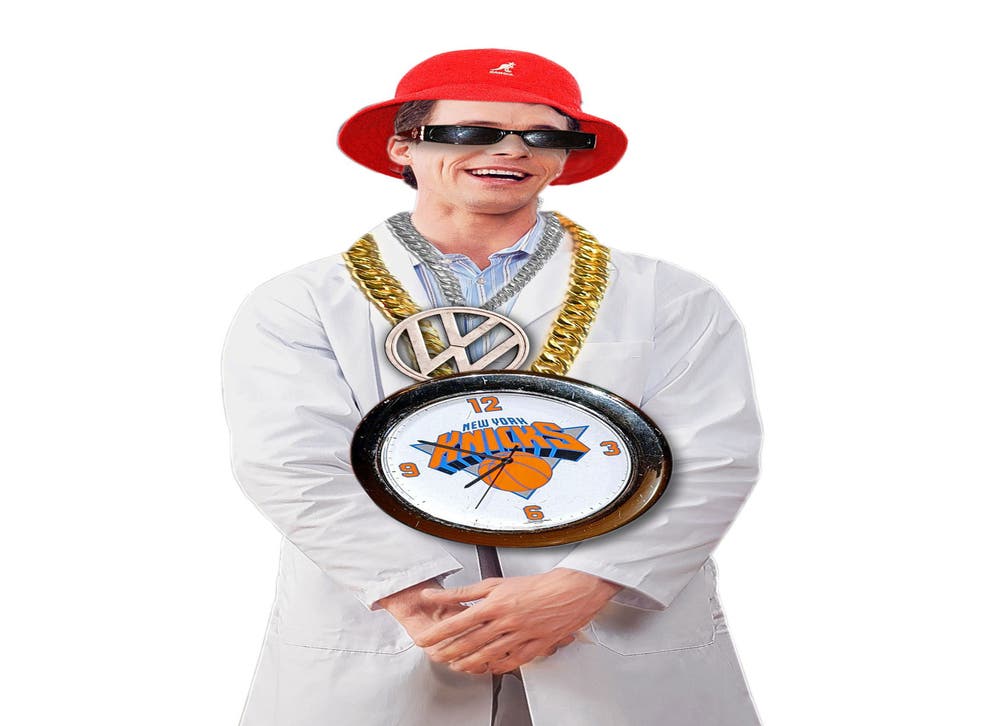 According to two young students from California, "Ain't nobody fresher than Watson and Crick." Or so they rap, in a performance uploaded to YouTube as part of an unlikely meeting of science and lyrics engaging young minds from the east to the west coasts of America.
The music video, by seventh-grade pupils from Oakland, explores the structure of DNA as well as its disputed discovery. The boys play Watson and Crick, the British scientists who drew their double helix in 1953 ("Science is so thrillin', man that feelin', When you go and start revealin', Life's secrets if you're willing... Now we're rich, famous, with Nobel Prizes, Man it's good to be Watson and Crick…)
But then, up pops the boys' classmate, who, to the tune of Gwen Stefani's Hollaback Girl, states the case for Rosalind Franklin, whose X-ray images were a crucial, often forgotten ingredient in the discovery by her male contemporaries.
"It has not escaped my notice that you're a jerk," she raps. "I should have got a Nobel for my work. But then I died so we'll never know. But it's not too late to recognize me though. I'm not a female scientist. I'm a scientist, man!"
Tom McFadden is the young scientist turned teacher behind the historical rap battle, one of dozens he has directed that have earned national interest in a country, like Britain, where student engagement in science is falling. "By bringing music, history, humour and video into science, I'm hoping to get students as fired up about the material as I am," he says on his YouTube channel, which has received thousands of hits.
Across the US, in New York, battles of a different kind involve large audience and judges including Wu-Tang Clan's GZA. "Modern-day rappers – all they talk about is money and all these unnecessary and irrelevant topics," a high school pupil called Victoria Richardson told NPR. She was taking part in a Science Genius B.A.T.T.L.E.S. (Bring Attention to Transforming Teaching, Learning and Engagement in Science) competition, where she took on young rappers from nine different schools.
Christopher Emdin, a professor of education at Columbia University's Teacher's College, created the programme. "It's about harvesting the power of urban youth culture," he said. "Once they are able to incorporate the arts and their culture into the science content, they take it and they run with it."
Despite perhaps the greater potential for cringe-making, science raps have engaged British children, too. Jon Chase is a London-based science communicator and rapper who was commissioned in 2008 to create a rap about astrobiology for Nasa. He has also performed at The Science Museum, The Royal Society, The Royal Institution and has lent his lyrics to children's TV shows about science. His Nasa lyrics included: "We've been on Earth for many years and we are still producing answers; As time passes, collective knowledge advances."
Register for free to continue reading
Registration is a free and easy way to support our truly independent journalism
By registering, you will also enjoy limited access to Premium articles, exclusive newsletters, commenting, and virtual events with our leading journalists
Already have an account? sign in
Join our new commenting forum
Join thought-provoking conversations, follow other Independent readers and see their replies