Private school pupils to take 'empathy lessons'
Head of £20,400 a year school condemns 'devastating effect' of social media on society, while psychotherapists blame 'loneliness epidemic' on economic causes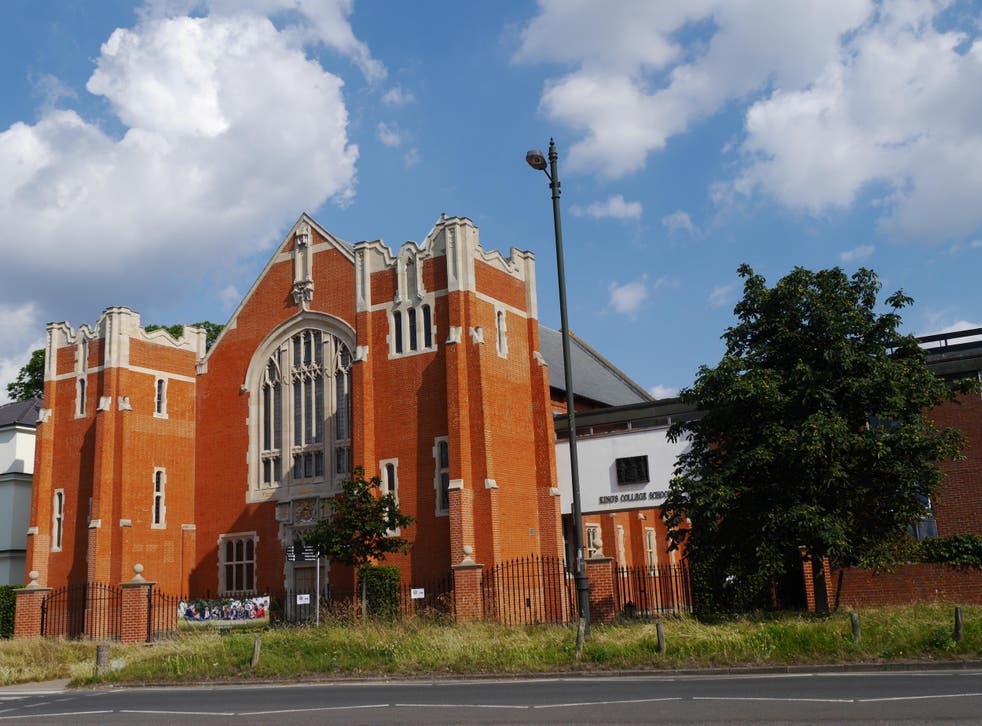 The head teacher of one of Britain's top private schools has said he fears young people are increasingly starved of empathy, and is introducing 'empathy lessons' to combat the negative influence of technology.
Andrew Halls, head of King's College School, Wimbledon, places a particular focus on "the the 21st century fixation with... virtual reality", as well as "the constant emphasis on self-empowerment" and factors including divorce, reduced outdoor play and increased day-care.
Experts in children's mental health point to neoliberal ideology and the ongoing economic crisis to explain a rising sense of isolation among young people, while Mr Halls himself has previously blamed the private school environment for producing "bullish and charmless" individuals.
Theresa May dodges question on 'theft' of child mental health funding
Senior pupils at the exclusive south London school pay £20,400 a year in tuition fees, and it often appears in the top 10 nationwide for A-Level and International Baccalaureate results. One in three sixth-formers go on to Oxbridge.
But in a blog posted on the school's website, Mr Halls expresses fears his pupils will leave into a society "where the essence of what it is to live in a community, to understand and relate to each other, is in danger of running dry."
"The 21st century fixation with the virtual reality of the screen is having a devastating effect on a fundamental human quality: empathy." he writes.
He identifies a number of causes of this "singularly solipsistic and egocentric world", expressing especial concern over the impact of technology, from internet trolling to violent video games.
"The vast majority of young people are compassionate and giving," Mr Halls writes, "often setting standards that put older generations to shame, but others have been strongly affected by the culture we have created around them: an increasingly hard-headed world in which the central human quality of empathy is struggling to survive...
"we have work to do as parents and educators if we are to help our young people to look beyond the bubble of their own little world, to believe in the importance and dignity of every life, however different from their own it might be."
As such, year 7 pupils at King's will now have 'loving classroom' empathy lessons to prepare them for life in a world lacking empathy.
Mental Health Awareness: Facts and figures

Show all 10
Writing for The Independent, however, clinical psychologist and psychotherapist Dr Jay Watts has argued that neoliberal society is to blame for mental health problems and isolation among young people.
She said: "From birth, we are surrounded by ideals of successful personhood and the good life which we internalise. Our self-respect is thus indexed to how we are seen from outside. Social media is but a symptom of the root cause."
Mr Halls cites a survey by Relate, showing that "that young people aged 16-24 were lonely most or all of the time – three times more than the number of over-65s who feel the same way."
While he suggests technology, "protective" parenting and childhoods spent in government-day care are responsible, clinical psychologist and academic Steve Melluish has traced the so-called "loneliness epidemic" to a hyper-competitive society.
Report on mental health care
Other solutions Mr Halls proposes include more books, more creative play and greater access to extracurricular activities. "In all these ways, schools can help to redress the empathy deficit," he writes.
But he also notes "many state schools" will find "funding makes [it] difficult" for their pupils to enjoy "everything that develops us as empathetic human beings".
Pupils at a school like King's are subsequently less likely to suffer psychological isolation than their working-class peers. who are disproportionately affected by the mental health crisis among British children.
In one study of the crisis, academics from the University of East London write that young people from "lower income families... struggle to cope with the socioeconomic realities of "Austerity Britain", whilst services that historically might have provided support... have been eroded by health sector cuts."
Mr Halls has previously acknowledged that private schooling contributes to this disparity, saying in 2014: "Some independent school children can asphyxiate the society they move in because their confidence is so bullish and charmless."
Alongside the "empathy lessons", the school will play host to an autumn conference of head teachers addressing the same concerns.
Update. An earlier version of this article suggested that Mr Halls' comments about young people's need for empathy lessons was in the context of a critique of his own pupils, or of privately-schooled children more broadly. In fact, his remarks related to broader concerns about the impact of modern technology on society, and the knock-on consequences for young people of all backgrounds. We are glad to clarify matters. 13/3/17
Register for free to continue reading
Registration is a free and easy way to support our truly independent journalism
By registering, you will also enjoy limited access to Premium articles, exclusive newsletters, commenting, and virtual events with our leading journalists
Already have an account? sign in
Register for free to continue reading
Registration is a free and easy way to support our truly independent journalism
By registering, you will also enjoy limited access to Premium articles, exclusive newsletters, commenting, and virtual events with our leading journalists
Already have an account? sign in
Join our new commenting forum
Join thought-provoking conversations, follow other Independent readers and see their replies