Boy with autism left with no school to go to for 12 months
'It's outrageous that any family should have to spend time and energy having to go this far'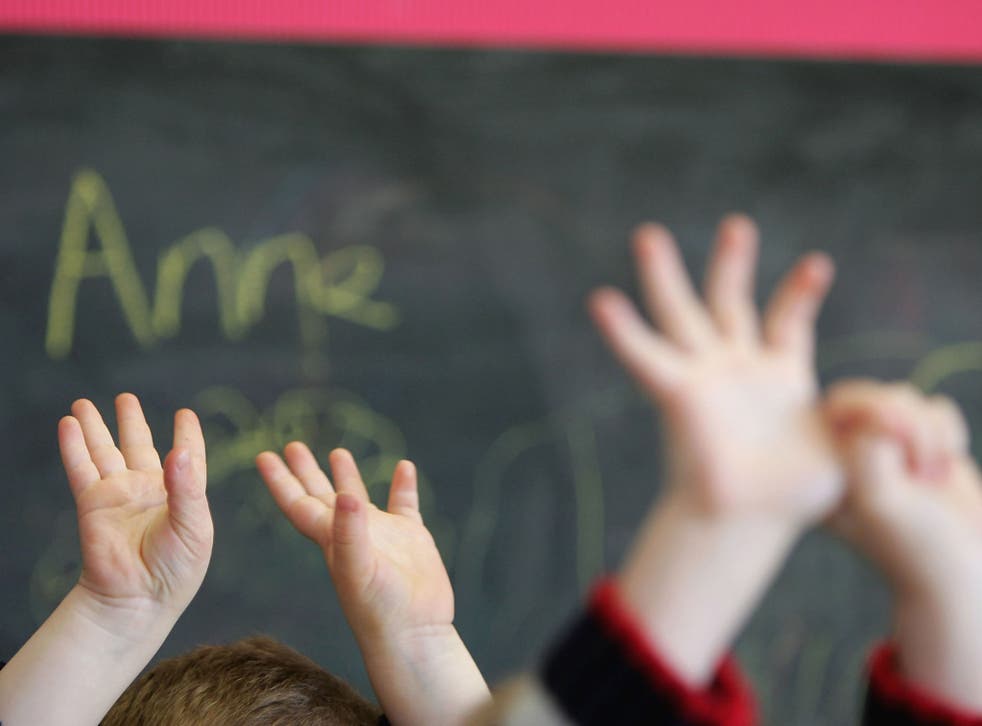 A child with autism was left without a school place for 12 months following poor communication within a council, an investigation has found.
The boy, who was excluded from his primary school because of behavioural problems, was denied full-time education and support because council departments did not communicate with each other.
A Local Government and Social Care Ombudsman (LGO) report has concluded that Cornwall Council was "delivering a fragmented service to the detriment of [the boy's] needs".
The council, which has apologised to the family for "falling short" of standards, will pay them £2,500 to recognise the injustice caused as a result of missed education, distress and trouble caused.
A further £1,000 will be paid to the parents to "fund additional activities" for the boy's needs.
UK news in pictures

Show all 51
Despite requests from his family and experts, it took a year for an Education, Health and Care (EHC) plan to be completed because information was not shared.
When the plan was finally issued, it set out a significant amount of help was needed to allow the boy to receive an education and to manage his emotions and behaviour.
Michael King, from the LGO, said the case highlights the importance of council departments "working together, communicating properly and sharing information" to provide support quickly.
He said: "The council also applied too high a threshold for deciding whether or not to assess the boy for an EHC Plan. The threshold for deciding an assessment is low – a council only needs to be satisfied a child may have special educational needs and may require provision.
"In this case there was ample evidence the boy met this. These recommendations aim to stop other children having to wait so long to receive the support they need."
It comes after National Education Union (NEU) warned last year that thousands of children with special educational needs and disabilities (SEND) do not have school places amid a "crisis" in education funding.
Official figures show the number of youngsters with special educational needs, plans or statements awaiting school places more than doubled in just one year – from 1,710 in 2016 to 4,050 in 2017.
Tim Nicholls, head of policy at the National Autistic Society, said autistic children are often not in school because they do not get the support they need to learn and thrive at school.
"We hear awful stories of children on the autism spectrum who spend months, even years, out of education because of this," he told The Independent.
Mr Nicholls added: "Local councils need to make sure they understand the needs of the children in their area and have the right range of school places locally to meet them.
"No autistic child should be left without a suitable school option due to a lack of availability. Too many local councils don't do this well enough."
Tania Tirraoro, the chief executive of Special Needs Jungle, a parent-led support group, said she has seen a rise in the number of families taking their local authorities to the LGO over SEND failings.
She told The Independent: "It's usually after a lengthy complaints procedure with the council that has failed to resolve a situation adequately.
"It's outrageous that any family should have to spend time and energy having to go this far to get redress and a suitable solution for a vulnerable, disabled child."
Ms Tirraoro believes the numbers will rise further as parents increasingly see it as their only route.
Paul Whiteman, general secretary of school leaders' union NAHT, said a lack of funding to schools to meet the needs of children with special educational needs (SEN) is causing more problems.
Support free-thinking journalism and attend Independent events
He said: "Schools are finding themselves unable to fully meet the needs of children with SEN, as hard as they try, and more and more children are having to leave mainstream schools.
"They are then faced with sometimes very long waits for special school places to be available."
In a statement, Cornwall Council said: "The support provided by the council to his family and the communication between the different teams within the council in this case fell short of the standards we expect. We have apologised to his family for these failings."
The council is implementing all the actions recommended to prevent other children having to wait so long for the support they need.
Join our new commenting forum
Join thought-provoking conversations, follow other Independent readers and see their replies