Basildon becomes the model for educational excellence as scheme turns around town's schools
In two years, all the schools there rated 'inadequate' by Ofsted have been upgraded to 'good' or 'outstanding' - and other counties are taking notice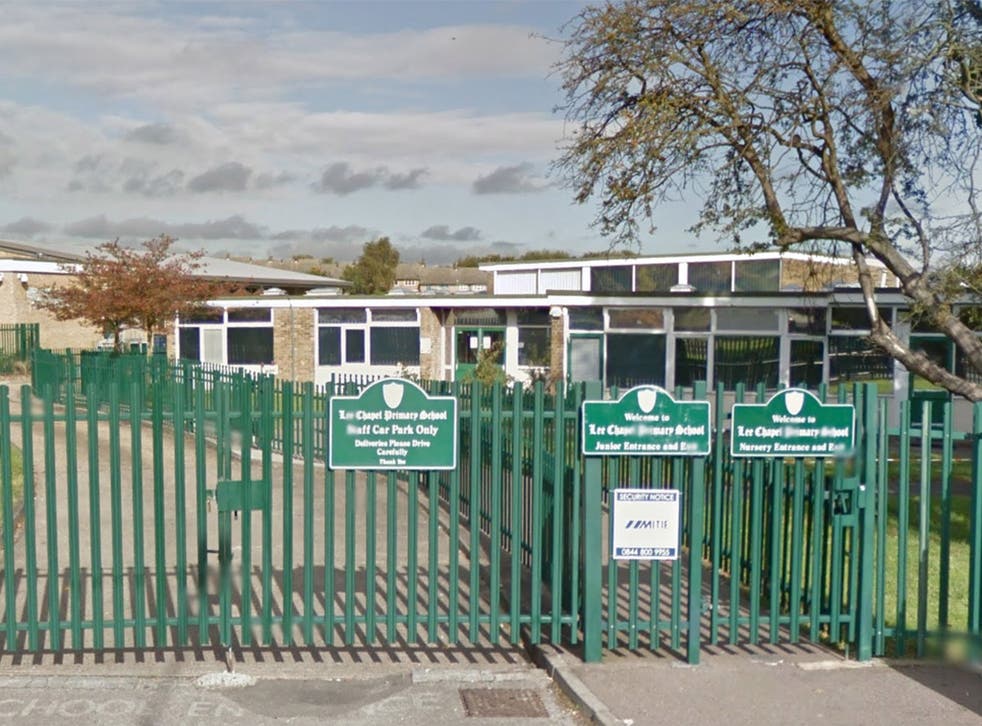 A town's primary schools have undergone a remarkable transformation after burying the hatchet between local authority-run schools and academies to work together to improve standards.
Just two years ago Basildon in Essex had seven schools rated as "inadequate" by education standards watchdog Ofsted. Now they have none.
A further 14 were listed as "requires improvement" but this has been whittled down to nine with the expectation it will be reduced to three by this summer. By next year heads in the town are confident all their schools will be rated "good" or "outstanding".
Now the pioneering model adopted by Basildon could be spread to the rest of the country. Already there are plans to extend the scheme in Essex to Harlow and Tendring and the prospect of extending the blueprint to secondary schools is also being considered. Schools in Hertfordshire are adopting a similar model.
Former chief schools inspector Sir Mike Tomlinson, who has been brought in to chair the newly established Basildon Excellence Panel, also believes it could provide an answer in Birmingham in the wake of the Trojan Horse affair - which saw hardline Islamists plotting to take over the running of around 20 of the city's schools.
He has been appointed by Education Secretary Nicky Morgan to come up with a blueprint as to how they would operate in the future and today the city council announced its backing for a similar model, under which headteachers would be put in charge of school improvement.
The essence of the Basildon scheme's success is co-operation between all the town's 35 primary schools - 32 local authority maintained and three academies.
For instance, Sue Jackson is head of Lee Chapel primary school, rated "outstanding" by Ofsted and designated as a teaching school - is currently taking on about 30 trainees. However, instead of keeping the cream of the crop for her own school, they will be spread around the town's schools.
"They have to undertake to work in Basildon," she said, "but they really don't want to leave. They will be our outstanding leaders of the future." She hopes to expand the number of trainees to 45 or 50 in the near future.
The school has also made a point of attracting men into the town's secondary schools - its recruits are split 50/50 between the sexes unlike the profession where females dominate. "Some of the schools - particularly those struggling - had no men at all," Mrs Jackson added. "It meant that pupils could go into secondary school having had no male role models as teachers for seven years and I believe we should be representative of the demography of the local area."
Claire Kershaw, head of school improvement at Essex County Council, summed up the local education authority's stance on the setting up of the panel: "Giving support to all schools is a political statement we've signed up to. Not all authorities have.
"We want every school to be a good school by 2018 and that is what we are aiming for."
Take the Phoenix school, a 500-pupil primary near the centre of the town. It was rated as "good with outstanding features" when Kerry Jones took over as headteacher last September although some quibbled with the rating.
The school was still failing to meet its floor target - the basic minimum of 65 per cent of its pupils reaching the required standard in reading, writing and arithmetic national curriculum tests for 11-year-olds. As a result, the school has been given extra help from its neighbours to focus on literacy and numeracy and is confidently expected to reach and pass the target this summer.
"It will be a champagne moment for everyone," said Mrs Jackson who has been acting as a mentor - as an experienced head - to Kerry Jones since she took up her post.
That, according to Sir Mike, is the beauty of the model. The schools all celebrate each other's successes.
"It is changing the dynamic," he said. "If there's one thing that drives me, it's this. As a kid, I went to primary and secondary schools where there were teachers who thought 'this kid might be capable of doing something'.
"With this, there is a good chance that every kid in the town will have that opportunity."
Mrs Jackson added: "It's no longer these are my children - it's these are our children."
For instance Sean Tobin, head of Merrylands school - a school which already has an "outstanding" rating, has taken over responsibility for turning around a struggling school nearby, The Willows.
"The Willows was in a vulnerable position," he said. "The headteacher resigned - and they weren't able to have a new headteacher start in September.
"It had had two inspections saying it 'requires improvement'. It couldn't get 'RI' again (it would be failed) - it has to be a good school."
No longer then is it the case that a struggling primary school in the town will be on its own to tackle any shortcomings as has been the case in the past. Help is provided in proportion to each school's needs - those struggling the hardest will get the most help with examples of good practice from their neighbours to draw on.
This is what has convinced Sir Mike the formula could be successful elsewhere - particularly in Birmingham. It would not work on a city-wide basis, he concedes. The authority is just too big.
However, if similar partnerships were set up on a Parliamentary constituency by Parliamentary constituency basis - with 10 throughout the city, it would mean heads had someone to turn to immediately if problems like the Trojan Horse affair cropped up again. They could then be nipped in the bud.
Key factors in Basildon's success
* All schools receive help in proportion to their need - successful schools will step in and help out immediately a neighbour is struggling or a problem is identified.
* All schools are signed up for the town's excellence panel - both academies and local authority maintained schools.
* The town's teaching school, Lee Chapel, sees it role as training new recruits for every primary school in the town - not just for itself.
* Successful heads act as mentors to newly-appointed ones - as in the case of Kerry Jones, head of Phoenix primary school whose national curriculum test results are currently below the Government's minimum target for primary schools. She is mentored by Sue Jackson, of Lee Chapel.
Richard Garner
Register for free to continue reading
Registration is a free and easy way to support our truly independent journalism
By registering, you will also enjoy limited access to Premium articles, exclusive newsletters, commenting, and virtual events with our leading journalists
Already have an account? sign in
Register for free to continue reading
Registration is a free and easy way to support our truly independent journalism
By registering, you will also enjoy limited access to Premium articles, exclusive newsletters, commenting, and virtual events with our leading journalists
Already have an account? sign in
Join our new commenting forum
Join thought-provoking conversations, follow other Independent readers and see their replies