Ucas admits failures after new data reveals black students more likely to have university applications investigated
'We risk prospective black students losing all confidence in what is supposed to be a fair and equitable application process'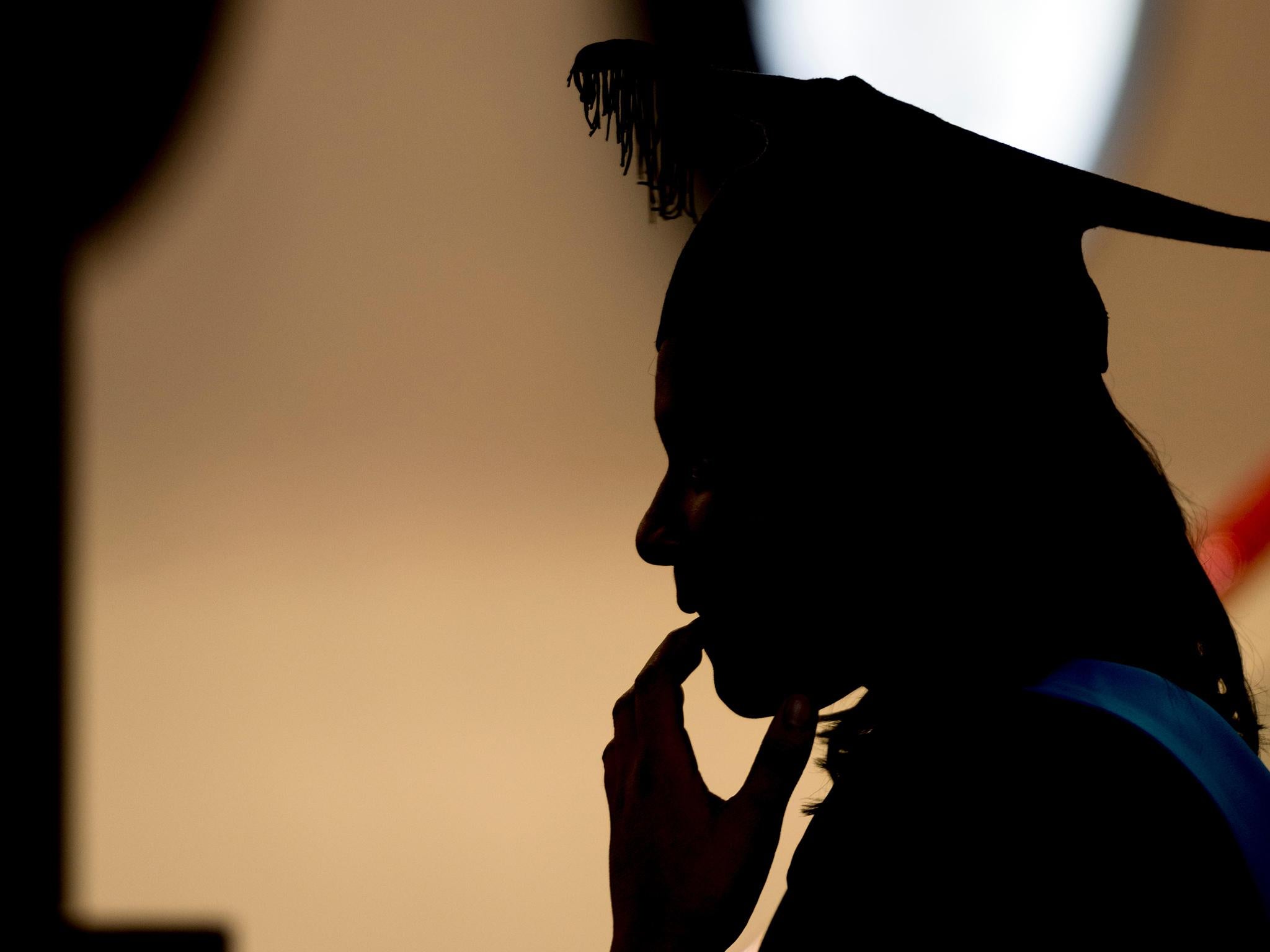 Ucas has admitted it has more work to do after new data reveals that black students are 22 times more likely to have their university applications investigated than their white counterparts.
The latest figures come after The Independent first highlighted the issue, leading to accusations of "racial profiling" of applicants.
More than half (52 per cent) of the UK applications flagged by Ucas' verification service between 2013 and 2017 were from black students – despite black applicants making up around 9 per cent of all university applicants, according to new data released today.
Ucas, which has published historical data, said it was unclear why more black applicants are investigated – but they admitted more can be done to ensure the process is "robust".
The data, which covers five years, shows that a total of 2,675 black British applicants to undergraduate courses were flagged up as a concern, compared to 995 white British applicants.
The latest official figures from Ucas show there were 260,550 black applicants, meaning that one in every 97 applications was investigated between 2013 and 2017.
During the same period, there were 2,127,965 white British applicants, meaning just one in every 2,139 applications triggered further interrogation.
Ucas had previously insisted that ethnicity was not taken into account during the screening of applications – however today's report states that individuals who may be aware of an applicant's ethnicity can contact Ucas and raise their concerns about an application.
The verification team can be contacted by individuals from schools, employers, banks and the police, the new report says.
The admissions service said that its fraud detection software – which is used to screen applications – uses historical data as a reference, and this could potentially play a part in the differences.
Ucas had made enhancements to its fraud detection service to reduce the risk of "false positives" and it has said it will reach out to organisations that represent ethnic minority groups.
The findings come amid increasing debate about the number of black students going into higher education. Last week, Oxford University admitted it needed to do more to improve student diversity after more than a third of its colleges admitted three or fewer black applicants over three years.
Labour MP David Lammy accused the prestigious institution of being "a bastion of white middle-class southern privilege" after the figures came to light.
On the latest figures from, Mr Lammy, the former Labour higher education minister, said: "It is simply not good enough for Ucas to say that they do not know why black applicants are so much more likely to be flagged up by Ucas admissions systems.
"Ucas need to explain why over half of all flagged applicants are black, despite black students accounting for just one in ten applications.
"Why are one in every hundred black applicants flagged compared to one in every two thousand white applicants? Ucas needs to be able to explain this huge disproportionality and satisfy students from ethnic minorities that their applications will be looked upon fairly."
Ilyas Nagdee, black students' officer for the NUS, said: "While it is encouraging to see Ucas being transparent about the university application process and particularly its verification service it must take immediate steps to implement the actions it is promising.
"Currently they are unsure why a disproportionate number of black applicants are being flagged and until this is properly addressed and investigated we risk prospective black students losing all confidence in what is supposed to be a fair and equitable application process."
Student news in pictures
Show all 34
He added: "We hope Ucas will undertake the programme of work they set out today immediately and with great attention to detail. All students must be able to have faith in the application process.
"Black students are let down and failed by the higher education system in a number of other ways during their time in study. Ucas must ensure that they are not put off or dissuaded from applying due to unconscious bias."
Clare Marchant, chief executive of Ucas, said: "Ucas uses industry standard software to screen applications for fraud on behalf of universities and genuine applicants.
"This analysis gives us confidence we are only cancelling applications where there's clear evidence of fraud or missing information."
She added: "However, there is more work for us to do to ensure that flagging is as robust as it can be across all areas of the verification service.
"We've already made enhancements to our fraud detection service, introduced an additional review of applications prior to cancellation, and ensured all staff involved in verification activities have had up-to-date unconscious bias training.
"We have set out a programme of work to further review verification processes in collaboration with universities and colleges, and we will be inviting organisations that represent Black, Asian, and minority ethnic groups to work with us to help us take a thorough look at key areas of our business, to improve the experience for all applicants."
Join our commenting forum
Join thought-provoking conversations, follow other Independent readers and see their replies