Bright, poor students are being let down in academy chain schools, suggests study
While academy schools produced good results for disadvantaged pupils overall, only a handful were shown to nurture the talents of bright, poorer pupils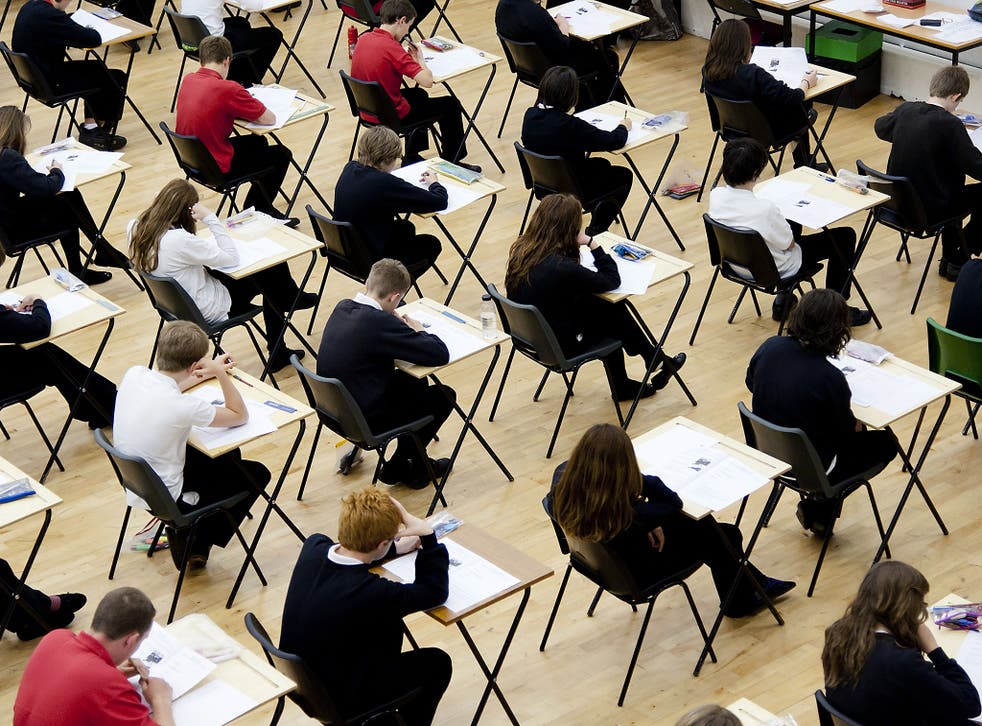 Bright pupils from socially disadvantaged backgrounds are being failed by schools in multi-academy chains, a new study has suggested. Disadvantaged pupils who have fallen behind at primary schools make more progress by the time they reach their GCSEs in sponsored academies-chain schools than in other state schools, according to analysis published by the Sutton Trust.
High scoring pupils who were in the top fifth of their year group academically at the end of primary school were found to make less progress once they moved up to secondary academies, however.
Analysing the performance of children entitled to the pupil premium – set aside for those from poorer backgrounds – researchers found that, on average, academy chains do better for their disadvantaged pupils with low prior attainment.
Pupils who did not come from affluent backgrounds but had done well in school up to a point may be left behind, therefore, once they got to high school and did not receive the extra support that their lower attaining peers might have. In 26 chains out of the 48 analysed, disadvantaged pupils with lower grades at the end of primary school made more progress than in state-funded secondary schools generally. But there were only eight chains where poorer pupils in the top 20 per cent at the end of primary school made more progress than the national average.
On all measures the researchers looked at, outcomes for disadvantaged pupils vary significantly across different academy chains. The Sutton Trust has called on the Government to create a fund to support successful initiatives for high attainers from disadvantaged backgrounds, and to focus on supporting disadvantaged pupils of all attainment levels through the pupil premium.
Suggestions include creating a taskforce to act as mentors to those sponsors struggling to realise their potential, and commissioning robust research that analyses the factors behind a chain's success in providing transformational outcomes for disadvantaged pupils.
UK news in pictures

Show all 50
Sir Peter Lampl, Chairman of the Sutton Trust and of the Education Endowment Foundation, said: "As our research shows, more than half of academy chains are doing a great job for their disadvantaged pupils.
"However the problem is there are only eight chains out of 48 where poorer pupils who are in the top 20 per cent at the end of primary school make more progress than those in state schools. So many high attaining pupils are failing to fulfil their early academic potential in these schools.
"The Sutton Trust has long been advocating that high attaining students in academies should have the support and guidance they need to thrive. The Government should create a fund to enable these students to succeed."
Professor Becky Francis, Director of the UCL-Institute of Education, said it was "heartening" to see a majority of academy chains were successfully supporting pupils who had not necessary excelled in primary school – something she said schools in England have often struggled to achieve.
"However," she said, "they need to extend this to ensure they are supporting the progress of all their disadvantaged pupils. As well as the importance of this for life chances and social mobility, this will be necessary to drive up attainment in sponsored academy chains, which is still problematic for many.
"Indeed, the finding that a fifth of the chains in our sample are performing well below average and not improving is a cause for strong concern. These chains need support to improve. We need urgently to find ways to learn from the successful chains, to ensure that the sponsor academies programme delivers its promise for young people."
A Department for Education spokesperson said: "We want every child to have access to a good school place – one that gives them the knowledge, skills and support for success in the future.
"The attainment gap between disadvantaged children and their peers is narrowing but we know there is more to do, which is why we are taking a range of actions including investing £2.5 billion through the pupil premium to support disadvantaged pupils and our Opportunity Areas programme to raise standards in 12 areas across the country."
Register for free to continue reading
Registration is a free and easy way to support our truly independent journalism
By registering, you will also enjoy limited access to Premium articles, exclusive newsletters, commenting, and virtual events with our leading journalists
Already have an account? sign in
Register for free to continue reading
Registration is a free and easy way to support our truly independent journalism
By registering, you will also enjoy limited access to Premium articles, exclusive newsletters, commenting, and virtual events with our leading journalists
Already have an account? sign in
Join our new commenting forum
Join thought-provoking conversations, follow other Independent readers and see their replies