Government open to new GCSE in British Sign Language following campaign
'This is a fantastic step in the right direction. The government has listened carefully to the powerful, passionate case made by deaf children'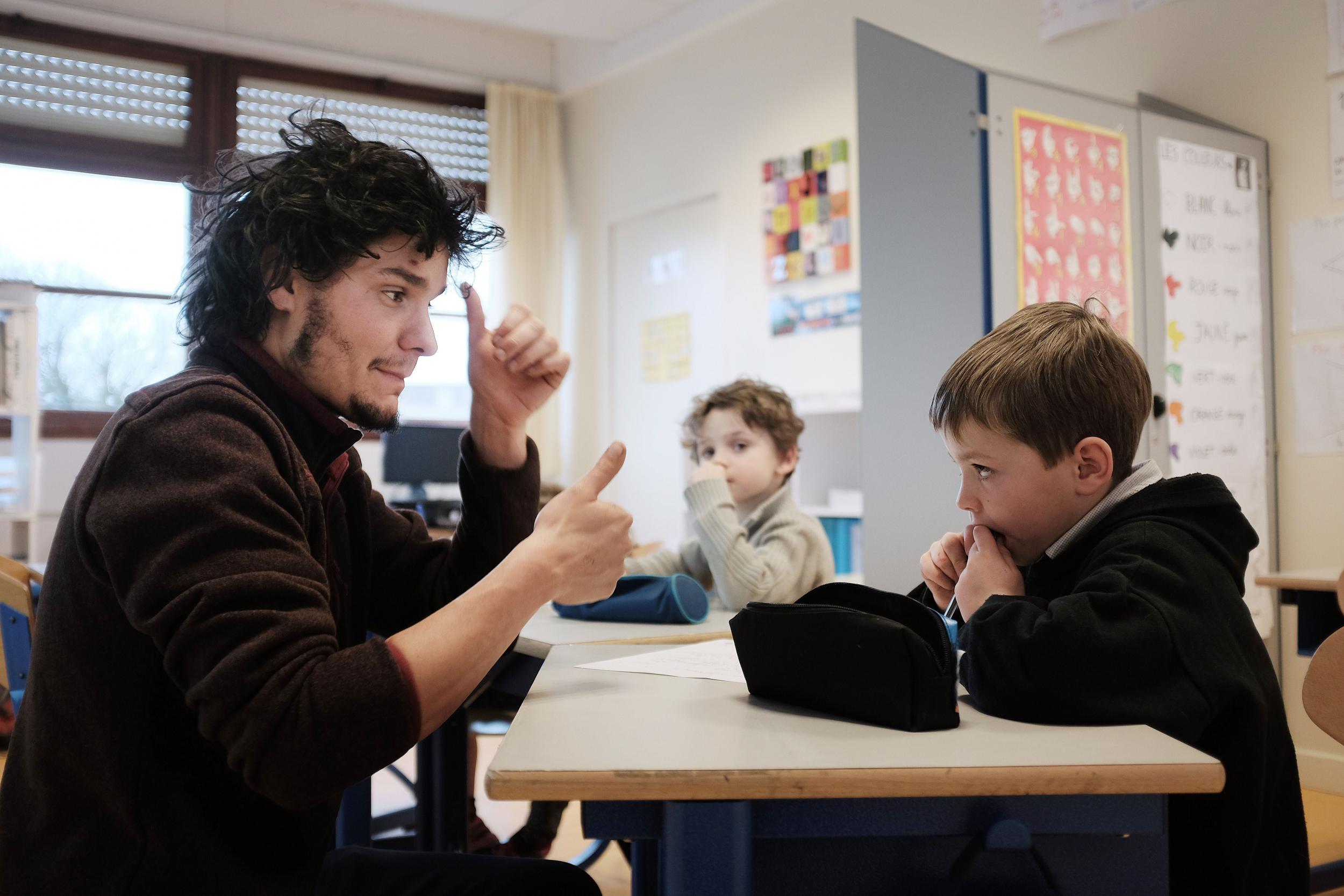 The government is "open to considering" a new GCSE in British Sign Language following a campaign.
The National Deaf Children's Society has hailed the policy change as "a fantastic step in the right direction" after 35,000 people signed a petition calling for the subject to be taught in schools.
Schools minister Nick Gibb originally said there were no plans to introduce a new qualification in secondary school as he argued "not everything that is taught in schools needs to be a GCSE".
During a debate in the commons earlier this year, Mr Gibb warned MPs that a "huge number of steps" would have to be gone through to get a GCSE approved.
But now the minister has said that the government is willing to consider new proposals from exam bodies interested in developing the qualification in the future.
In a written answer to MP Peter Aldous, Mr Gibb said: "There are no plans to introduce any new GCSEs in this parliament, to allow schools a period of stability following the recent reforms.
"However, the government is open to considering a proposal for a British Sign Language (BSL) GCSE for possible introduction in the longer term.
"We have indicated this to Signature, the awarding organisation proposing to develop a GCSE in BSL, and the National Deaf Children's Society."
The call for British Sign Language to be taught in schools was debated in the Commons in March after a petition calling for it to be included in the curriculum was signed by 35,200 people.
It came after a survey by the National Deaf Children's Society (NDCS) last year revealed that almost all young people believed British Sign Language should be offered as a GCSE.
On the government's move, Susan Daniels, the chief executive of the NDCS, said: "This is a fantastic step in the right direction.The government has listened carefully to the powerful, passionate case made by deaf children, young people and their parents.
"For so many deaf children, the ability to learn their first language at school is an essential move towards genuine equality."
She added: "While we recognise how important today's announcement is, we must be under no illusion that this will be a quick and easy process.
"Exam bodies like Signature must now work with the Department for Education and with Ofqual to trial, test and refine a new GCSE in British Sign Language.
"On top of this, we must not forget that for deaf children, this is just one of the challenges that so many of them face in their day to day lives."
Earlier this month, the charity warned that millions of pounds of support for deaf children are being lost, leaving services at breaking point.
One in three councils is making cuts, according to the NDCS, which accused the government of "woeful complacency".
Join our commenting forum
Join thought-provoking conversations, follow other Independent readers and see their replies