British values teaching plans are too narrow, says Church
Values teaching "could be seen as an assessment of whether somebody is 'safe' or 'loyal'"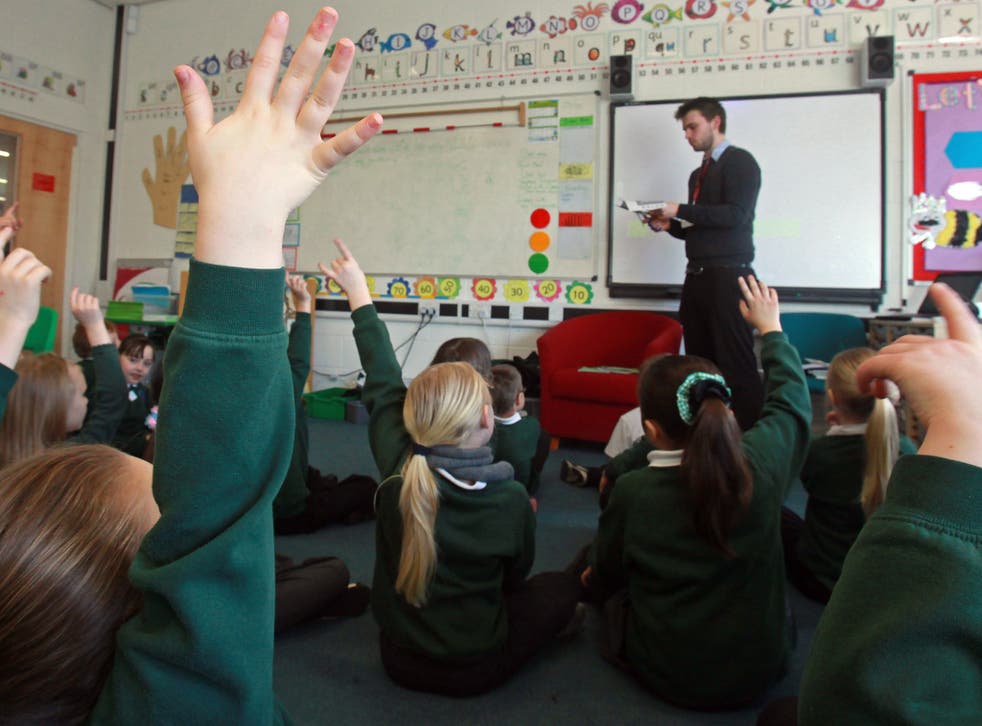 The Christian commandment to "love your neighbour" should be included in the "British values" taught to schoolchildren, the Church of England has suggested – warning against making them a narrow test of patriotism.
The Church expressed alarm about Government plans, arguing that the initiative should not become a "negative and divisive" approach to examine whether somebody is "safe" or "loyal" to the UK.
The Church also warned that Education Secretary Nicky Morgan should not have the sole power to decide what "British values" should be taught.
It cautioned that Ms Morgan was giving politicians "very wide powers" to decide what is taught in schools and was "closing down" public debate.
Ministers announced in June that they would consult on plans to tighten the wording on current standards in order to require all schools to "actively promote" fundamental British values, including democracy, tolerance, mutual respect, individual liberty and the rule of law.
The move came in the wake of the Trojan Horse scandal – an alleged plot by Islamic extremists to take over schools in Birmingham and promote their own ideology.
However, there have been complaints that the new requirements are being used against faith schools.
Campaigners have accused the Government of rushing in the new requirements, which began in September after a consultation during the summer holidays.
In its response to the consultation, the Church of England said that the list of values proposed by the Department of Education was too narrow and "does not include several important aspects of British life".
This includes: "Loving your neighbour"; "being prepared to receive from the outsider as demonstrated by the Good Samaritan"; the importance of dissent, as shown by anti-slavery campaigners, the suffragettes and the Chartists, who campaigned for political reform in the 19th century; and a "commitment to the common good".
The Church added that "British values" should be selected after a broad public debate, and not imposed by the Education Secretary.
"By assuming the power to decide what reasonable or unreasonable behaviour is in our education system, the Secretary of State would be taking very wide powers for herself and her successors and closing down the broader public debate across communities and schools themselves," the Church said.
"There is a danger that the 'British values' test could be regarded as an assessment of whether somebody in a community is 'safe' or 'loyal'. This would be a negative and divisive approach, and should not be how we define our national identity."
A DfE spokesperson said: "The fundamental British values of democracy, the rule of law, individual liberty and mutual respect and tolerance were set out by the Government four years ago and have been commonly used since. Clearly Christian principles such as 'loving your neighbour' are integral to these. We believe that all young people should develop an appreciation for these values as this will help them to contribute to and succeed in modern Britain."
In a separate blog post the Church's chief education officer, the Rev Nigel Genders warned that there has been rapid change in the way that society sees matters such as equality and diversity, and that these have been "unsettling" for many.
His comments are likely to be seen as referring to issues such as gay marriage.
Join our new commenting forum
Join thought-provoking conversations, follow other Independent readers and see their replies