Cambridge college head steps back after hundreds of students accuse staff of 'mishandling' sexual misconduct cases
Dr Jeremy Morris, master of Trinity Hall College, temporarily withdraws from role amid allegations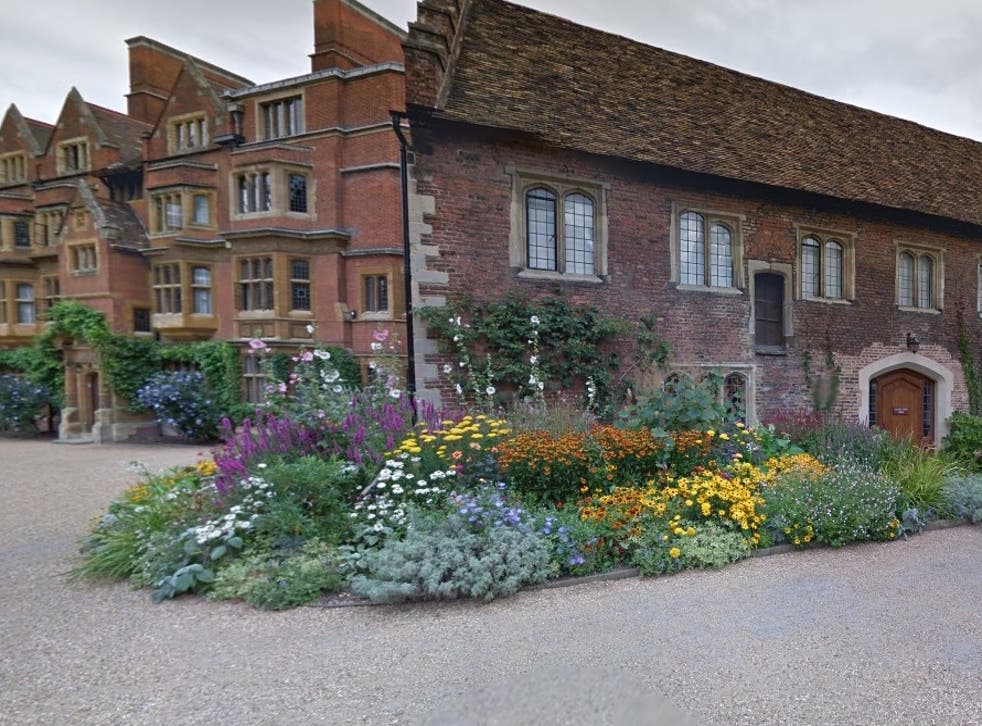 The head of a Cambridge college has stepped back from his duties after hundreds of students accused senior staff of mishandling multiple sexual misconduct complaints.
Jeremy Morris, the master of Trinity Hall, has agreed to temporarily withdraw from his role while the college considers its response to allegations of rape and sexual assault from students.
More than 600 current and former students have signed a letter raising concerns about how complaints of sexual misconduct are dealt with by "conflicted members of staff" at the University of Cambridge.
The letter, by Cambridge University Students' Union Women's Campaign, says colleges are "inadequately equipped" to tackle the issues and they should instead introduce a centralised, independent system.
It came after an investigation by Tortoise Media revealed that three female students told academic staff in 2018 they had been raped and sexually assaulted by a male student.
UK news in pictures

Show all 50
Two of the women made formal complaints through the college against the same man, who denied the allegations.
William O'Reilly, a Trinity Hall fellow, has also stepped back from teaching and supervision work after being criticised for his role in overseeing the disciplinary process triggered by the women's complaints.
The Tortoise Media investigation claimed that Mr O'Reilly allegedly had a close relationship with the accused student and gave evidence to the panel which cleared the student of wrongdoing.
Nearly 300 students have signed another letter to the university's history faculty criticising its response to the allegations over Mr O'Reilly's conduct.
In a statement, Trinity Hall College said a panel of "unconflicted fellows" will issue an interim report next month on how it should respond to the issues raised by the report.
On Friday evening, it said: "The Rev Canon Dr Jeremy Morris has today agreed to voluntarily step back from duties as Master of Trinity Hall, pending the college's further consideration of recent events.
"This will be until the college, in accordance with its ordinances and the time frames available to it, can consult further.
"Dr William O'Reilly has also agreed to withdraw from his college duties, including teaching and supervision, on a voluntary basis, as of today, pending the college's further consideration of recent events."
A spokesperson for Mr O'Reilly said: "Dr O'Reilly believes he acted with integrity and followed appropriate safeguarding advice throughout the various internal processes at Trinity Hall.
"He rejects any suggestion that he behaved improperly and is appalled that what should have been confidential procedures have been made public."
It comes after academic Peter Hutchinson quit teaching at Trinity Hall College in 2015 following a string of allegations against him in 2014 and 2015 which sparked an internal investigation into his conduct.
It emerged this week that Mr Hutchinson self-published an erotic novel about a fictional group of students at an Oxbridge college the year that complaints of sexual harassment were made against him.
Additional reporting by PA
Register for free to continue reading
Registration is a free and easy way to support our truly independent journalism
By registering, you will also enjoy limited access to Premium articles, exclusive newsletters, commenting, and virtual events with our leading journalists
Already have an account? sign in
Register for free to continue reading
Registration is a free and easy way to support our truly independent journalism
By registering, you will also enjoy limited access to Premium articles, exclusive newsletters, commenting, and virtual events with our leading journalists
Already have an account? sign in
Join our new commenting forum
Join thought-provoking conversations, follow other Independent readers and see their replies