Number of over-16s going into care increases 25% in four years, report finds
More teenagers are entering care as they are being exploited, children's commissioner says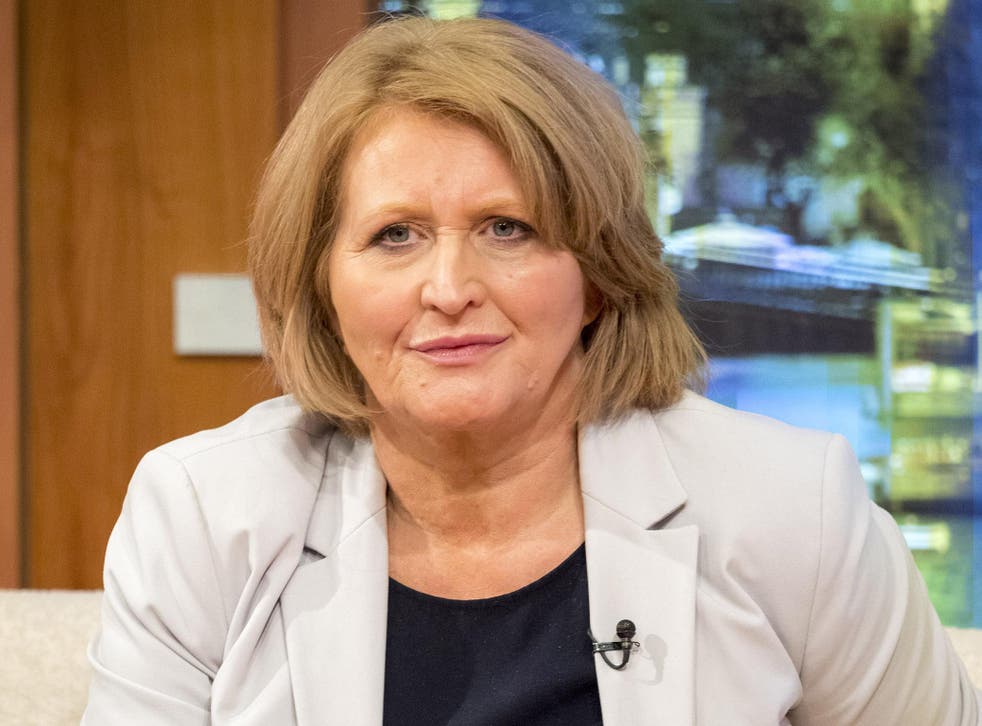 The number of children over the age of 16 going into care has risen by 25 per cent in four years, leaving support services "struggling to cope" with the rising demand, a report warns.
There has been a surge of older children with more complex needs entering care because they have been exploited or have gone missing from home, the children's commissioner has said.
Too many teenagers are "pin balling" around the care system, changing home and family, school and social worker on multiple occasions during a short period of time, a new study has found.
Over three years, more than half of children in care moved home at least once, three in 10 moved at least twice and one in 10 moved at least four times, the latest Stability Index shows.
Overall, around 3,200 children in care saw a change to all three – home, school and social worker – within 2017-18, according to the index, which measures the stability of life for children in care.
UK news in pictures

Show all 50
Teenagers are around 80 per cent more likely to experience two or more changes of home within a year, compared to the national average, the report shows.
The number of children aged 16 or over entering care has risen by 25 per cent in four years – from 4,570 in 2014 to 5,710 in 2018, according to the index.
The number of teenagers (aged 13 or over) in care rose by 21 per cent between 2012-13 and 2017-18, while the number of 0-5 year olds fell by 15 per cent.
Increasingly older children are being taken into care because they have been victims of child sexual exploitation, gangs, trafficking and drug misuse, Anne Longfield, the children's commissioner for England, said.
She said: "It is clear that we have a care system which is playing catch up. The new norm is shifting so that fewer babies and very young children are being taken off parents who cannot cope.
"Instead it is teenagers who are being taken into care because they are experiencing issues such as criminal or sexual exploitation, going missing from home, and parents being unable to protect them.
Ms Longfield added that the care system is "struggling to cope" which hampers the life chances of vulnerable children.
"These children are being denied the chance to put down roots, to feel part of a family and to settle at school. It is not surprising that they are often the ones most at risk of exploitation," she said.
The report comes after figures in May revealed that child slavery cases in the UK have surged by nearly 800 per cent in just two years.
Julie McCulloch, director of policy at the Association of School and College Leaders, said children in care are being "let down" by the current system.
She added: "Unfortunately, severe funding pressures mean that schools and colleges have had to make significant cutbacks and these include the level of individual support they are able to give to their students.
"This makes it more difficult to overcome barriers to learning which affect vulnerable students such as those who are in care."
Support free-thinking journalism and attend Independent events
Cllr Anntoinette Bramble, chair of the Local Government Association's Children and Young People Board, said: "Councils are currently supporting record numbers of children through the care system.
"Last year, 88 children a day entered care, against a backdrop of unprecedented cuts to local authority budgets."
The LGA argues a recruitment campaign for foster carers and more funding is needed.
"More children are entering the care system with complex needs, and it can be harder for councils to find the best possible placement, which can result in moves despite the best efforts of everyone involved," Ms Bramble added.
"No child should be kept in an inappropriate environment simply to avoid another move."
A Department for Education spokesperson said: "Every young person should have as secure and stable an upbringing as possible - regardless of their circumstances or background.
"We have established a new national programme, backed by up to £2m funding, to help local areas protect young people from being taken advantage of by criminals or 'county lines' gangs.
"We are also working to reduce the number of 'out of area' placements for children in care and to improve our response for dealing with missing people."
Register for free to continue reading
Registration is a free and easy way to support our truly independent journalism
By registering, you will also enjoy limited access to Premium articles, exclusive newsletters, commenting, and virtual events with our leading journalists
Already have an account? sign in
Register for free to continue reading
Registration is a free and easy way to support our truly independent journalism
By registering, you will also enjoy limited access to Premium articles, exclusive newsletters, commenting, and virtual events with our leading journalists
Already have an account? sign in
Join our new commenting forum
Join thought-provoking conversations, follow other Independent readers and see their replies