Top Catholic school 'hid' sex abuse claims to deny victims justice, say former pupils
Former pupils say victims have been 'denied justice' after an investigation into sex abuse claims was allegedly botched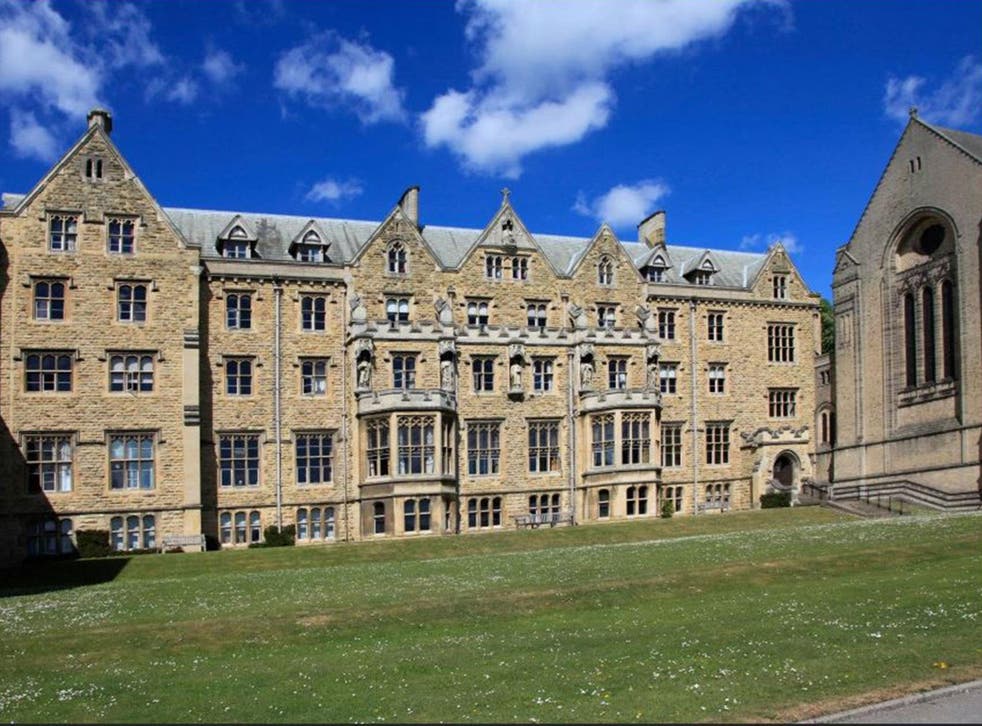 A botched inquiry into alleged sex abuse at Britain's leading Catholic school denied justice to a teacher's victims, former pupils have claimed.
Dr Paul Sheppard, a 53-year-old teacher from Canada, was found not guilty last year of indecently assaulting a boy at Ampleforth College in North Yorkshire in 1989.
An investigation and trial into the allegations was said to be incomplete and ineffective, after North Yorkshire police failed to contact at least two former pupils who had made complaints, The Times reported.
Former pupils claim that during the time of Dr Sheppard's employment at the private school, several children complained of being stroked, touched and kissed by the teacher. The school's headmaster, Father Dominic Milroy, interviewed 11 children over the teacher's alleged inappropriate behaviour and Dr Sheppard subsequently left the school. Jurors at Dr Sheppard's trial were said to be under the impression that the case only involved one complainant, however.
Ampleforth boarding school charges £33,000 a year and educates pupils under the care of Benedictine monks. Alumni include former England Rugby captain Lawrence Dallaglio, actors James Norton and Rupert Everett, Downton Abbey creator Julian Fellowes and the sculptor Sir Antony Gormley.
Pupils who learnt at the last minute they would not be giving evidence were falsely assured by the police that they were not required in court, because the defence had accepted their written statements, it was reported.
Dr Sheppard went on to teach at a number of schools around the world, including at the American School of Yaounde in Cameroon and St John's School, a boarding school in Stony Plain, Alberta, Canada, where he became headmaster in 2000. He was arrested at Heathrow Airport in December 2014 and detained on suspicion of serious sexual offences against an Ampleforth pupil in 1989. The pupil later committed suicide.
UK news in pictures

Show all 50
Dr Sheppard was accused of seven indecent assaults against five former pupils and was due to stand trial again last year, but rulings by the trial judge led to his alleged offences being withdrawn against all but one of the boys.
The former pupils and the family of the man who killed himself have spoken out against the judgement and claim that the way the case was conducted was "shambolic".
One former pupil told the The Times that his experience with judicial process had left him "amazed that anyone is ever convicted in a British Court of historical sex offences against children." He added: "The jury had to choose between the word of an experienced teacher and that of one former pupil. They weren't told why Sheppard left Ampleforth in 1989. It was a complete travesty."
Dr Sheppard has denied any wrongdoing and said it was his own choice to leave the school.
During his trial at York Crown Court last year, jurors heard allegations that Dr Sheppard spanked a 10-year-old boy on his bare bottom as punishment for misbehaviour in a school dormitory. Other alleged offences involved two 11-year-old pupils, who claimed the teacher stroked and kissed one sleeping boy and pinned another to the ground while straddling him.
These incidences were dropped, however, after Judge Colin Burn ruled that neither incident amounted to "circumstances of indecency".
Ampleforth released a statement after the news of the alleged cover-up was announced, in which it said it has "publically accepted its responsibilities for past failings". A school spokesperson offered "sympathies, prayers and thoughts to all survivors".
The statement said: "Paul Sheppard was employed as a temporary supply teacher by Ampleforth for four months in the summer term of 1989. Sheppard was appointed following receipt of references from well-respected institutions and people, including Albert College, Brock University and St Pius X Junior High School.
"Allegations made against Sheppard to Fr Dominic Milroy were investigated by Fr Dominic at the time. These investigations did not yield allegations of sexual impropriety. Sheppard left at the end of July 1989 when his supply contract ended. The decision to leave was mutual. A reference supplied by the school at the time reflected his performance as a supply teacher during his short time at the school.
"Ampleforth has publically accepted its responsibilities for past failings and once again would like to offer its sympathies, prayers and thoughts to all survivors and their families. Ampleforth remains committed to ensuring the safety and welfare of each and every pupil in its care. The safeguarding co-ordinator of Ampleforth, a specialist ex-police officer, works closely with our Independent Safeguarding Commission; a body that oversees safeguarding at Ampleforth where all relevant statutory authorities are represented.
"Ampleforth works with all statutory authorities to ensure safeguarding issues are dealt with appropriately in line with current practice, and has cooperated fully with the police in its investigations."
Dr Sheppard was unreachable for comment.
Register for free to continue reading
Registration is a free and easy way to support our truly independent journalism
By registering, you will also enjoy limited access to Premium articles, exclusive newsletters, commenting, and virtual events with our leading journalists
Already have an account? sign in
Register for free to continue reading
Registration is a free and easy way to support our truly independent journalism
By registering, you will also enjoy limited access to Premium articles, exclusive newsletters, commenting, and virtual events with our leading journalists
Already have an account? sign in
Join our new commenting forum
Join thought-provoking conversations, follow other Independent readers and see their replies