Children are being segregated in British schools, report warns
94% of white British pupils were in majority-while British schools in 2013
Henry Austin
Monday 06 July 2015 01:36 Comments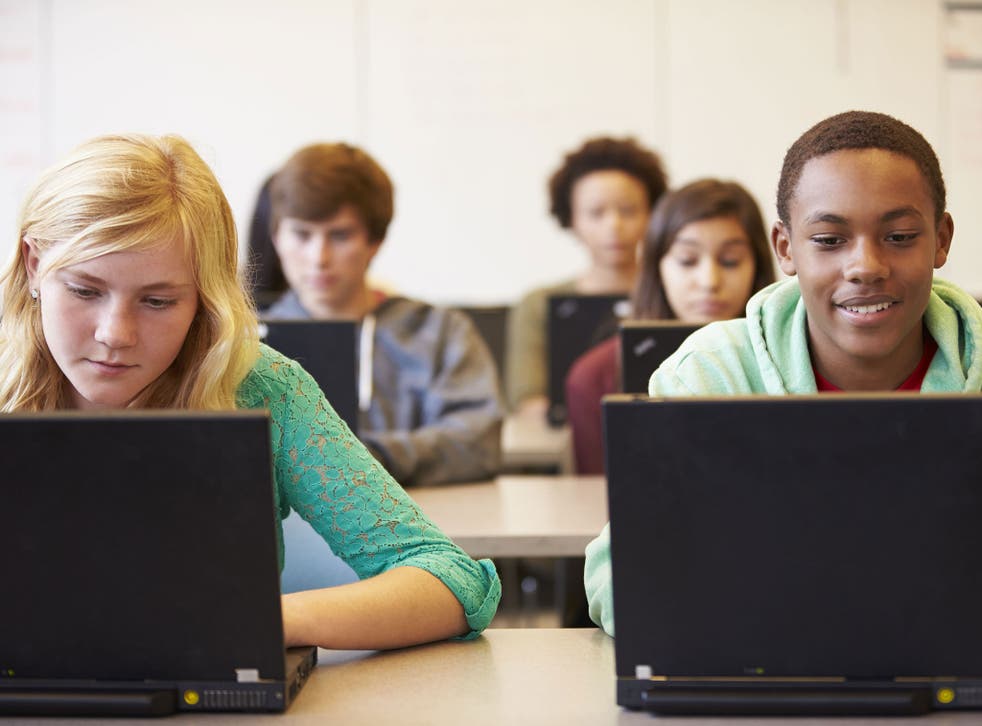 Children are being segregated when they start school, according to a report which found that white pupils grouped together while almost two-thirds of ethnic-minority children formed the majority of pupils in their classrooms when they began their education.
Around 94 per cent of white British pupils were in majority-white British schools in 2013, the research, conducted by the Demos think-tank, found.
But 60.8 per cent of five-year-old ethnic-minority pupils formed the majority in their classrooms, though they were not necessarily from the same background and represented just 26 per cent of the student body overall.
This rose to 90 per cent in London, though the ethnic minorities represent only 72 per cent of the student body, according to analysis of the National Pupil Database conducted by Professor Simon Burgess of Bristol University.
"Some places remain highly segregated," the economics professor said, adding that he felt the situation was improving overall because "ethnic segregation in schools is generally declining, although the student population was becoming more diverse".
As children get older, the research found that the level of segregation appears to decline, with just 52 per cent of ethnic-minority pupils forming the majority of their student bodies by the time they reached the end of secondary school. By the time pupils hit 17, this had risen slightly to 54 per cent.
Children from Bangladeshi, Pakistani and black Caribbean communities are particularly likely to attend schools with a disproportionate level of other students sharing their ethnic background. There are also seven local authorities in London where no white British Year 11 students are attending schools where these pupils are in the majority.
There were also particularly segregated primary schools elsewhere, with ethnic-minority children in Blackburn, Bradford, Birmingham, Oldham, Kirklees, Calderdale and Rochdale having the highest levels of separation from the white British population. The report also found that students from Chinese and Indian backgrounds routinely outperform their counterparts from other backgrounds.
Register for free to continue reading
Registration is a free and easy way to support our truly independent journalism
By registering, you will also enjoy limited access to Premium articles, exclusive newsletters, commenting, and virtual events with our leading journalists
Already have an account? sign in
Join our new commenting forum
Join thought-provoking conversations, follow other Independent readers and see their replies