Coronavirus: Children could face more mental health problems amid lengthy school closures, experts warn
Childline sees 'huge spike' in number of counselling sessions linked to pandemic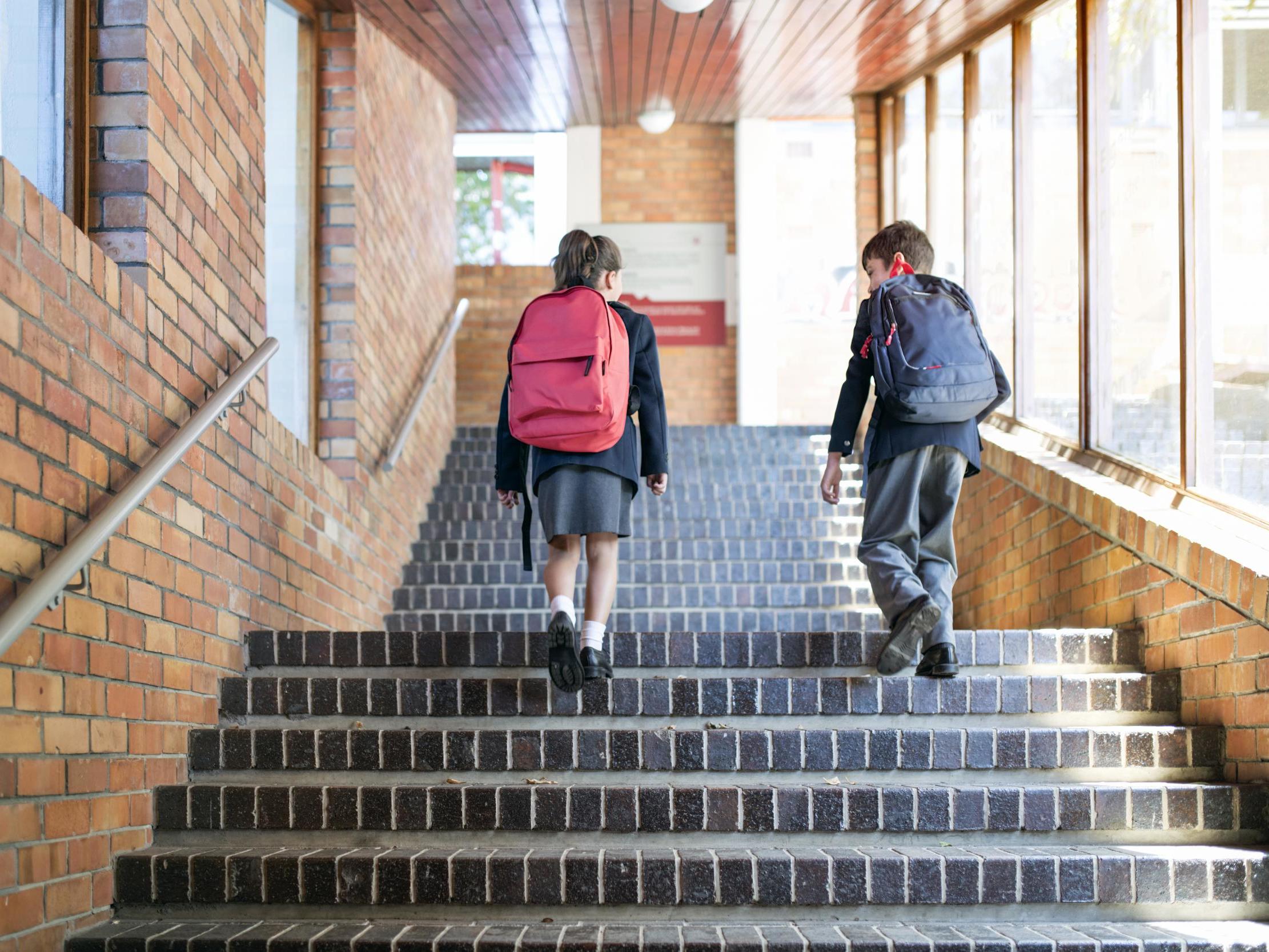 Vulnerable young people could be at greater risk of mental health problems amid lengthy school closures during the coronavirus pandemic, experts have warned.
Children and teenagers across the country have had to cope with schools suddenly closing their doors, the cancellation of exams and a prohibition of face-to-face interactions with friends.
A lack of structure and routine is already taking its toll on young people's mental health – and psychotherapists say it could get worse as lockdown measures continue.
The warnings come as Childline revealed that it has seen a "huge spike" in the number of counselling sessions relating to coronavirus in the last seven days.
Nearly two-thirds of the counselling sessions with children worried about the pandemic took place when school closures were announced last week and parents began working from home.
It delivered more than 50 sessions with children who had suicidal thoughts exacerbated by the virus.
Alison Roy, from the Association of Child Psychotherapists (ACP), told The Independent: "For older children, it is a huge loss. So much of their focus and structure has disappeared overnight.
"For younger children, the opportunity to play face-to-face, to be tactile and to be close has disappeared overnight, and that is a huge loss to them – and suddenly they have been thrown into an online world.
"My worry is for all those children who are already withdrawn, and who don't believe that anyone can really help them, that they will no longer have the structure and routine of school to keep them safe."
She has noticed that the "lockdown" wording has triggered trauma among children in care who have experienced abuse. They are afraid that adults who support them will not be able to any more.
Ms Roy, a child psychotherapist, said lengthy school closures may increase mental health issues among young people.
"My worry is that we may not be preparing frontline staff who may also need to do some face-to-face work in order to prevent a mental health crisis as a result of the pandemic," she said.
More than half of children who received Childline sessions said they were worried about their mental health due to the removal of support from school and the NHS, isolation and arguments at home.
Another issue raised includes family relationships. One girl told Childline: "It scares me to think this will go on for months. [My mum] constantly talks about the coronavirus and my anxiety is getting worse."
Speaking about the unprecedented demand for its services, Esther Rantzen, founder of Childline, said: "We are hearing from children who have been cut off from vital support networks such as school and friends, and that has increased their feelings of loneliness and vulnerability. They may have pre-existing mental health issues, which are exacerbated by the current crisis."
Natasha Devon, the Department for Education's former mental health tsar, said she was not surprised that Childline had experienced a surge in demand from young people in the past week.
Ms Devon was in a school last week and during a break students rushed to look at the death toll from the virus on their devices.
"It was the first thing they thought to do. I said to them if they are feeling anxious anyway, then constantly checking is not going to help," she said.
The cancellation of exams had also left students feeling anxious. She said: "Generation Z have been clinging to the things they believe they have the power to control. That is why you see lots of compulsive behaviour about body image and their academic performance. Suddenly one of those things has been taken away, so I can understand why that would unleash a tidal wave of feelings.
School leaders and mental health services are hoping to increase the number of check-ins with vulnerable children in the upcoming weeks to ensure young people still get support amid closures.
Geoff Barton, general secretary of the Association of School and College Leaders, said: "We are living in an age of anxiety. Schools were giving the kind of reassurance that routines give, and then suddenly that was taken away from everybody and that is bound to lead to much greater uncertainty."
He added that schools were hoping to give out more resources, including mental health and physical health support, next week for students working at home.
Join our commenting forum
Join thought-provoking conversations, follow other Independent readers and see their replies