Children should start school at two, says chief schools inspector Sir Michael Wilshaw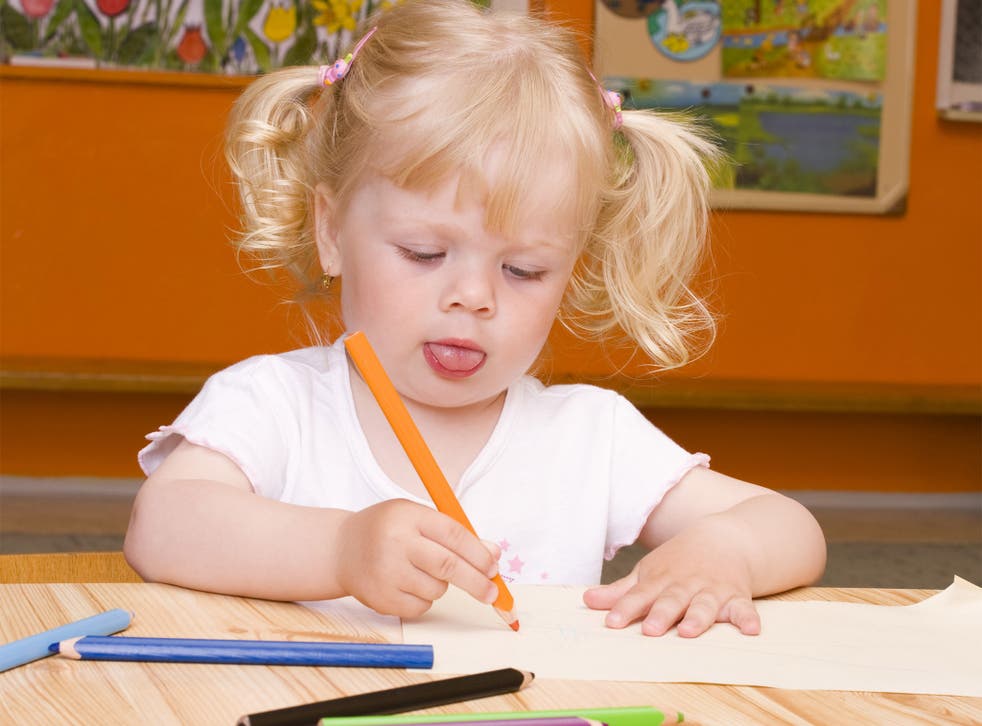 Children should start at school at the age of two as part of a radical overhaul of early years education, chief schools inspector Sir Michael Wilshaw will declare today.
Sir Michael, head of the education standards watchdog Ofsted, will make the plea at the publication of his first ever annual report on early years education this morning - which will claim too much under-fives provision in disadvantaged areas is not of a good standard.
It will emphasize that there is a continuing gap between outcomes for disadvantaged children and those from more affluent backgrounds which, research shows, can mean poorer children being up to 19 months behind in important skills such as reading and numeracy by the time they start compulsory schooling at the age of five.
Only a third of children, it will add, from low-income backgrounds reach what is considered a good level of development by the start of schooling, which means they will face a constant struggle to keep up in class.
"Too many of our poorest children are getting an unsure start because the early years system is letting them down," Sir Michael will say.
Sir Michael will urge all early years settings to keep a closer eye on their children at the ages of two, three and four - with regular assessments of what progress they are making with communication skills and an early start to reading and numeracy.
He will argue this can best be done in a school setting with qualified staff with university degrees.
Sir Michael will argue that there is no need for disadvantaged young people to suffer, adding: "There are areas of the country, particularly London, where most children do well and the gap between disadvantaged is closing.
"There is nothing inevitable about the link between poverty and failure... We have to ask ourselves if there is a political consensus on the importance of a sure start in life for all, if so much money is being spent on it, why on earth has so little changed?"
He will call for schools to take the lead in providing high quality early education, which should be particularly targeted at young children from the most deprived backgrounds.
He has already told his inspectors they should sharpen up, claiming too many of them are just describing what facilities settings have on offer, rather than describing what impact they are having on the development of the children in their care.
In particular, he wants to report on whether they can recognise and sing nursery rhymes and familiar songs, take in new vocabulary, enjoy listening to stories and looking at picture books plus start to dress and undress themselves.
Russell Hobby, general secretary of the National Association of Head Teachers, said early years teachers should have access to qualified teacher status and be on the same pay scales as those teaching in compulsory education.
He added that the Government's pupil premium, which gives schools extra cash for every disadvantaged pupil they take in, should be extended to cover children from the age of two.
"At the moment funding per pupil increases with age," he said. "This does not reflect the reality of education, where early investment creates the most benefit. Getting the foundations right makes everything else so much easier."
Davina Ludlow, director of daynurseries.co.uk, added: "Assessment at a young age would undermine natural development. We need to change the notion that starting sooner means improved results later."
She added that "parents and nurseries are very much in agreement and want children to have fun and learn at the same time."
Today is the first time England's education standards watchdog has produced a separate annual report on early years education - a sign if the growing importance being attached to it in Ofsted circles. Up until now, it has been included as part of its overall report
Register for free to continue reading
Registration is a free and easy way to support our truly independent journalism
By registering, you will also enjoy limited access to Premium articles, exclusive newsletters, commenting, and virtual events with our leading journalists
Already have an account? sign in
Register for free to continue reading
Registration is a free and easy way to support our truly independent journalism
By registering, you will also enjoy limited access to Premium articles, exclusive newsletters, commenting, and virtual events with our leading journalists
Already have an account? sign in
Join our new commenting forum
Join thought-provoking conversations, follow other Independent readers and see their replies