Chinese applications to UK universities overtake those from Northern Ireland for first time
Number of overseas applicants has risen by 8 per cent despite Brexit fears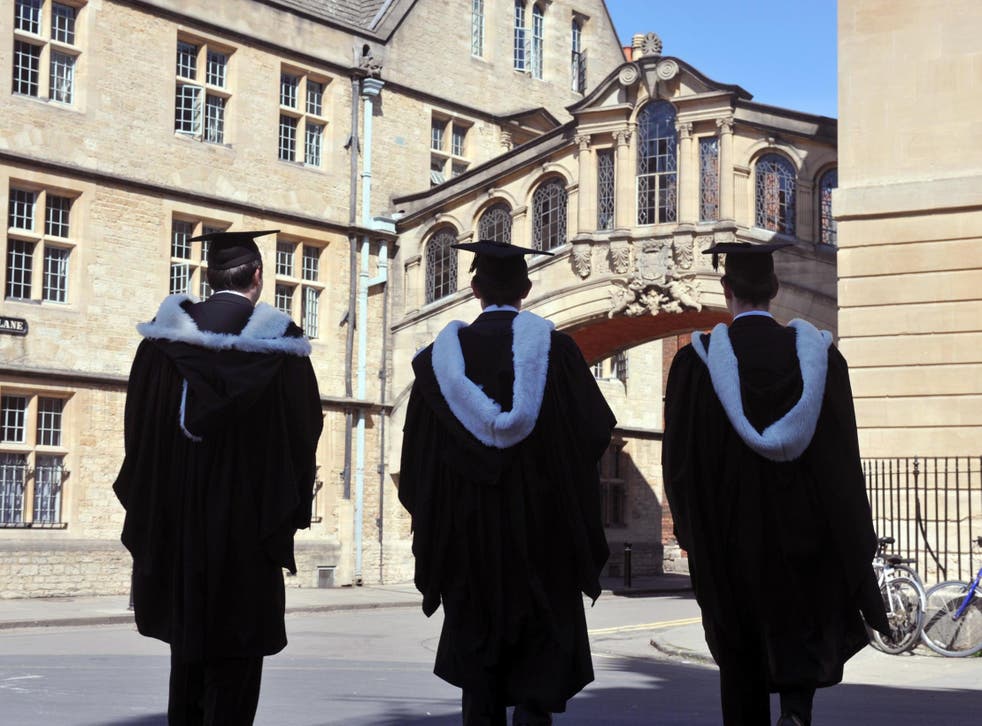 The number of Chinese students applying for places at British universities has overtaken those from Northern Ireland for the first time, official figures show.
Chinese applicant numbers for degrees starting in autumn surged by 30 per cent to 19,760 this year, while the number of applicants from Northern Ireland fell by 4 per cent to 18,520, Ucas data reveals.
Applications from outside the European Union reached a record number of 81,340, up by 8 per cent on last year, according to the latest report from the university admissions service.
The figures taken from Ucas's June deadline, which is the last chance to apply to five universities or colleges simultaneously, also show a 1 per cent rise in EU applicants despite fears over Brexit.
A fall in the pound since the referendum vote may have contributed to a rise in applications from international and EU students, experts have suggested, as it makes Britain a cheaper place to study.
Student news in pictures

Show all 34
In England, a record 39.5 per cent of all 18-year-olds applied to study at a UK university – an increase from 38.1 per cent at the same time last year.
The number of young people from the UK applying to a British university has also risen by 1 per cent – despite a 1.9 per cent fall in the overall number of 18-year-olds in the UK population.
Clare Marchant, chief executive of Ucas, said: "The global appeal of UK higher education has never been clearer, with record, demographic-beating application rates in England and Wales, and the steep rise in international applications, especially from China."
Nick Hillman, director of think tank the Higher Education Policy Institute, said: "Chinese students appreciate our world-class universities, want to learn in English and have benefited from the reduction in the value of the pound since 2016.
"It is fantastic that so many Chinese students want to come here because they make our universities better and more diverse."
But he warned: "It does mean a chunky source of university income is very sensitive to the strength of the political relationship between China and the UK at any given point."
Alistair Jarvis, chief executive at Universities UK, said: "Our universities have a well-deserved global reputation for high quality teaching, learning and research, delivered by talented staff while students report rising levels of satisfaction with their courses.
"This is recognised by the increase in the number of international student applications – a record rise from outside the EU – which will bring significant economic benefits to the whole of the UK and enrich our university campuses."
Support free-thinking journalism and attend Independent events
Chris Skidmore, universities minister, said: "It is fantastic to see there are record rates of 18-year-olds in England, including an increase from the most disadvantaged backgrounds, applying to university, along with increasing numbers of applications from international students too."
He added: "These figures show we are making good progress in our ambition to open up world-leading higher education to anyone who has the potential to benefit from it, and I'm confident that we can go even further."
Join our new commenting forum
Join thought-provoking conversations, follow other Independent readers and see their replies