Chinese applications to British universities surge by more than third to reach record high
'Relying so much on just one country has risks,' warns think tank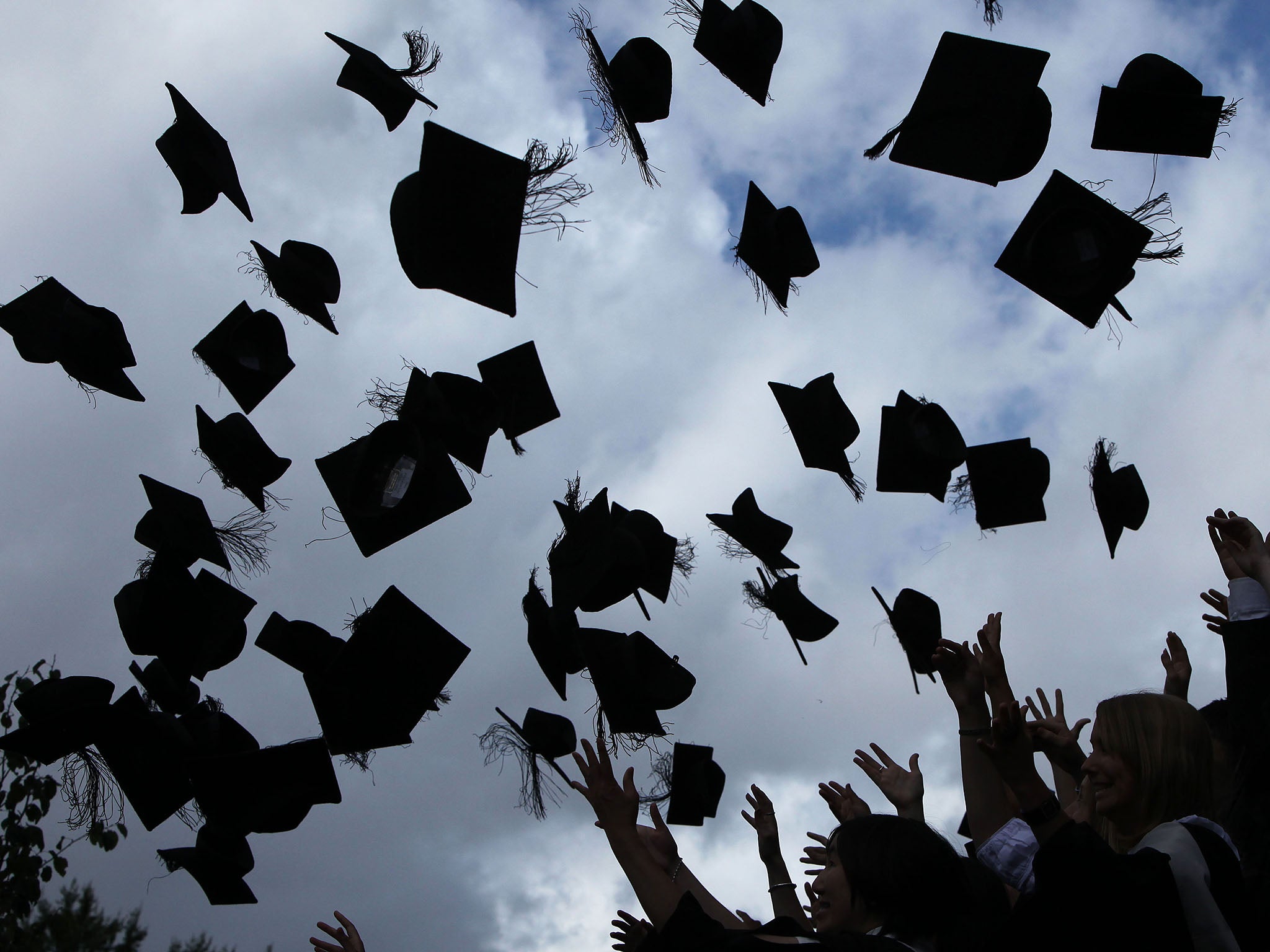 The number of Chinese students applying for places at British universities has surged by more than a third this year to reach a record high, official figures show.
Significantly more applicants from China have applied to study on degrees starting in the autumn than from both Wales and Northern Ireland, according to the data from Ucas.
Experts have warned that depending too much on just one country has potential risks for the sector.
The latest statistics from Ucas also show that applications from European Union (EU) students have dropped by 2 per cent on last year – from 43,890 to 43,030 – following fears over Brexit.
But a record 73,080 people have applied from countries outside the EU – up 14.7 per cent compared to last year. It has been driven by large increases in applicants from China, India and Hong Kong.
The figures taken from Ucas's main January deadline show applicants from China have increased by 33.8 per cent to a record high of 21,250 – an extra 5,370 students on last year.
It comes amid concerns that a growing number of UK universities are becoming increasingly reliant on fee income from China.
Chinese students now represent more than 10 per cent of all revenue at some universities in the UK, according to an analysis by trade magazine Times Higher Education (THE).
Nick Hillman, director of the Higher Education Policy Institute (HEPI) think tank, told The Independent: "Relying so much on just one country has risks. For example, our strong position could change due to geopolitics, changes inside China and also issues like trade wars and travel bans due to the coronavirus.
"More diverse campuses benefit students, so I don't want to see fewer Chinese students but I would like to see more people from other countries, such as India, too."
The latest data from the admissions service also shows that applications from Indian students are up 32.9 per cent to a record 6,230, while applicants from Hong Kong have risen by 15.2 per cent to 5,870.
Clare Marchant, chief executive of Ucas, said: "The global appeal of studying at our world-class universities and colleges is once again proved by record application numbers from international students."
She added: "Students are making the most of this year's unprecedented opportunity to apply to university, as more applicants are expected to receive offers, the equality gap continues to narrow, and the UK's 18-year-old population is expected to grow again in 2021."
Overall, a total of 568,330 people have applied to start a course at a British university in September 2020 by the January deadline, which is up by 1.2 per cent on last year.
A record 39.5 per cent of all UK 18-year-olds have applied to university, up from 38.2 per cent last year.
The gap between rich and poor students applying has narrowed to a record low, the Ucas report said. The most advantaged students are now 2.24 times more likely to apply, down from 2.3 times last year.
Geoff Barton, general secretary of the Association of School and College Leaders (ASCL), said: "It is great news that more disadvantaged students have applied for university this year and that the gap has narrowed with applications from advantaged students. But progress on this front is grindingly slow.
"This isn't just a job for universities. Educational gaps between rich and poor begin from early in the lives of children and persist through childhood and adolescence.
"If we are ever going to genuinely address this issue, we must invest more in high-quality early years education, and provide better support for schools in areas of high disadvantage."
Last year, MPs warned that papers have been confiscated and events cancelled at British universities as a result of interference from Chinese officials.
A Foreign Affairs Committee report said the battle to recruit more students and increase funding among universities should not outweigh "serious risks" to academic freedom.
On the Ucas data, a Universities UK spokesperson said: "It is very good news that more people are applying to university, and that more students from outside the EU are applying than ever before.
"Including those from China, international students – who rank the UK first for overall satisfaction – bring significant economic benefits to the whole of the country and enrich our universities, which have a well-deserved global reputation for teaching and research, delivered by talented staff."
Join our commenting forum
Join thought-provoking conversations, follow other Independent readers and see their replies