Who is Chris Skidmore? Everything you need to know about the new universities and science minister
'Chris is taking up the role at a particularly challenging time for universities'
Eleanor Busby
Education Correspondent
Wednesday 05 December 2018 18:15 Comments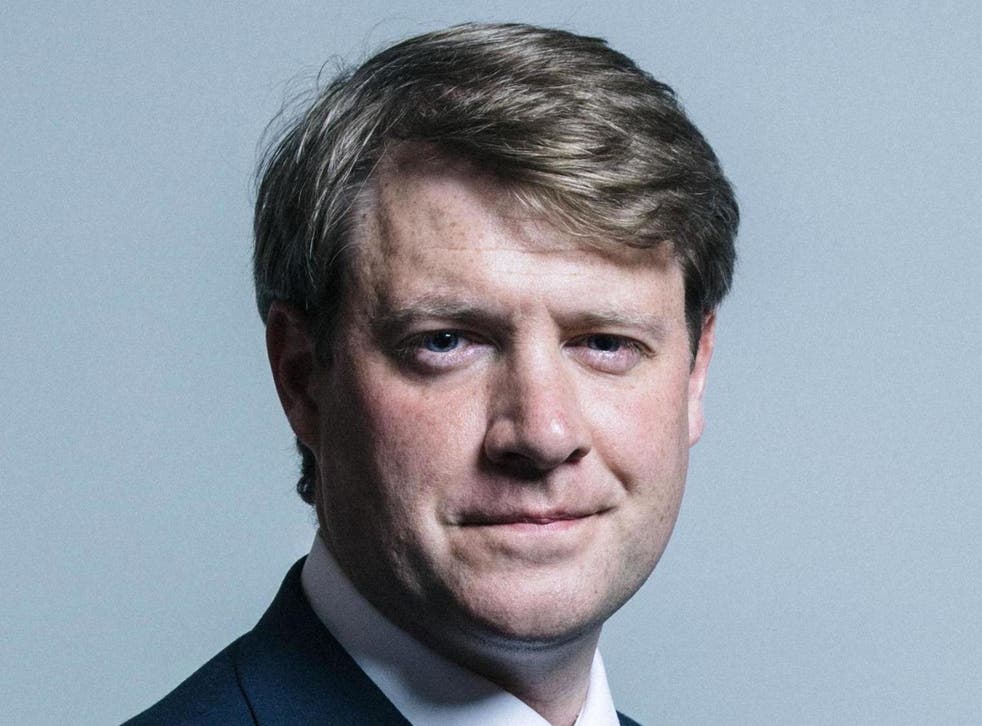 Chris Skidmore has been appointed the government's new universities and science minister after his predecessor resigned over the prime minister's Brexit plan.
Mr Skidmore, the Conservative MP for Kingswood, in south Gloucestershire, replaces Sam Gyimah who quit last week.
The new Minister for Universities and Science, who attended private school before going to Oxford University, backed Remain in the EU Referendum in 2016 - but is widely regarded as a Theresa May loyalist.
Mr Skidmore, who has been an MP since 2010, served as a Cabinet Office minister from 2016 to January this year before being appointed as Conservative Party vice-chairman for policy.
The history graduate is the author of a number of books about the Tudors and Richard III and used to teach history part-time at the University of Bristol.
He lives in Willsbridge, between Bristol and Bath, with his wife and two children
Last year, The Daily Mirror revealed Mr Skidmore was a guitarist in a band while at Oxford whose songs included a reference to a sexual act with the Queen Mother "just weeks after she died".
The band, called Bob Nylon and the Elastic Band, also had a song called Oxford Reject, the lyrics of which included "Hey Oxford reject, you're always gonna be a reject, you're still a reject in my eyes".
Mr Skidmore "wholeheartedly" apologised to the newspaper for any offence caused by the "joke lyrics".
On Friday, former universities minister Sam Gyimah said Britain's interests will be "repeatedly and permanently hammered" if it leaves the European Union under Ms May's Brexit plan.
His departure came just months before the government is expected to respond to its review of post-18 education in England, led by Philip Augur, which could result in a reduction in tuition fees.
This is likely to be a key priority for Mr Skidmore in his new role, as well as ensuring that the higher education sector gets a good deal from Brexit.
UK news in pictures

Show all 50
Alistair Jarvis, chief executive of Universities UK, said: "There is no doubt that Chris is taking up the role at a particularly challenging and busy time for universities with uncertainty about Brexit and immigration, the ONS student loans review and the post-18 review of HE and FE funding all major issues requiring skilful handling."
Nick Hillman, director of the Higher Education Policy Institute (HEPI) thinktank, said: "Chris' impressive bibliography, his past experiences elsewhere in Whitehall and his firm loyalty to his party – when such loyalty is in short supply – must make him look a pretty good fit for the vacant post.
He added: "The number one challenge he faces is getting to grips with his brief before the Augur review lands on his desk early next year."
Register for free to continue reading
Registration is a free and easy way to support our truly independent journalism
By registering, you will also enjoy limited access to Premium articles, exclusive newsletters, commenting, and virtual events with our leading journalists
Already have an account? sign in
Join our new commenting forum
Join thought-provoking conversations, follow other Independent readers and see their replies