Children warned against 'Christmas present haul' social media trend as it can damage poorer pupils
Exclusive: Sharing photos of gifts 'spreads discontent' among less fortunate young people, headteacher says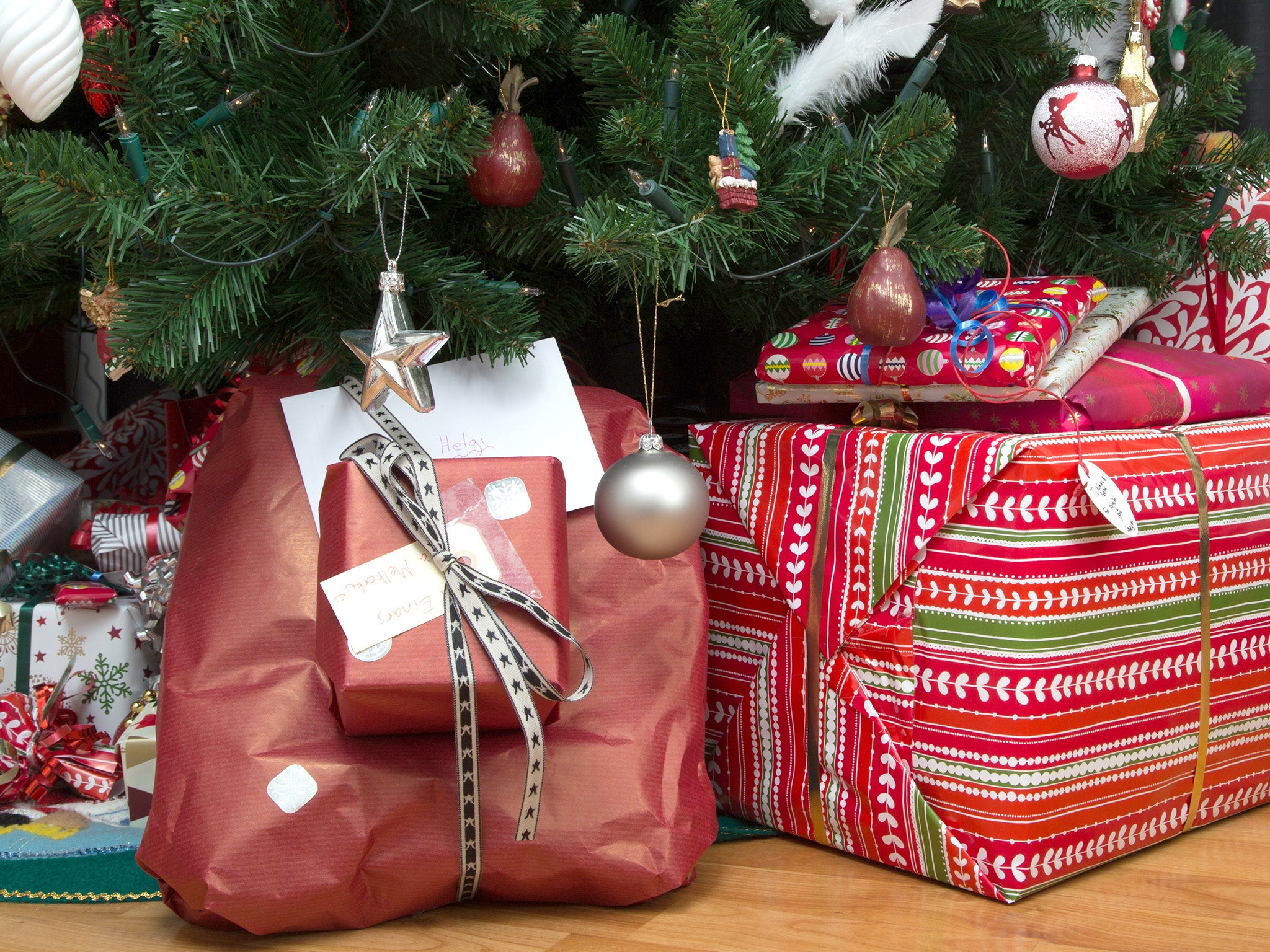 School leaders are warning children against posting photos and videos of their haul of Christmas presents on social media as the trend can be damaging to pupils from poorer backgrounds.
Young people who share images of themselves surrounded by all the Christmas gifts they have received should think about the impact on less well-off peers, headteachers have said.
Sue Hincks, president of the Girls' Schools Association and head of Bolton School Girls' Division, said the phenomenon was "not healthy" and encourages "materialism" among young people.
The private school head told The Independent: "It is spreading discontent among others who are not likely to have that amount of presents. It is just not what we would encourage people to do."
It comes as teachers and school leaders have reported a rise in child poverty in the UK in recent years, with children arriving at school hungry, without coats and in worn-out shoes and uniforms.
A primary school in Leeds served 800 Christmas dinners to underprivileged pupils this week after they realised many pupils wouldn't be getting a hot meal on Christmas Day, or wouldn't get presents.
Pupils were warned about the negative consequences of the "Christmas present haul" trend in an assembly at Bolton School Girls' Division after a teacher saw the activity on Instagram.
"She thought what an unhealthy way to lead your life and how poisonous against the values that we spend the rest of our lives teaching," Ms Hincks said. "It is more damaging if you come from a family with not as much wealth. It is really discriminatory."
Charlotte Robinson, co-founder of Digital Awareness UK, an organisation that works with schools to teach pupils about safe internet use, said the trend has become more popular among British children in recent years as they have been inspired by social media influencers and Love Island stars.
Girls aged between 12 and 14 are most likely to share their haul of Christmas gifts online, Ms Robinson said. "A lot of them do see themselves as influencers or potential influencers of the future. Some of them will definitely be doing that kind of sharing on Instagram and Snapchat."
She warned: "Christmas does put a spotlight on what we do and don't have. It is definitely an unhealthy spotlight on consumerism and it puts pressure on a lot of young people."
Dorothy MacGinty, head of all-girls Kilgraston School in Perthshire, said: "It is second nature to them because everything is filmed and photographed. They haven't really learned where you draw the line.
"They wouldn't think twice about it because they are sharing all their intimate moments of their lives. But they need to be taught that actually it is not OK to share everything."
Geoff Barton, general secretary of the Association of School and College Leaders, said the "Christmas present haul" is part of a wider trend where young people present idealised versions of their lives.
He said: "While this is done with the benign intention of sharing moments of fun with family and friends, it may have a negative impact on others who feel the idealised images they see are beyond their reach. This may particularly affect young people from disadvantaged backgrounds."
"Social media has many positive aspects but it also presents challenges, and one of these is how idealisation causes others to feel anxious about their own lives. As adults we need to encourage young people to think about what they are posting," Mr Barton added.
Join our commenting forum
Join thought-provoking conversations, follow other Independent readers and see their replies