Conservative students pictured with 'F*** the NHS' T-shirt face disciplinary action from university
'The university does not tolerate antisemitic or racist behaviour'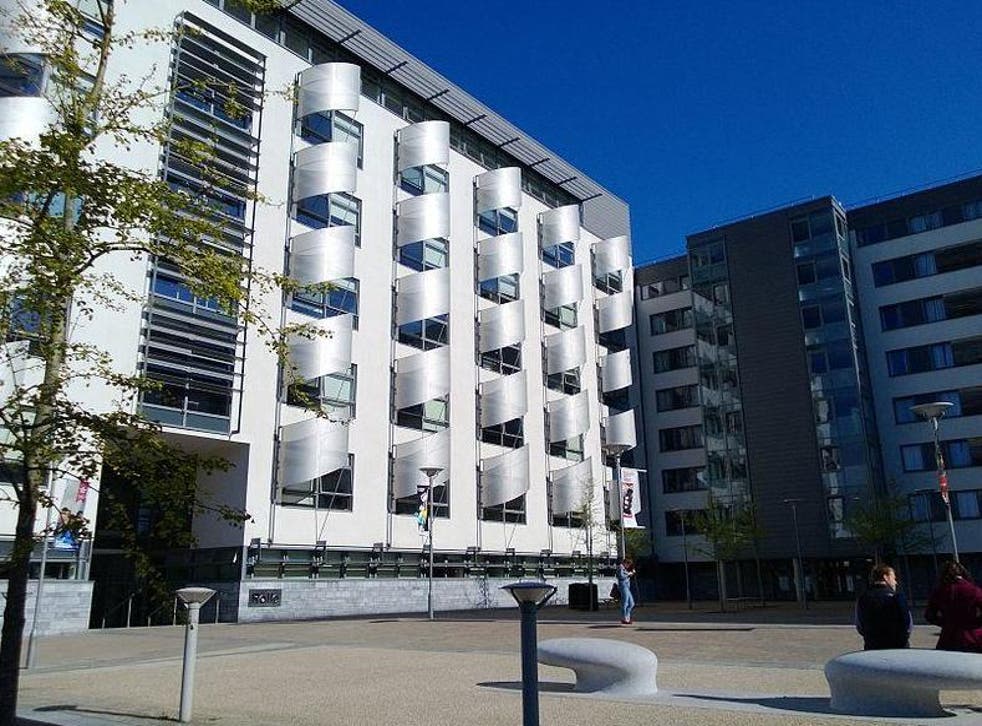 A group of Conservative students – one pictured with a T-shirt saying "F*** the NHS" and another with a drawn on Hitler-style moustache – face disciplinary action from the University of Plymouth.
The Conservative university society is being investigated and has been suspended after a photograph of students posing in T-shirts scrawled in offensive slogans was posted on Facebook.
The image emerged in the Daily Mirror on the final day of the Conservative Party conference – but it was taken inside a Plymouth bar where members were believed to be out celebrating.
The university's students' union has launched an investigation and has suspended the society.
"Whilst incidents like these are extremely rare, we take them very seriously. We totally condemn behaviour of this kind along with all forms of racism and anti-semitism.
"We obviously cannot comment further on the matter until our internal investigations are concluded," the union said.
It is unclear which students from the photograph are Conservative Party members and if all those in the image belong to the Conservative university society.
Conservative MP Robert Halfon, chair of the Education Committee, has condemned the photo saying it reinforces stereotypes of what people think of the Conservatives.
Speaking to Talkradio, Mr Halfon said: "It's really stupid of these students to do it. And I'm sure the ones who are members will be chucked out but it's just the kind of image that we just don't need.
"Unfortunately it confirms lots of people's stereotypes, what they think of us Conservatives."
UK news in pictures

Show all 50
On the photo, Conservative Johnny Mercer, an MP in Plymouth, said: "Idiots with no place in the Conservative Party. No need to suspend pending investigation; eject and bar for life."
A statement from the University of Plymouth said: "The University does not tolerate antisemitic or racist behaviour under any circumstance and will take disciplinary action in line with our procedures in the event of incidents such as this.
"We value our partnership working with the students' union and are grateful for their quick and responsible action in this case.
Register for free to continue reading
Registration is a free and easy way to support our truly independent journalism
By registering, you will also enjoy limited access to Premium articles, exclusive newsletters, commenting, and virtual events with our leading journalists
Already have an account? sign in
Register for free to continue reading
Registration is a free and easy way to support our truly independent journalism
By registering, you will also enjoy limited access to Premium articles, exclusive newsletters, commenting, and virtual events with our leading journalists
Already have an account? sign in
Join our new commenting forum
Join thought-provoking conversations, follow other Independent readers and see their replies