Election 2017: Conservatives will use university tuition fees to plug free schools funding gap
The move could see top ranking universities made to open new free schools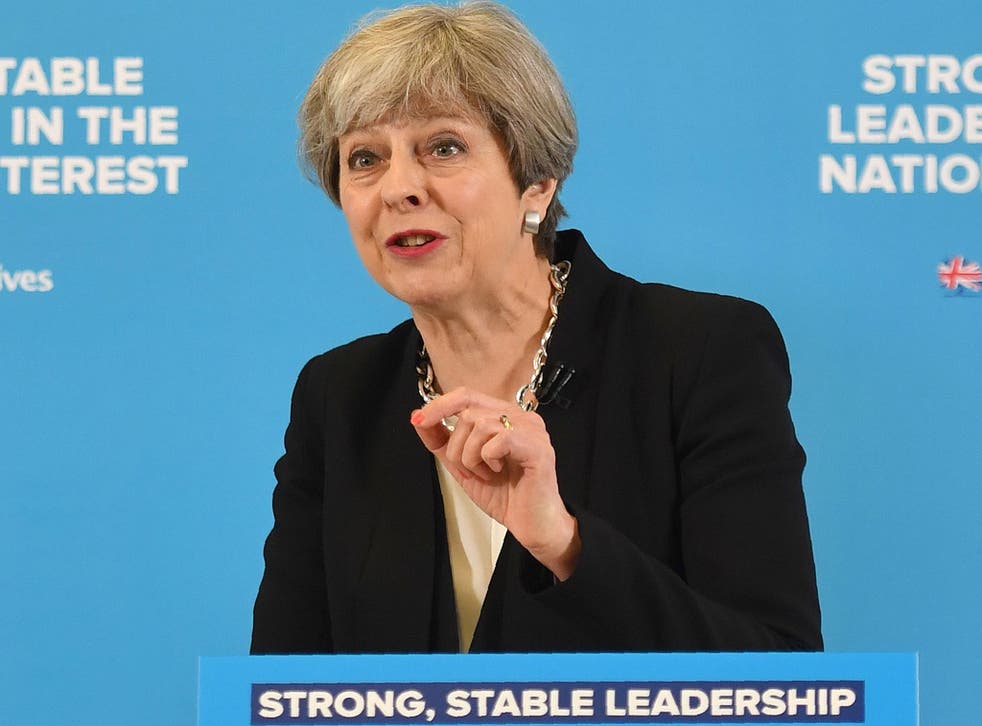 Money for new free schools – including academies and grammars – will be found in raising university tuition fees, the Prime Minister has announced.
Proposals set out in the Conservative Party manifesto state all universities charging undergraduate students the top rate – which rose above £9,000 for the first time this year – will become involved in academy sponsorship or the founding of new free schools.
This suggests universities could be forced to open their own primary and secondary schools with money initially set aside to cover degree course costs.
"We will make it a condition for universities hoping to charge maximum tuition fees to become involved in academy sponsorship or the founding of free schools," the document states.
The announcement comes alongside proposals to create "at least 100" new free schools every year under Tory rule, following on from the 140 new schools promised in the Spring Budget.
Conservatives also confirmed plans to lift the current ban on new grammar schools, which are included in the free schools target, despite cross-party opposition.
Responding to the proposals, Pam Tatlow, Chief Executive of MillionPlus, the Association for Modern Universities, said higher education leaders had already expressed concerns about what the "sponsorship or founding" might mean.
"Requiring universities to sponsor academies and help founding free schools before they could charge higher tuition fees would be highly controversial and ignore the extensive links which universities already have with schools and colleges of all types," she warned.
"Universities need higher tuition fees simply because the government has cut their funding by over 80 per cent.
"If the fees of students are used to get more academies and free schools off the ground, this would be like robbing Peter to pay Paul but it would also side-line local parents and governors who might prefer to work with other sponsors."
UK General Election 2017

Show all 47
Tuition fees in England are now said to be the highest in the world, at an average annual cost of £9,188.
In Labour's election manifesto revealed last week, the Shadow Chancellor pledged to scrap tuition fees entirely, returning to a free education system.
University vice chancellors argue tuition fees are vital in helping to cover increasing costs and for maintaining quality, however.
This year, universities were given permission to raise fees even higher – with some currently asking for £9,250 per year – in line with new teaching quality measures.
At the same time, free school expansion plans set out in a Green Paper last year are expected to cost nearly £1bn over the next five years – more than triple the figure initially quoted by the Treasury.
The Department for Education is also facing a bill of £6.7bn to repair state schools urgently in need of repair in order for them to be considered "satisfactory" under the Government's own standards for school premises.
Theresa May launches the Conservative manifesto
Other figures announced in the Tory manifesto included a £4bn boost for school funding to "make sure no school has its budget cut" as a result of the new funding formula.
This comes at the cost of free school meals, however, given to children from poorer families - a move industry leaders said was "unfortunate".
Geoff Barton, General Secretary of the Association of School and College Leaders was quick to dismiss the extra funding as "sleight of hand", pointing out the schools budget would have to increase by some £2.8 billion "in any case" because the pupil population is set to rise by 490,000 by 2022.
"We calculate that the schools budget would need to increase by a total of between £6 billion and £7 billion to counter the impact of rising costs and implement the planned National Funding Formula in a way which is truly equitable," he said.
The grammar school ban will be lift subjected to conditions, such as allowing pupils to join the selective schools at other ages, not just at 11.
In areas where schools have been rated "inadequate" or "requires improvement" by Ofsted, councils will also be prohibited from creating any new school places.
The decision follows on from criticism that a number of pre-existing free schools stand empty in areas of little need, while schools in other postcodes suffer from major overcrowding.
Specialist maths schools will be opened in every major city in England, and the school admissions policy will be reviewed in a bid to address selection by house prices.
The manifesto states: "We will be clear at the outset that we will never introduce a mandatory lottery-based school admissions policy.
Register for free to continue reading
Registration is a free and easy way to support our truly independent journalism
By registering, you will also enjoy limited access to Premium articles, exclusive newsletters, commenting, and virtual events with our leading journalists
Already have an account? sign in
Register for free to continue reading
Registration is a free and easy way to support our truly independent journalism
By registering, you will also enjoy limited access to Premium articles, exclusive newsletters, commenting, and virtual events with our leading journalists
Already have an account? sign in
Join our new commenting forum
Join thought-provoking conversations, follow other Independent readers and see their replies