Councils issue more than £8.8m worth of unauthorised school absence fines in a single year
Exclusive: Local authorities report issuing thousands more fines to parents of absent children over past 12 months
Rachael Pells
Education Correspondent
Friday 07 April 2017 09:37 Comments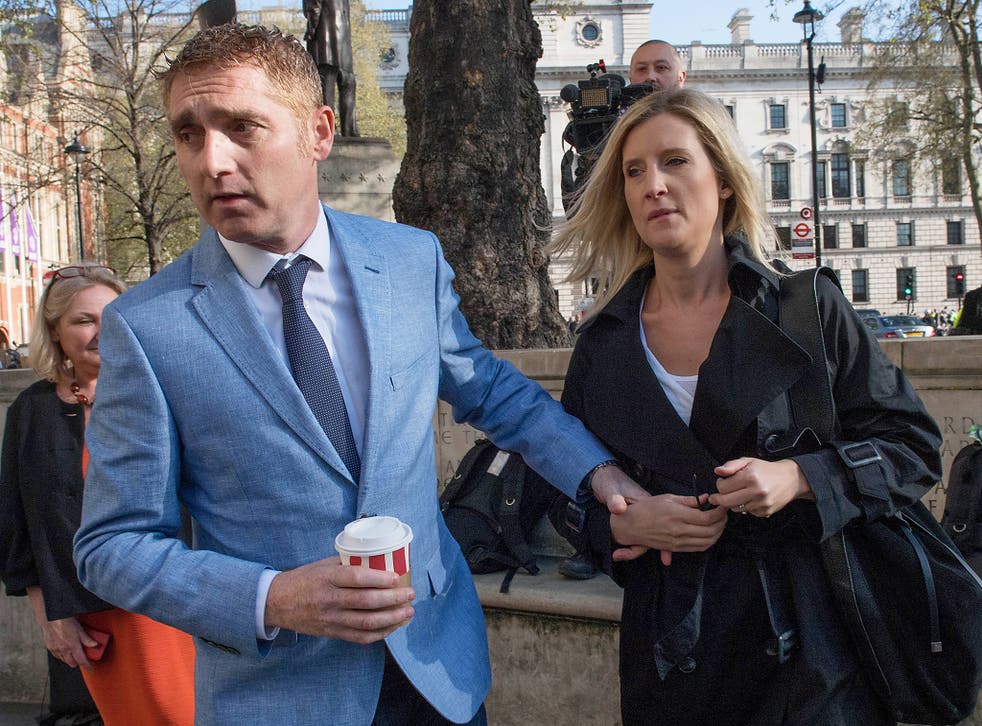 Almost 150,000 families were hit with penalties for their taking children out of school without permission during the last school year, with councils raking in a total of almost £9m in fines, exclusive figures reveal.
Data obtained from 145 councils in England also unveils a postcode lottery for fines, with some local authorities issuing many thousands of penalties while others did not hand out any.
Suffolk and Lancashire councils topped the chart for number of fines issued at more than 5,600, bringing in around £340,000 for each authority. At the other end of the scale, Richmond Council in London recorded no penalty notices at all during the 2015-16 academic year.
The new figures are revealed as a landmark judgment by the Supreme Court ruled against term-time pupil absences.
Jon Platt was prosecuted by Isle of Wight Council after he refused to pay a penalty fine for taking his daughter out of school to go on holiday in April 2015.
Local magistrates initially found there was no case to answer, and two High Court judges later upheld the decision, stating that Mr Platt had not acted unlawfully because his daughter had a good overall attendance record of more than 90 per cent.
But judges ruled on Thursday that regular attendance had to be in keeping with individual school rules, after the local authority challenged the meaning of "regular attendance".
The decision divided opinion, with teaching unions and school heads arguing there were "better alternatives" to issuing penalty fines as a way of addressing the growing issue of unauthorised absences.
Responding to the ruling, Mr Platt said the outcome was "shocking".
"If you share custody of your child, as I do, with a former partner, and they are late to school on a day you don't have them, you have committed a criminal offence under this judgment," he said.
"The issue is no longer if it ever was about term-time holidays, it is about the state taking the rights of parents away when it comes to making decisions about their children.
Father reacts to Supreme Court ruling on term-time holidays
While overall absence rates declined in 2015-16, the number of pupils in England taking leave for unauthorised family holidays rose to a five-year high, government figures revealed last year.
The new figures on fines issued to parents – collated by law firm Simpson Millar using Freedom of Information requests – found councils handed out a minimum of £8.8m worth in fines during 2015-16.
The north-west of England issued more than 25,000 penalties alone, more than in any other region.
This equates to more than £1.5m, calculated on the basis that each £60 fine is paid within the required 21 days.
Lancashire County Council alone reported sending out 5,654 individual penalty notices and Bradford issued 4,985. Some 5,668 families in Suffolk were fined for pupil absenteeism – up from a reported 4,500 last year.
Nottinghamshire County Council also experienced a dramatic rise, issuing 2,240 penalty notices up from just 371 the year before.
Redbridge Borough Council issued the highest number of penalties of the London region, at 3,182, with Newham and Havering close behind – each issuing more than £131,000 worth of fines.
In separate figures released earlier this week, it was revealed that almost 20,000 people were taken to court for failing to ensure their child attended school in 2015.
The rise in both fines issued and court prosecutions follow the introduction of stricter rules issued by the Department for Education to crackdown on pupil absences in 2013.
Until that point, headteachers were able to use their discretion to allow parents to take children out of school for up to 10 days per year. But new rules from the Department for Education now state that headteachers must only authorise absences in "exceptional circumstances" such as funerals.
If parents break the rules, the local council can issue a fine of £60, which doubles if it remains unpaid after 21 days.
An absence for the bereavement of a close family member, a funeral or important religious holidays can be counted as exceptional circumstances.
Parents argue that holidays taken in peak periods are up to four times more expensive, however, costing the typical family the equivalent of £1,771 extra per trip.
In the past 12 months alone, the number of parents facing court action for their child missing school without permission increased by more than a fifth, with 75 per cent of parents found guilty in court.
The Department for Education states that penalty notices are one way of deterring pupils from being out of school without permission.
Fines are issued and collected by local authorities, and any money gleaned must be reinvested in education.
Supreme Court rules against term-time holiday father
Mr Platt was initially fined £60 after his request to take his daughter out of school was denied. This was later doubled to £120 when he refused to pay it.
When the case was heard at the Supreme Court earlier this year, the Isle of Wight local authority argued that an unauthorised absence "for even a single day, or even half a day" could be unlawful.
But Mr Platt's representatives argued that it was unacceptable to interpret the rules in a way that would criminalise so many parents.
Ministers argue that allowing parents to take children out of school in term-time is disruptive to their learning and caused problems for teachers and the rest of the class when pupils returned and had to be helped to catch up.
A Department for Education spokeswoman said: "Our position remains that children should not be taken out of school without good reason.
"That is why we have tightened the rules and are supporting schools and local authorities to use their powers to tackle unauthorised absence."
Kevin Courtney, general secretary of the National Union of Teachers, said: "Fining parents is entirely the wrong route to be going down.
"Many parents will be able to afford the fine and it will not be a deterrent. This is yet another example of top-down measures being imposed on schools causing unnecessary tensions between head teachers and families."
A Suffolk County Council Spokesperson commented: "Following the Supreme Court ruling, Suffolk County Council's position on school attendance remains that children should not be taken out of school without good reason.
"It is up to the headteacher to decide whether or not to authorise an absence. Fixed penalty notices are issued as a result of a referral from the school for unauthorised absence, in line with the attendance policy of the school and it is Suffolk County Council's policy to support schools."
"We are pleased that the Supreme Court ruling reflects our position."
Bob Stott, Lancashire County Council's Director for Education, Schools and Care, said: "Lancashire has more schools than any other local authority so we are always likely to appear high up in lists like this.
"The decision to authorise absence or not rests with the headteacher of the particular school, who has the option to ask the local authority to issue a penalty notice.
"In line with stricter government guidelines, headteachers are now only able to authorise absence in exceptional circumstances. Although each request is taken on its merits, the starting point is always that term time is for education.
"Government legislation is very clear that local authorities can only use money raised to pay for the administration of the penalty notice scheme, and the cost of any further action needed if a penalty notice isn't paid."
Register for free to continue reading
Registration is a free and easy way to support our truly independent journalism
By registering, you will also enjoy limited access to Premium articles, exclusive newsletters, commenting, and virtual events with our leading journalists
Already have an account? sign in
Join our new commenting forum
Join thought-provoking conversations, follow other Independent readers and see their replies