Cambridge University graduate sues over handling of sexual harassment complaint
'If a procedure is re-traumatising, if it is discriminatory ... Then it being upheld is not enough,' says Danielle Bradford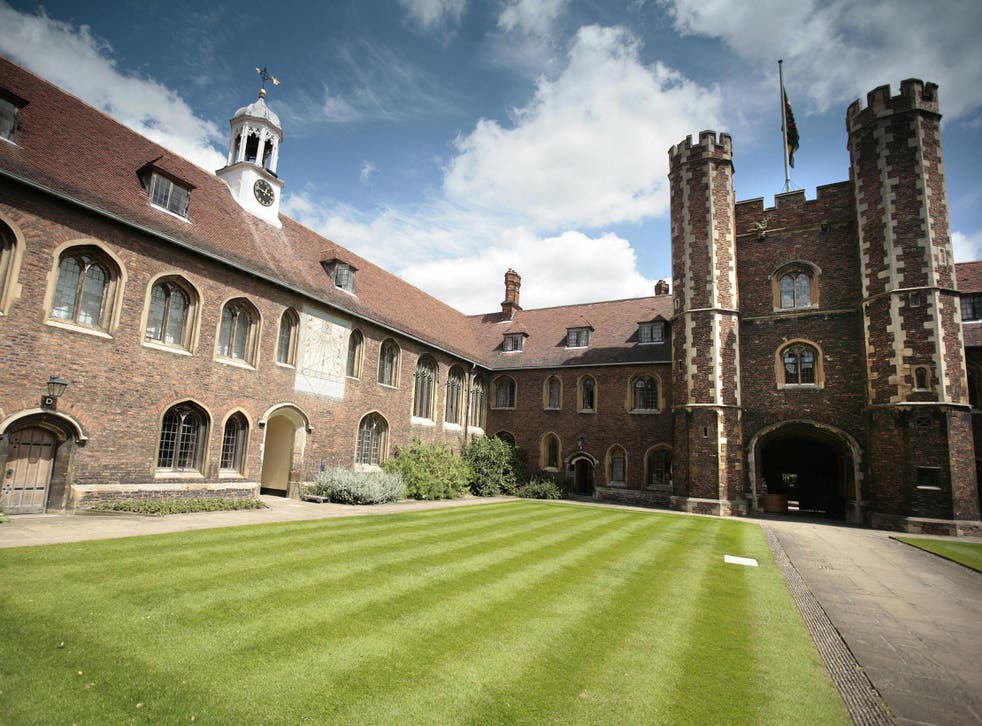 A former Cambridge University student is suing the institution over the way it dealt with her sexual harassment complaint, saying its response had left her more traumatised than the alleged incidents.
Danielle Bradford said she was discouraged by the university from launching a formal complaint despite being bombarded by up to 50 messages a day – many of which were imbued with sexual innuendos.
Ms Bradford has now filed a lawsuit against the university under the Equality Act, arguing she is a victim of discrimination.
"I was told that I should think about it very carefully because it could affect my place in my department and any kind of future career that I wanted to go into," she told Channel 4 News.
"There were no sanctions put in place to prevent this happening to other people … There was no aspect of restorative justice either.
UK news in pictures

Show all 50
"If a procedure is re-traumatising, if it is discriminatory, if the result of the procedure does not make anyone more safe than they were before, then it being upheld is not enough."
Ms Bradford said she was hoping the case would lead to some "concrete changes".
"It was made very explicit to me that if I told anyone – and that included friends and family – about what had happened, about the fact that I was taking a complaint and then even after about the outcome of the complaint that I was at risk of being charged with harassment myself."
The saga comes after it emerged 165 reports of rape and sexual assault were made at the University of Cambridge over three years.
In spite of others making sexual assault and harassment allegations, hers is the only one the university has upheld since it launched its new complaints procedure in 2016, according to Channel 4 News.
A spokesperson for the university said: "The University of Cambridge takes the personal safety of its students very seriously and is recognised within the higher education sector for its leading role in tackling harassment and sexual misconduct.
"We cannot comment on specific cases, but where students disclose sexual misconduct and wish action to be taken, information is given about the different reporting options available to them, including complaining to the police, and the potential consequences of these options.
"The university encourages students to be realistic about the reporting processes and their possible outcomes. The process is designed to take action to investigate whether a student has breached university rules and, if so, to impose proportionate sanctions. The discipline process exists to keep students safe while in the university environment."
Register for free to continue reading
Registration is a free and easy way to support our truly independent journalism
By registering, you will also enjoy limited access to Premium articles, exclusive newsletters, commenting, and virtual events with our leading journalists
Already have an account? sign in